In case you haven't heard, there was a raffle for two VIP tickets to the Discarded to Divine fashion show and auction at the Give 2 Take 1 clothing swap last Saturday. Since the only thing I love more than shopping is winning (just ask the people at ebay), I headed to the Discarded to Divine preview at the de Young in anticipation of my big win. (Did I mention to go vote for my looks on Couturious.com's scholarship contest? I want to win THAT too.)
The event had a huge turnout – and a ton more stuff than I expected. Of course, there were bits and pieces that looked a little granola, and there were some things that didn't look like they deserved to be recycled. There were even some pieces that I recognized from clothing that I damaged out from my stores and donated during my retail career. It felt a little like when you run into that overweight ex who suddenly looks smashing.
I snapped photos of some of my favorite pieces to share — just don't try to beat me for them at the auction.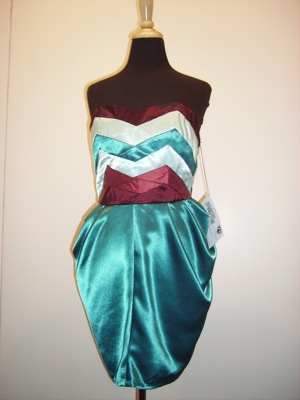 "Rhythms of Geometric Shapes" by Thynzar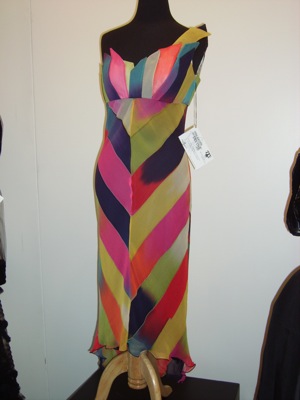 "Abstract Symmetry" by Nicole Villa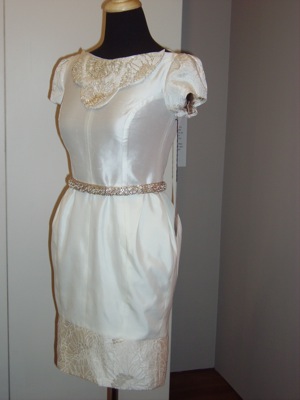 "Beaded Silk Tulip Dress" by Taisja Maxfield

Written by: Kalla Vieaux
Click here For more of 'The Kalla Chronicles'