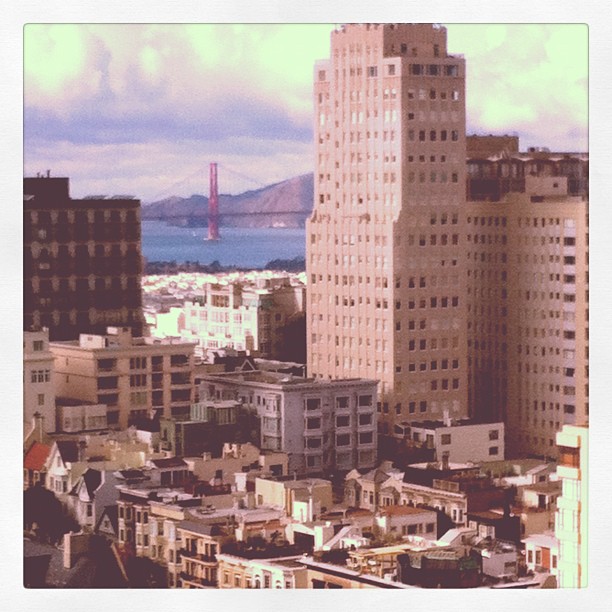 A gorgeous view of San Francisco from the Top of the Mark – taken with Instagram.
The Daily Beast just released their list of the fifteen happiest cities in the U.S. – and San Francisco is lucky number three! Honestly, we aren't surprised. Amazing places to eat and drink, a gazillion gorgeous parks, awesome music venues, stunning architecture, super cool micro-hoods  – we could go on.
SF scored 98.73 out of 100 on the happiness scale. The score is based on several factors, including unemployment, overall well-being, number of families making over $100,000 annually, and the number of sunny days per year (we've had a lot lately!). And what cities beat us? Boulder, CO came in at number two, and our nation's capitol – good old Washington, D.C. – took the top honors.
We might be biased – okay we are biased – but we still think San Francisco is the best. Lets all just take a minute to appreciate this amazing city of ours – Happy Tuesday!
You can see the whole list here.