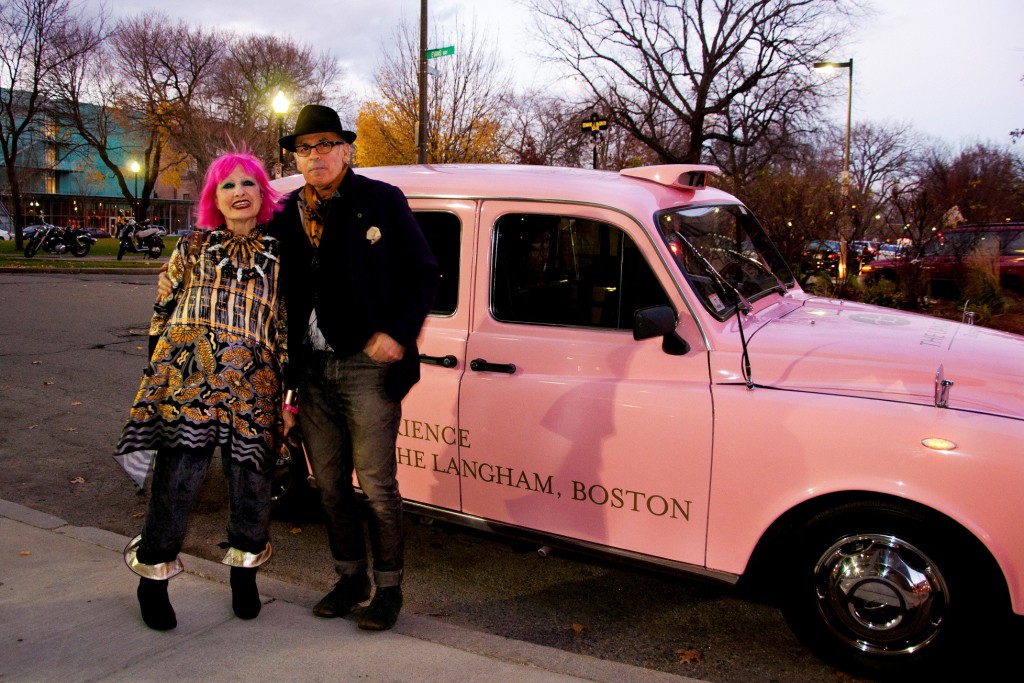 Designer Zandra Rhodes. Photo Courtesy of WWD.
British designer Zandra Rhodes recently assembled a traveling exhibition "Zandra Rhodes: A Lifelong Love Affair With Textiles," which is currently in San Diego. As she discussed the new exhibit, Zandra explained her textile-driven design process to aspiring designers: "The print dictates the dress cut, not the other way around." The designer went on to say that she wished that textile designers, whom she dubbed the "Cinderellas of the business," were given more credit for their role in the design process. And we wholeheartedly agree – especially with so many talented textile designers in the School of Fashion!
Follow the jump to read more!
But if there were any time for textile designers to start gaining notoriety – that time is now. Prints have been lighting up the runways for several seasons now, from florals big and small, to tribals, stripes, and polka dots. Designers and textile designers have been pushing the limits of prints, from Proenza Schouler's digitzed tribals in their Fall 2011 Collection to the whimsical wonders created by Mary Katrantzou. So next time you see an eye-catching print, think of Zandra's wish and take a moment to thank the often unsung heroes that brighten our days, and our ensembles.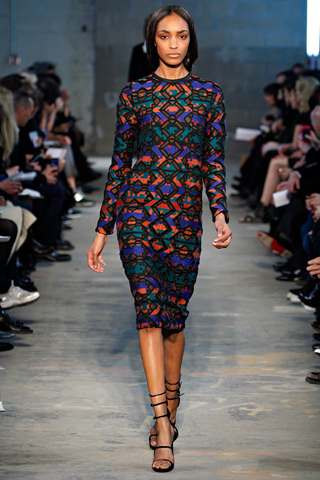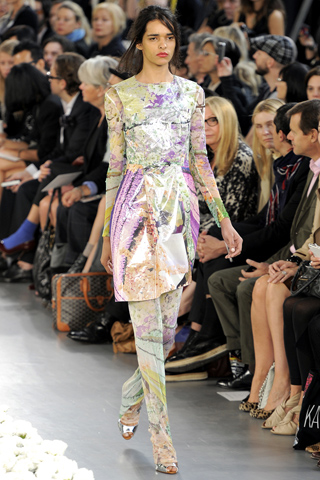 Proenza Schouler Fall '11. Mary Katrantzou Spring '12. Photos Courtesy of Style.com.