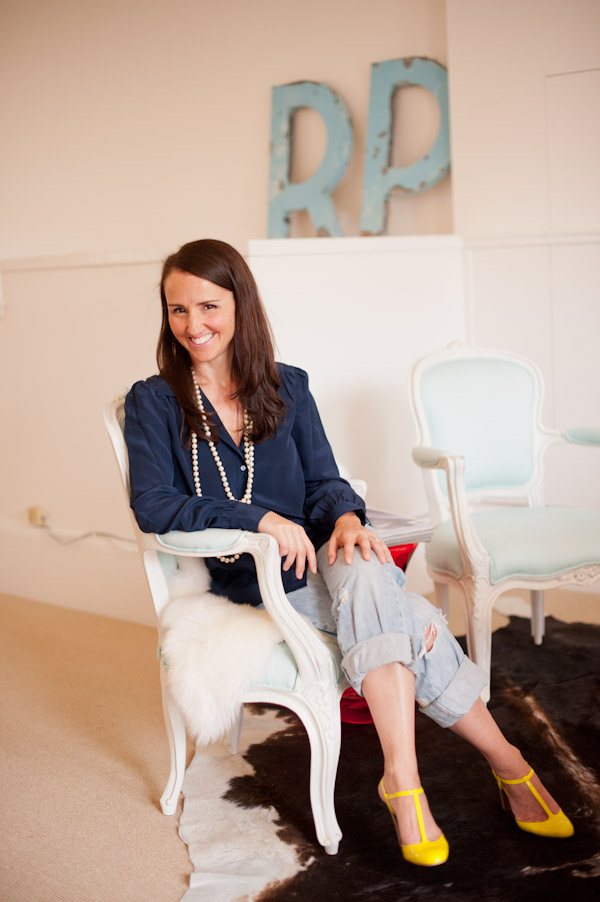 Photo Courtesy of The Glitter Guide/Kristen Loken
Today's Industry Interview is with Melissa Davis, founder and owner of Ruby Press – a boutique public relations firm just across the bridge in Berkeley. Ruby Press mainly represents lifestyle brands, from fashion to beauty and decor. Before starting her own PR firm, Melissa was an editor in NYC. Her varied experiences have given her a unique perspective that helps her everyday. Read on to find out more!
You worked as an editor in New York for 8 years – what were the most important lessons you learned during that time?
I worked with many publicists when I was an editor and it was cringe-inducing to meet with a publicist who clearly didn't believe in the line they were showing me. I knew that when I started Ruby Press the only way it would work would be to only take on clients that I personally believed in. You can't sell an idea or product if you don't believe in it yourself.
What prompted you to switch to PR and start your own firm?
I was meeting with a designer based in Berkeley (who's work I had admired for many years) and when she told me she didn't have a publicist because she had never met a locally-based agency with national media connections, I saw an opportunity. I'm naturally the kind of person who can't stop talking about companies I love and believe in, so public relations felt like a natural fit for me personally. And having worked as a fashion editor for so many years, I knew first hand how to work with the media. I actually think it gave me an advantage over some other publicists who haven't worked on the editorial side.
What would you say is the "Public Relations Golden Rule"?
Our 'golden rules' here at Ruby Press are to #1, Always get the media what they need, when they need it. #2, Be assertive, never aggressive. #3, Think like an editor. Really, rule #3 says it all. It all seems like common sense but after being on the editorial side for 13 years I have worked with so many PR people who didn't get things to me on time, were rude or aggressive. Bizarre, right?
Follow the jump to read more!
What are the most rewarding and most challenging aspects of your job?
It's so incredibly satisfying to see our clients' businesses grow as a result of the press placements we secure for them. It's actually what I loved most about my job as a fashion editor as well- the fashion world can feel so transparent at times, but it really made me feel like I was making a difference.
What advice would you give to someone looking to start a career in PR?
It's the same thing I always recommend- intern!! Don't think about internships as something you just do while you're in school- most of our interns are recent grads and know that they need to get some experience under their belt and start making some connections. It's a tough industry to break into and it's a great way to get your foot in the door.
Thank you Melissa!
For more Industry Interviews, click here.