Fashion Journalism is not a dying occupation, but it is definitely changing. The way in which information is disseminated through this role is changing.
A fashion journalist can still convey news through a plethora of media channels, including: magazines, newspapers, websites, blogs, television, books. However, many print publications are closing their doors in lieu of the the digital world, therefore as the print media industry continues to decline, digital outlets are beginning to overshadow.
This also means a rise in the number of fashion-related blogs and websites, some of which may seem to have little credibility. But only because the larger the number of media outlets, the less likely it is to be first-hand or exclusive news that you are getting. Rather, you are reading or seeing a relay of information from other publications. Curated content. This is also a form of fashion journalism in today's age. The ability to select, organize, and present information in such a way that is original and fresh to an audience is a form of journalism. It is not limited to 'news' or first-hand accounts in a way that it used to be.
Fashion journalism is "using words to entertain, inform, and paint a vivid picture" says Louise Roe, reporter, presenter, and recognized fashion columnist. But it may also be using pictures and images to express the same information. Fashion websites such as The Zoe Report, and The Sartorialist have become popular through curating fashion looks in such a way that reflects their own style; the fashion journalists working for The Zoe Report for example have chosen images of such outfits mindfully, a collection of images to tell a story or convey a trend. They were not the first people to tell the world about such outfits. They are trend-spotters, stylists, merchandisers – fashion journalists.

Fashion journalists are creative. Every fashion journalist has their own journalistic style, as does the publication in which they write or photograph or research and collect content for. Throughout their careers, fashion journalists can choose to focus on one specific title, or they can work for a variety of media types under numerous roles, sometimes and quite often at the same time. This can be researching, reporting, interviewing, hosting, critiquing, curating, merchandising, photographing, publishing, editing, styling, and/or all of these things related to fashion and beauty! Gone are the days where one journalist will exclusively gather information and write a story and then pass it on to someone else to pull images, and then someone else to edit, and someone else to publish it. In larger publications this still happens, but fashion journalists now, may do this and then also write opinion-editorials or critique for one publication, curate content for trends for another platform, as well as doing all of these things for their own social media site.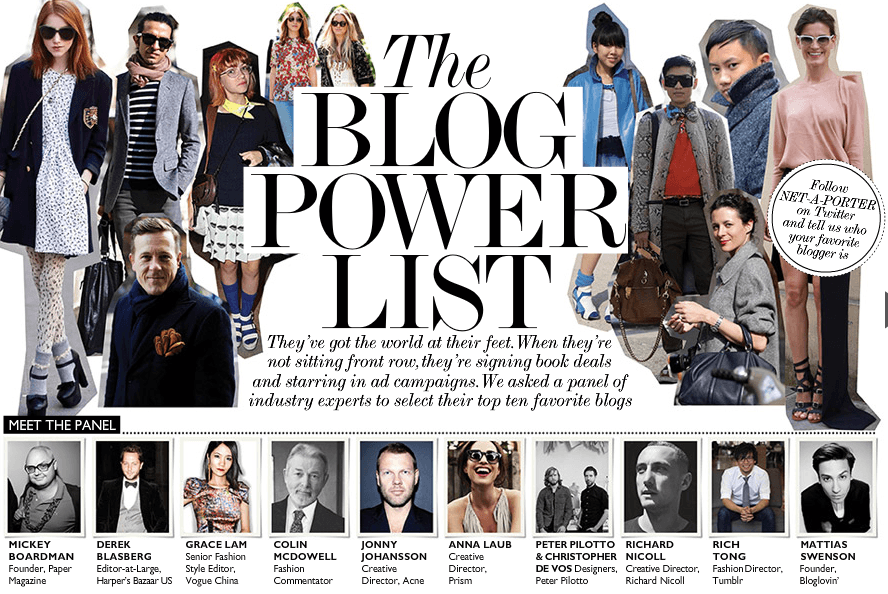 The natural progression to the digital world for the fashion journalist actually opens up even more doors and more opportunities for their work to be seen and to be published. There is an ability now to wear many hats and be as creative as possible in their journalistic expression. It is very much a thriving occupation actually, and a very diverse one at that!
Written by Faye Harris for her magazine What it Takes.