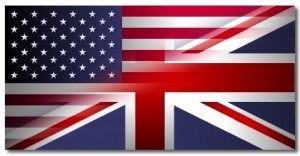 …this entry brings Sara's British heritage into play, the differences between British and America.
Probably one of the first things I learned as a design assistant to a British designer living and working in America is how to translate British to American (who said we speak the same language?).
Plimsoles means Converse (as in the shoes), aeroplane is airplane, jelly is jam, and so on…
Patterns are drafted in a combination of centimeters and inches. And have you ever ridden in a car with someone who learned to drive in London? It's like being in a race car. A trip to the fabric store, FedEx or anywhere else is always an excellent adventure. Is it something they put in the water over there? And is bread ever served without butter? Some days the studio is quiet, other times it's a revolving door-coffee constantly, chilled wine and tea for guests, depending on the time of day…
The British influence doesn't stop there…it influences the designs for the collection too. Spring/Summer collections need suits made in wools and raincoats too. Does it always rain London? But then I wonder, is that because Sara is from England or because we live in San Francisco?
Click here to read more from The Alyssa Diaries.