On Monday we asked you who this guy was: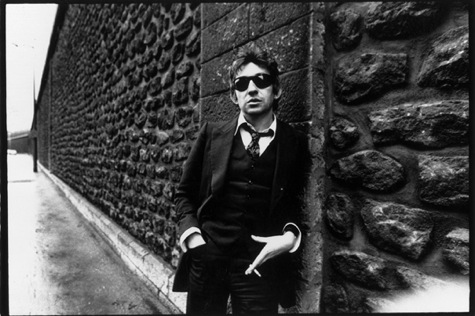 As the title of this posts suggests, this is the famous French singer-songwriter and director, Serge Gainsbourg. The gentleman caused quite a stir in his day and he is the subject of the much-buzzed about film Gainsbourg (a.k.a. Vie héroïque).
Nonethless, here's the breakdown of the clues I gave you:
Clue #1: Hermès — Gainsbourg's ex-wife is English singer and actress Jane Birkin, namesake of the famous Hermès Birkin bag. (P.S. their daughter is the waify actress/singer Charlotte Gainsbourg.
Clue #2: Whitney Houston — Just watch this video clip and you'll see why this was a clue.
Clue #3: Graphic novel — Joann Sfar created a graphic novel about Gainsbourg, which served as the basis for the aforementioned movie.
Congrats to Aura Taylor for guessing correctly!