Since last year's Fashion's Night Out was such a success, the fashion Gods (and by that I mean the important people in the industry) have decided to do it again on Sept. 10.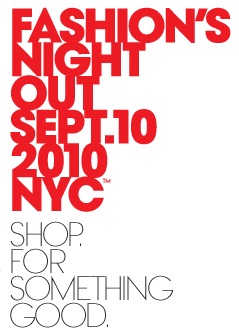 Dubbed as the "biggest fashion party," the event spans the globe. New York City is the epicenter of action with appearances by celebs, designers, and other important people that are oogle-worthy — but that doesn't mean San Francisco is out of the picture. Last year, the School of Fashion partnered with Neiman Marcus to celebrate FNO with a night of shopping and fashion; showcasing the talent of our school.

But if you want to attend the big event in NYC, you can enter a contest at CBS for a chance to win an all access VIP pass to Fashion's Night Out. All you have to do is upload a video and say why you like fashion — or something like that. Simple enough, right? Click here to enter.