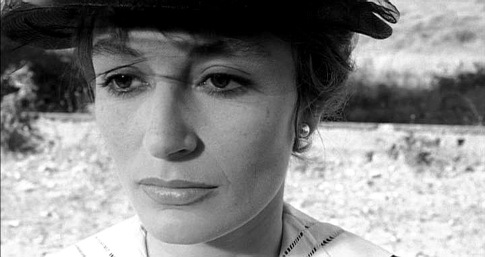 For all of you who were wondering who this girl is — it's Anouk Aimée. And thanks to the commenter who goes by KM, here's what the glues mean:
She was in a movie about the last year of Modigliani's life, entitled, "Les Amants de Montparnasse." She also appeared in "8½" (half of 17). Is the M.C. for Monte Carlo in "Un homme et une femme"?
KM was correct on all but one: Anouk portrayed Jeanne Hébuterne, Modigliani's wife in that movie and she was in Federico Fellini's 8 1/2 — but — the M.C. does not stand for Monte Carlo. It stands for Marion Cotillard, the actress who portrayed Luisa Contini in Nine a remake of 8 1/2. Cotillard's character is a version of Luisa Anselmi, Anouk's character in 8 1/2
Nonetheless — good job KM!