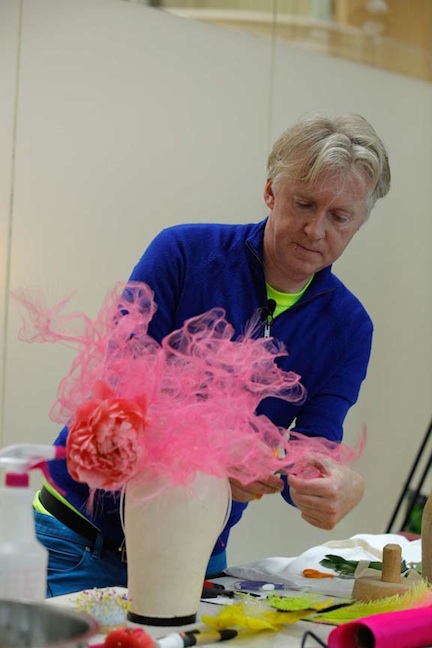 Philip Treacy during his design demonstration for the School of Fashion. Image courtesy of Randy Brooke / WireImage.
It's almost the weekend, fashion students! To kick off your Thursday, we're bringing you today's #TBT courtesy of 2012 Guest of Honor, Philip Treacy. The UK milliner treated students to an exclusive hat design demonstration when he visited the school in May of 2012, and sat front row at our May 2012 Graduation Fashion Show along with fellow Guest of Honor, creative director for Alexander McQueen, Sarah Burton.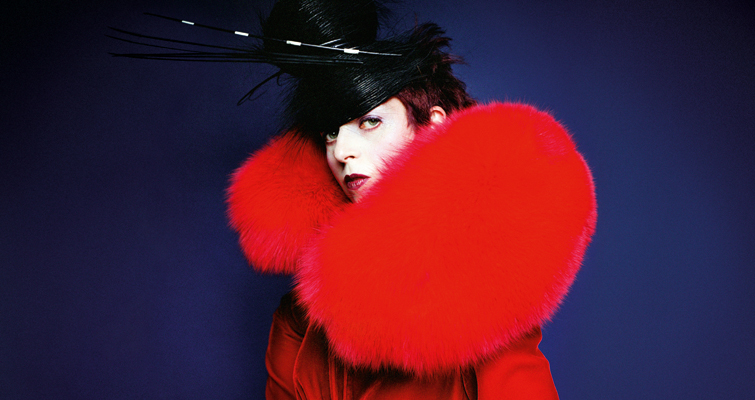 Isabella Blow, photographed by Mario Testino, 1997. Image courtesy of the Somerset House.
Treacy and the late McQueen both attribute their launch in the fashion industry to the iconic style editor, Isabella Blow. Known for her celebrated, outrageous aesthetic, Blow was the ultimate mentor and muse to Treacy before her death in 2007. This week, London's Somerset House unveils an exhibition that pays tribute to the editor's flamboyance, daring, and humor. "Isabella Blow: Fashion Galore!" features 90 dresses by McQueen and 50 Philip Treacy hats, among other unique pieces including videos and portraits by Mario Testino, Sean Ellis and Karl Lagerfeld.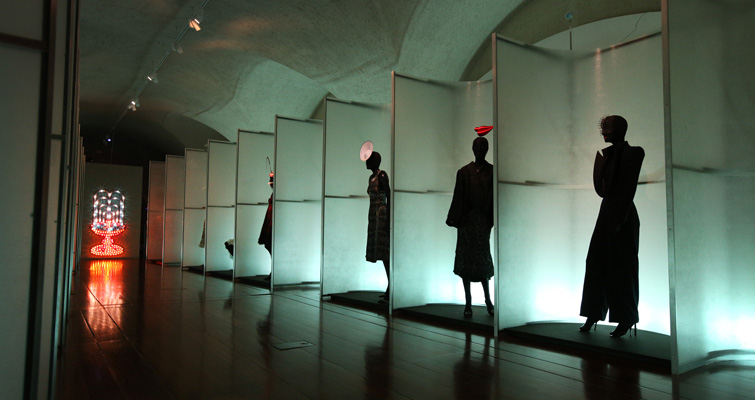 Scene from "Isabella Blow: Fashion Galore!" courtesy of Getty Images for Somerset House.
In this interview with the Daily Telegraph, Treacy shares poignant insights on his relationship with Blow, and her continued legacy that this month's exhibition represents. "Isabella would have been delighted," he says in the interview "Before she died, she told me that she felt as if she had been somehow left behind in the fashion world. It wasn't true."
"Isabella Blow: Fashion Galore!" is currently on display at London's Somerset House through March 2014. To learn more about the exhibition, click here.