With the glamorous stretch of fashion weeks behind us, the collection reviews are coming in. Fashion journalists visit New York, London, Paris and Milan looking for definitive trends, exciting newcomers, and checking up on established designers' creative progress.
This season, it seems Alessandro Michele presented one of the most talked about shows for Gucci: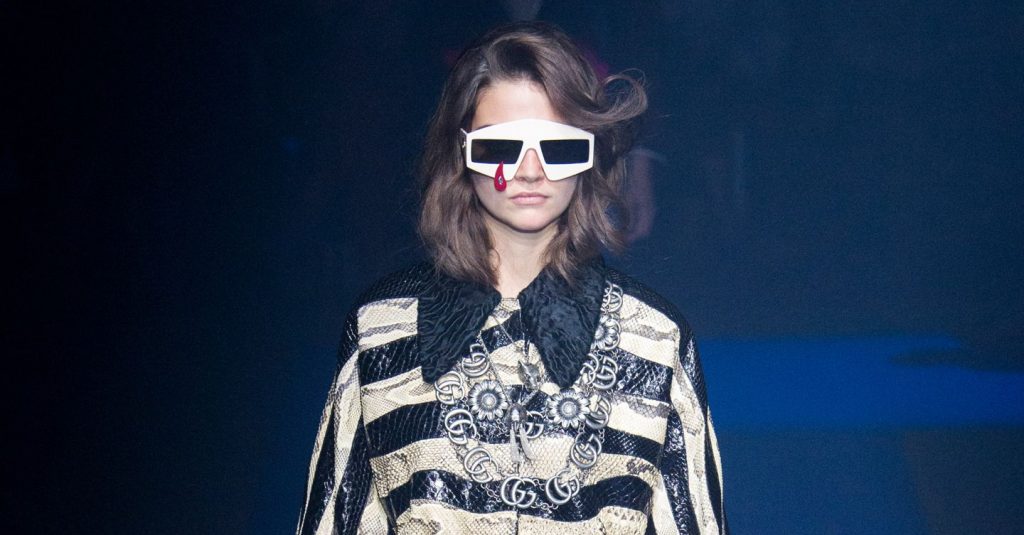 The professional journalists were unreconciled in their opinions. Sarah Mower, Vogue critic and the Academy's honorary degree recipient in 2017, noted, "One of the most commercially successful designers in the world – perhaps the most – deliberately wanted to make it near-impossible to see his clothes. It was an intense, contradictory, and literally dark experience, this Gucci show." Bridget Foley at WWD quipped that despite all the commotion, "it was probably cool." Popular style blogger, Leandra Medine of Man Repeller, proclaimed: "It's Gucci world, we're just dressing for it!"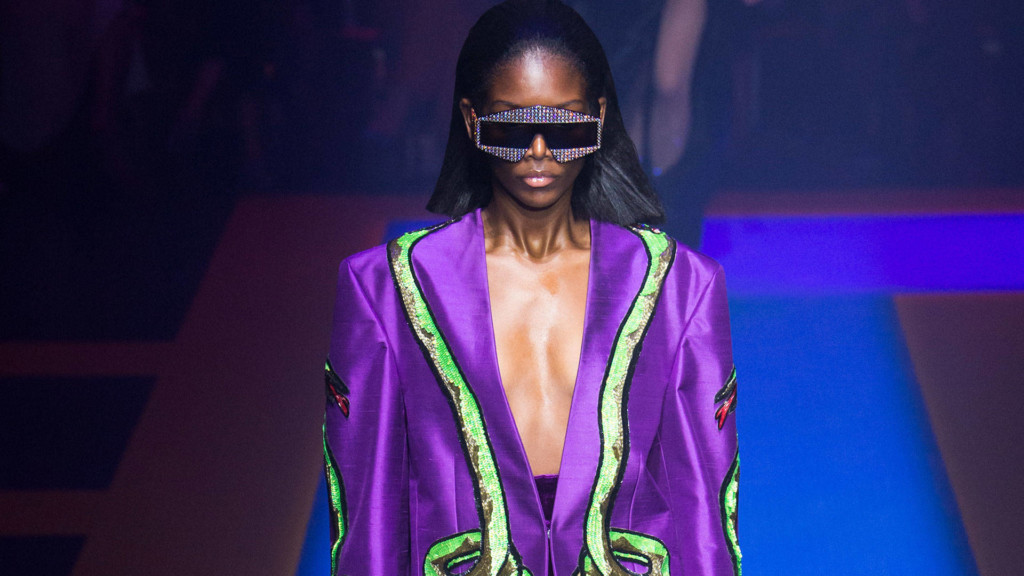 The Academy's students also follow the industry closely, offering their points of view for class assignments and on their personal blogs. Fashion School Daily tracked three Gucci reviews from our Fashion Journalism students produced in FSH 628 Social Media & Mobile Reporting class. Check them out!
Richelle Clayton (MA Fashion Journalism) went with the headline "Gucci's SS18 Show was Thought Provoking and Extraordinarily Chaotic" to express her impression of the collection. "Post-apocalyptic was the first word that came to mind … The models wore it all: fur coats and sandals, tusk jewelry and eastern embroidery, shoulder pads and cartoon characters." The review includes embedded video and Instagram images.
Marion Présigny (MA Fashion Journalism) titled her review "Alessandro Michele is Making History at the Gucci SS18 Fashion Show" and focused on the style-bending features of the massive collection with over one hundred looks. "It is all about glittering and disturbing juxtapositions: a mixed of patterns, fabrics, styles and decades." The piece references related media coverage as well.
Lee Cheung (MA Fashion Journalism) chose a poetic headline "A Pilgrim's Journey to Gucci's Renaissance Party" for her show report. From performer Elton John to filmmaker Claude Lelouch, Cheung highlights various inspirations for the distinct looks on the runway. "Blind for Love is the concept we've seen in [Michele's] previous collections. Maybe this is the rule that he'll never break."
Text by Alexey Timbul