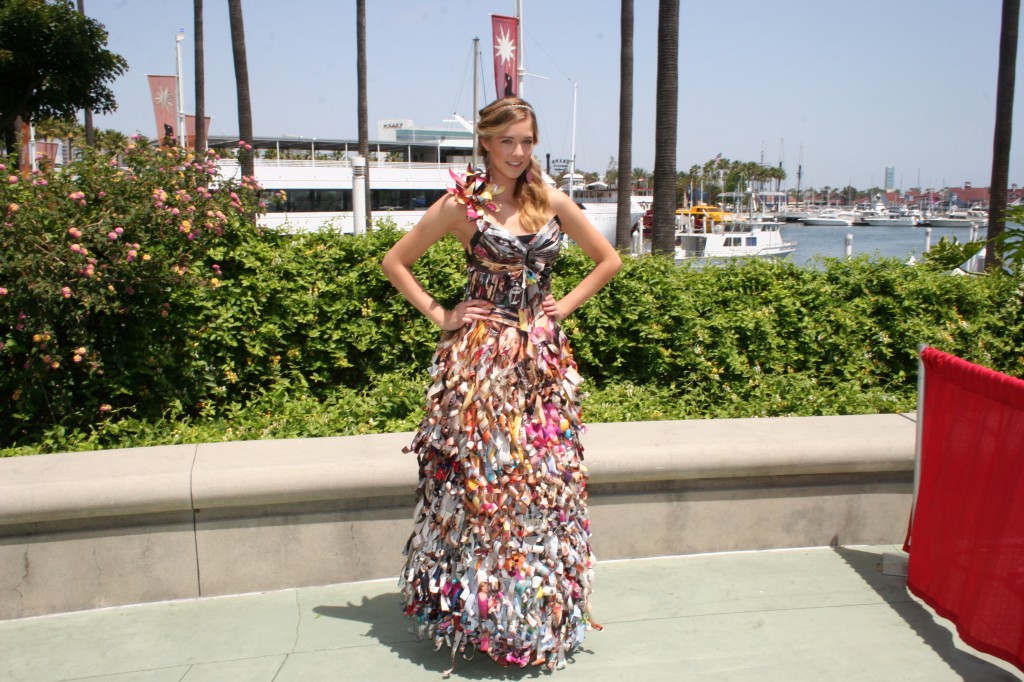 The winning design for the 2012 Trashin Fashion Show. Photo courtesy of the Aquarium of the Pacific.
Aquarium of the Pacific is calling all eco-friendly designers to participate in their 3rd Annual Trashin Fashion Show. Debuting during the Aquarium's Urban Ocean Festival on May 5th, participants' one of a kind designs will work the runway, created out of entirely sustainable materials, with the goal of raising awareness about the dangers of pollution as well as highlighting SoCal's sustainable resources.
A $500 cash prize will be awarded to the first place winner, with Aquarium-themed prizes being offered to 2nd and 3rd place.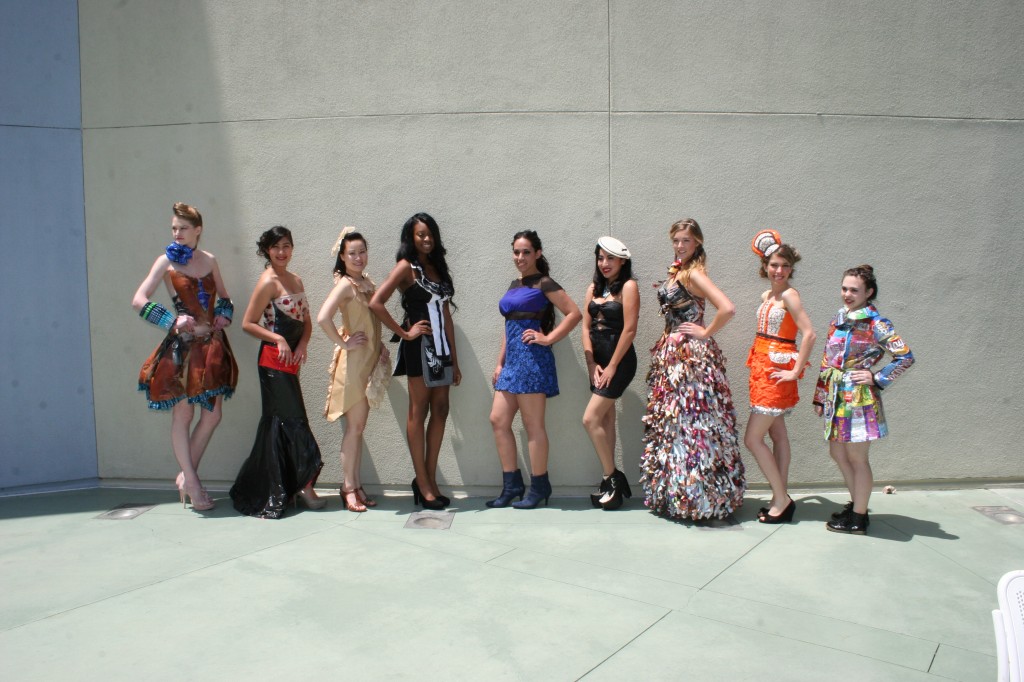 2012 finalists modeling their designs. Photo courtesy of the Aquarium of the Pacific.
To enter, simply  submit one to three garment sketches and no more than a 50 word description for each design by midnight on Monday, March 18th. The description must include the materials to be used and why the design is eco-friendly. The designers of the top 10 entries will be chosen by Thursday, March 21st and all applicants will be notified by that date.
Entries can be emailed to Lisa Wager, lwagner@lbaop.org, or mailed to: Trashin Fashion Contest c/o Lisa Wagner, Marketing Department Aquarium of the Pacific, 320 Golden Shore, Suite 150, Long Beach, CA 90802.
For more information about the Aquarium and last year's event, click here