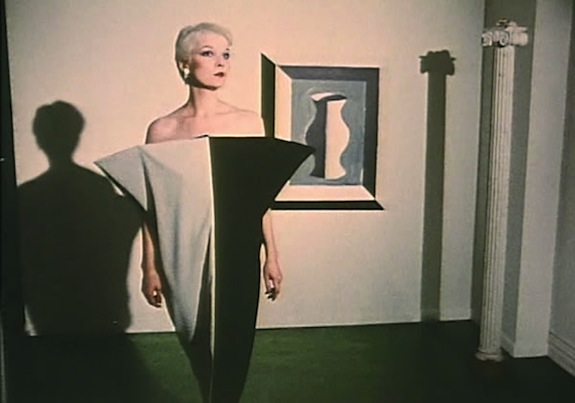 Blank City is a documentary about '70s-'80s New York City underground film which paved the way for some of the "cool" movies you are seeing today. It has footage from a very different time when New York was inspiringly gritty — in a very stylish way of course. Here's the description from the website:
BLANK CITY tells the long-overdue tale of a disparate crew of renegade filmmakers who emerged from an economically bankrupt and dangerous moment in New York history. From the late 1970's through the mid 80's, when the city was still a wasteland of cheap rent and cheap drugs, these directors crafted daring works that would go on to profoundly influence the development of independent film as we know it today.

Directed by French newcomer Céline Danhier, BLANK CITY weaves together an oral history of the "No Wave Cinema" and "Cinema of Transgression" movements through compelling interviews with the luminaries who began it all. Featured players include acclaimed directors Jim Jarmusch and John Waters, actor-writer-director Steve Buscemi, Blondie's Debbie Harry, hip-hop legend Fab 5 Freddy, Thurston Moore of Sonic Youth, photographer Richard Kern as well as Amos Poe, James Nares, Eric Mitchell, Susan Seidelman, Beth B, Scott B, Charlie Ahearn and Nick Zedd. Fittingly, the soundtrack includes: Patti Smith, Television, Richard Hell & The Voidoids, The Contortions, The Bush Tetras, Sonic Youth and many more.
Here's the trailer for an even better look:
The movie opens in San Francisco on Friday June 3 at the Lumiere Theater. For more information on the documentary, visit www.blankcityfilm.com.