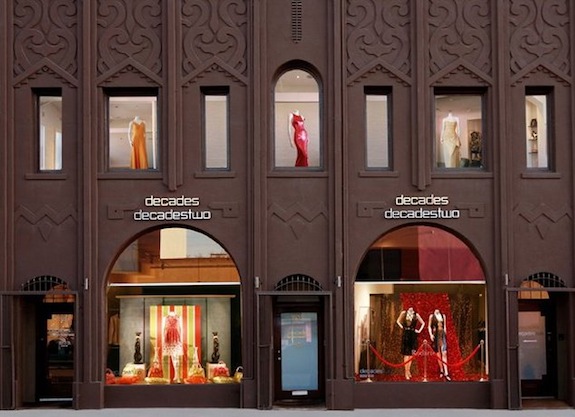 For years, the red carpet elite and competent fashion admirers have been turning to the Los Angeles-based consignment shop Decades for top-notch vintage fashion.
It's kind of difficult to uproot the entire shop and bring it to San Francisco. Lucky for us, the team of Cameron Silver and Christos Garkinos are bringing it to SF for one in pop up shop form. But before we give you the information on that, let's break establish the difference between the different "Decades."
* Decades is the original vintage couture shop.
* Decadestwo was created as a compliment to Decades.
* Now, Decadestwo is known as decadestwo.1.
Now that we are all on the same page, here's all the information about the one-day pop-up shop that will offer up vintage goods (at really good prices) from Decades:
WHAT? Decades Pop-Up Shop where you can snag 21st century designer clothes and vintage clothes for up to 80 percent off.
WHEN? 10 a.m. to 7 p.m., Saturday June 4.
WHERE? Fort Mason Center historic Firehouse in San Francisco
For more information visit www.decadestwo1.com.