Halloween is quickly approaching, and some of you may still be looking for a costume. Don't worry, Fashion School Daily is here to help! What better way to celebrate your love of fashion than by dressing up like your favorite style icon on October 31st?
Whether you're channeling 1950s classic Audrey Hepburn, wishing you could travel back in time to London in the 60s with Twiggy, a free-spirited 70s Bohemian like Stevie Nicks or just want to party all night long like the "It" girl of the 70s and 80s, Bianca Jagger– we've got a look for everyone! Even if you've already got a costume, these are still great pieces to incorporate into your everyday wardrobe as well. So no matter what your style, enjoy these tips and pay homage to one of the greats!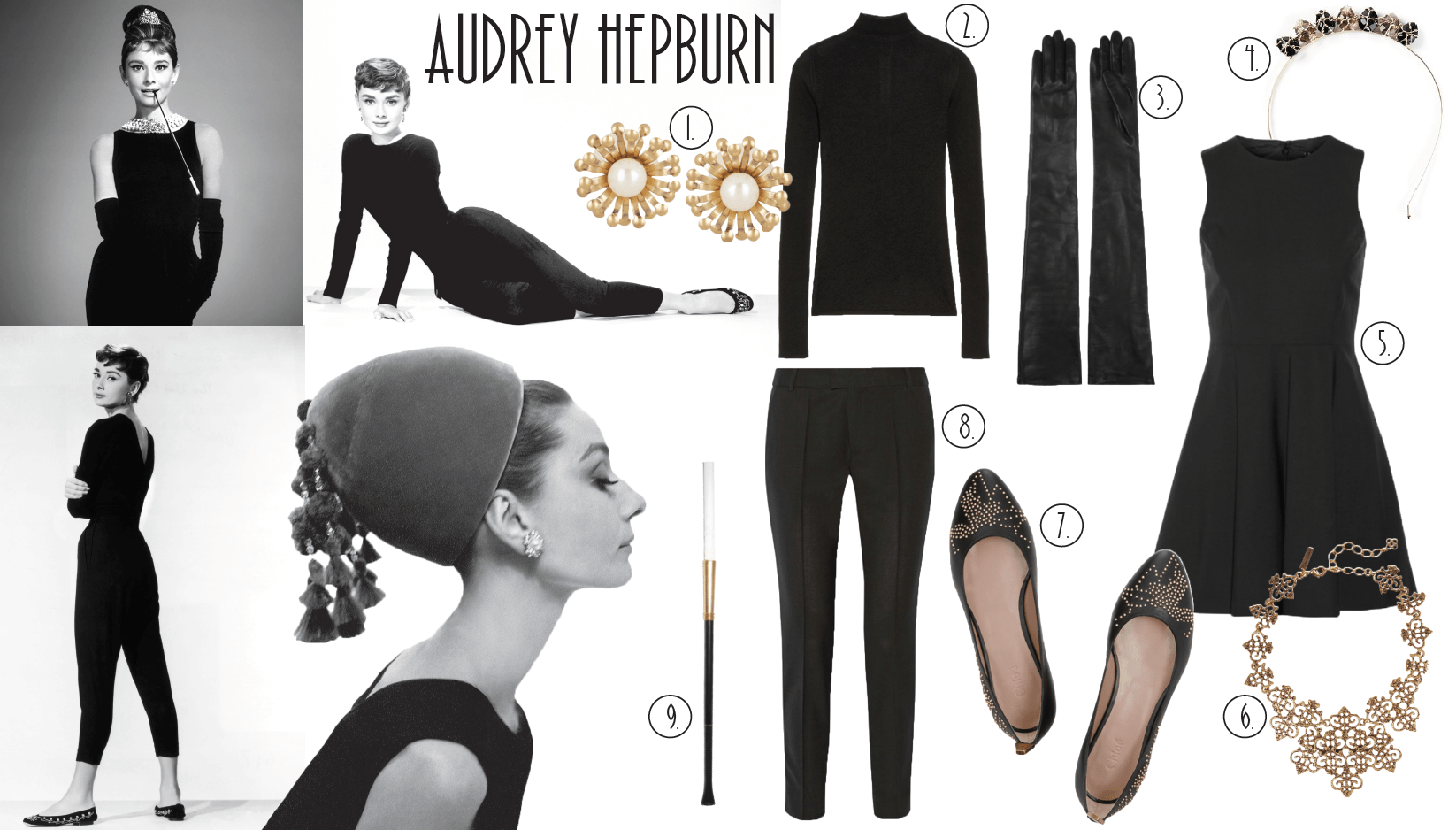 Known for her elegant and classic style, Audrey Hepburn is still one of the most adored style icons of today. She made the little black dress famous and popularized ballet flats; both of which are still in style. Her clothes were never fussy and always polished, which is why her look has stood the test of time and continues to be revisited in fashion. By buying classic, well-tailored pieces, Audrey Hepburn always looked regal and pulled together. To dress like the star, a black cocktail dress and a cigarette holder are perfect for a Breakfast at Tiffany's look, add a pair of long gloves and you'll be all set. For makeup, keep it minimal with very clean lines and draw the focus to your eyes. If you're looking to add Audrey-like pieces to your existing wardrobe, look for neutral colors, turtlenecks and slim flitting cropped pants.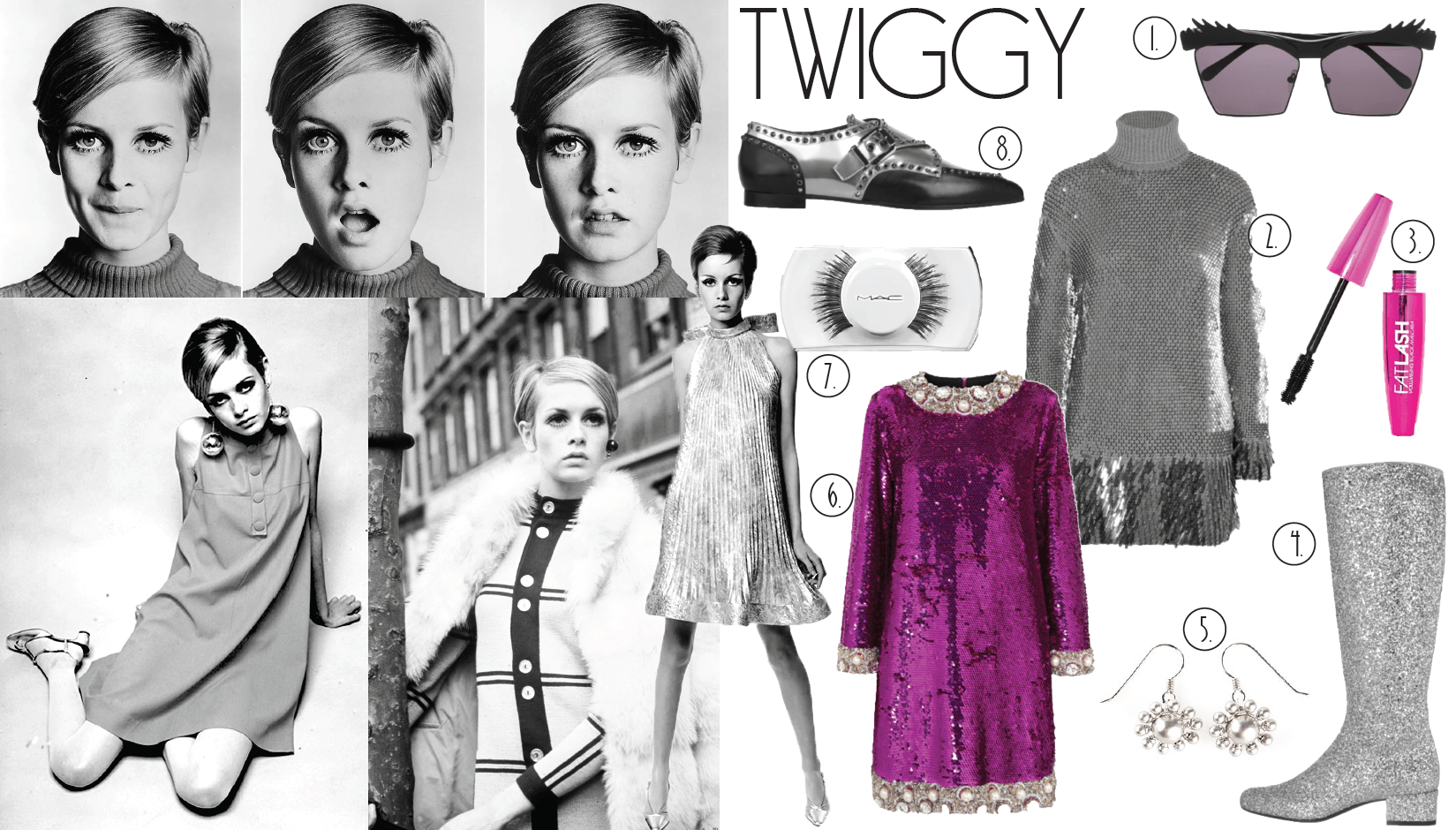 Known by just one name, Twiggy may be the model that is best known for a signature look to this day. Her dramatic eyelashes made her a household name and her sky high hemlines and shift dresses made her the poster child of 1960s fashion in London. For a costume, make sure that you've got a short shift dress with a high neck which can be accessorized with either flats or go-go boots. To get her memorable beauty look, get some false eyelashes and load on the mascara on both top and bottom lashes. The 60s were all about having fun with fashion so make sure to add some bright colors and sparkle. If a modern day mod look is what you are going for, remember to keep if all about the legs and cover everything else up. Turtleneck dresses are great, as are fun sunglasses. Make mascara sales soar and have fun as Twiggy this year!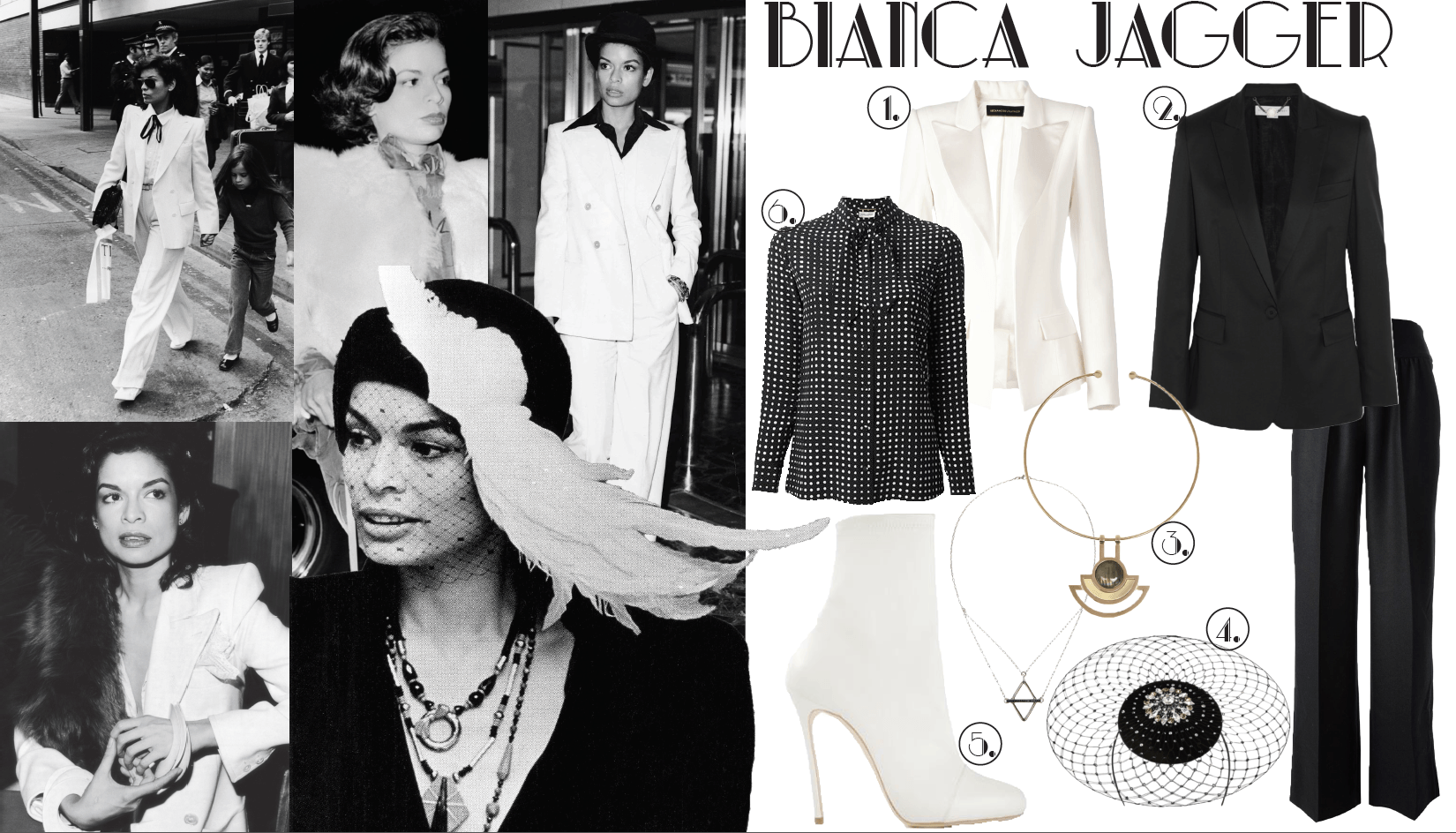 Bianca Jagger, married to a rockstar and Studio 54 regular, quickly became one of the hottest fashion girls on the scene. Bianca was known for her white suits, so if you plan on dressing like her for Halloween, there's no better way to do it than by wearing a fitted one. For accessories, she was known for her hats so pick your favorite! She wore fedoras, berets, turbans, veils and more, name a type of hate and Bianca surely wore it. To finish off the look, add a choker and keep the makeup and hair very simple. This natural beauty didn't need a lot of help in this department and often let her hair flow freely or tucked it into her hat. If you're looking to incorporate her style into your everyday wardrobe, think menswear pieces with a feminine fit. Tie-neck blouses and blazers are a must and don't forget the art deco jewelry. Remember these tips and you'll be at the top of the list for every club in town.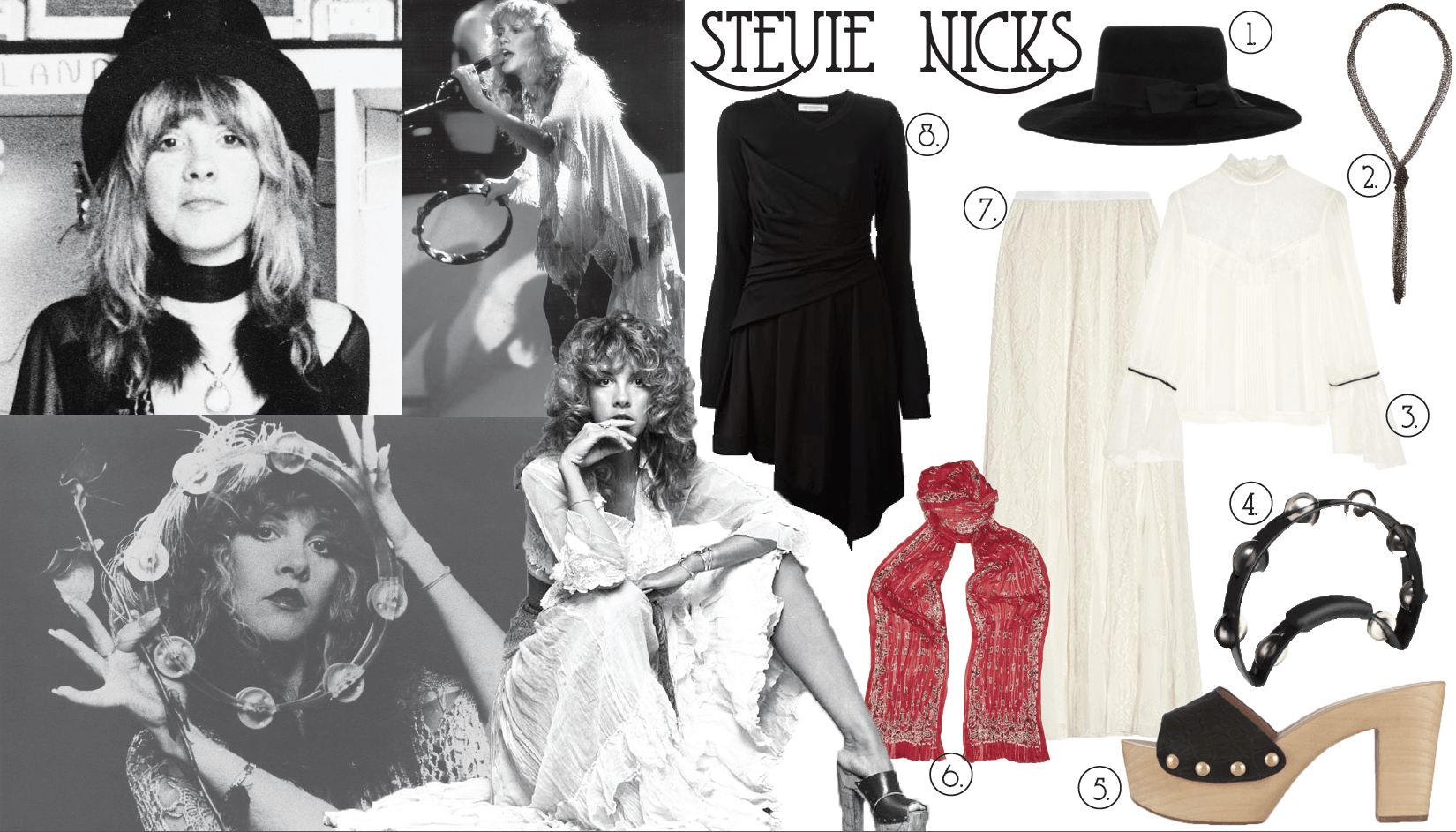 Is there anyone who makes Bohemian as cool as Stevie Nicks? No- and that's why she's the ultimate style icon for the flower child in all of us. Stevie has kept her signature look of fringe, long skirts and scarves throughout the years and it continues to work for her. Create a Stevie Nicks look by wearing a long, gauzy skirt and layering on the accessories like scarves and long necklaces. For those of you wanting to go all out, do not leave the house without a tambourine. Stevie Nicks style was all about mystery so keep things covered up.  She threw on pieces that made her happy and had a lot of movement, no need to stress if everything doesn't match. To finish off the look make sure to let your hair flow wild and free like the Fleetwood Mac singer and you'll be all set!
Style Boards by Brittany Caldwell
Written By Tess Collins