Stephanie Michelle Hendrawan and Pitzy Villagomez Ortega, both came from different sides of the world and study different majors at Academy of Art University, yet they have one thing in common; they are winners of two different prestigious scholarship competitions. Michelle, who is finishing her last semester at Academy of Art University Fashion Merchandising program, won YMA Fashion Scholarship Fund (FSF) 2014, while Pitzy, who is finishing her last year at Academy of Art University Fashion Design program, won CFDA Scholarship Competition earlier this year. Fashion School Daily caught up with the two winners and asked them about their achievement.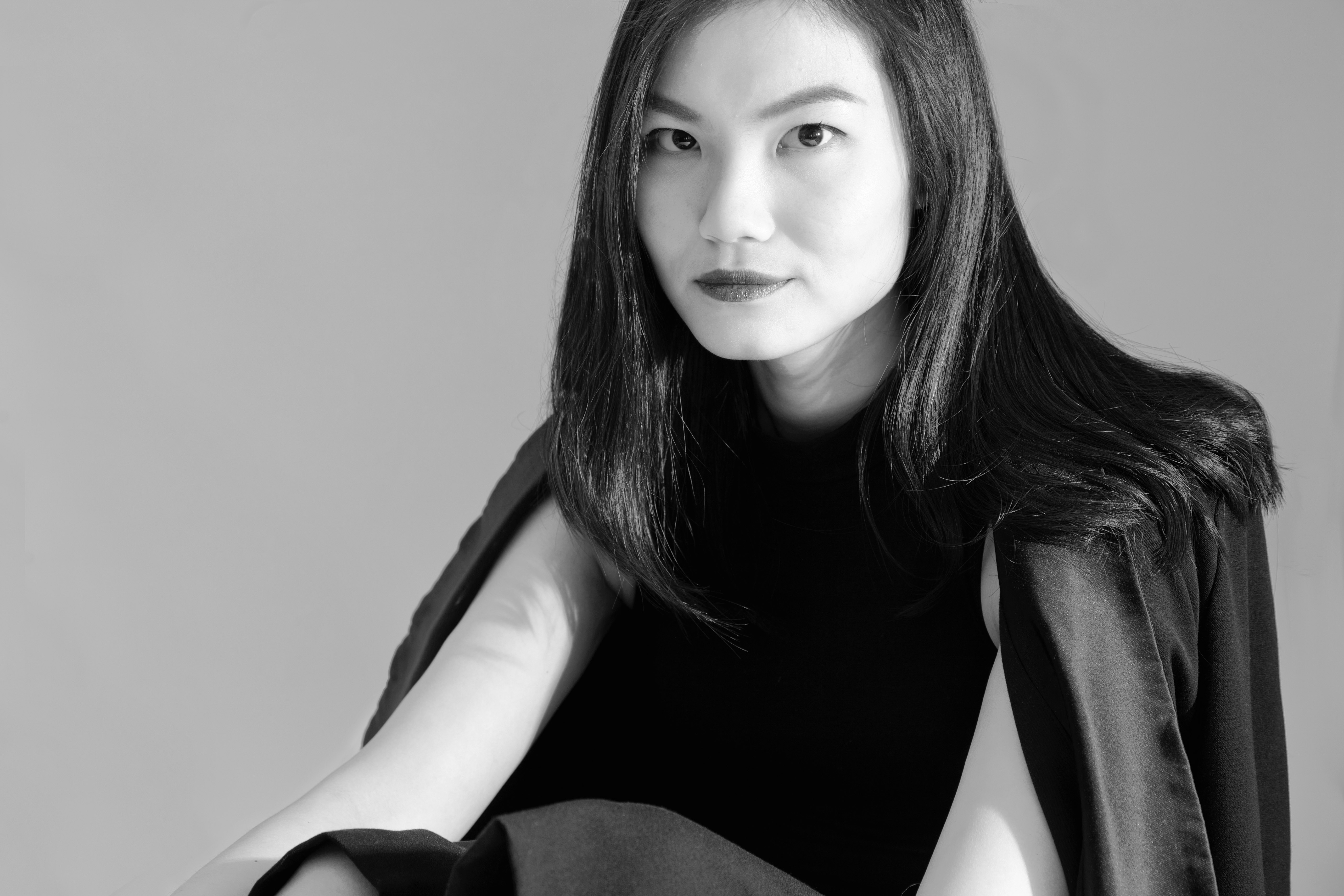 Fashion School Daily: Can you tell us a bit of your background?
Stephanie Michelle Hendrawan: I am originally from Indonesia. This is sadly my very last semester here at the Academy of Art University, but I will finally get my BFA in Fashion Merchandising! I transferred to the Academy of Art University from a fashion school in Singapore after realizing that the curriculum was not adequate to help me pursue my future career in fashion merchandising and marketing.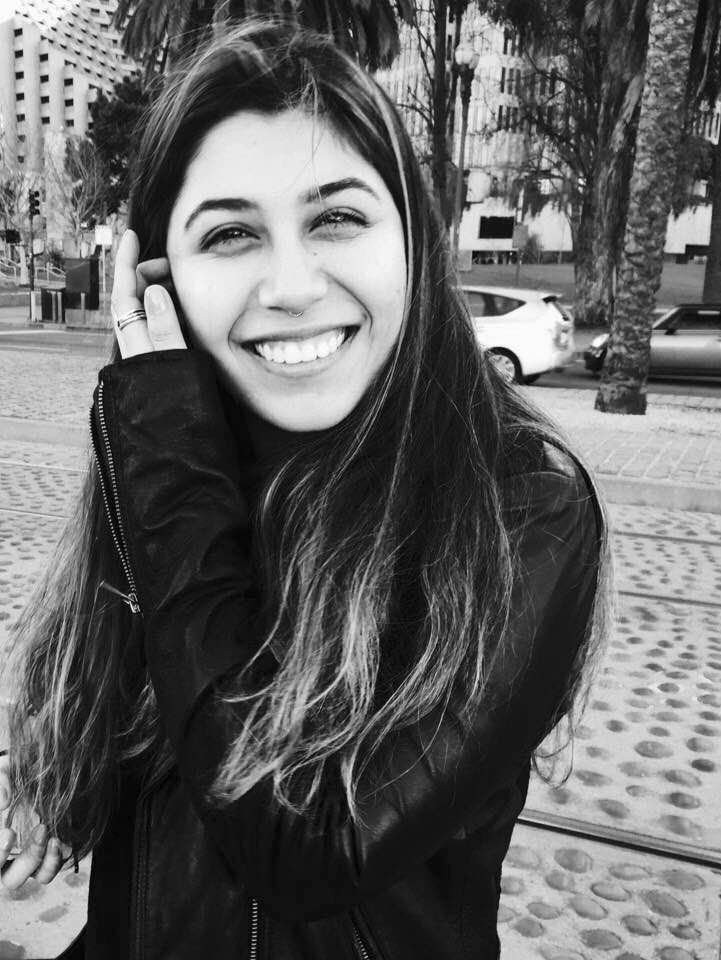 Pitzy Villagomez Ortega: I was born and raised in Los Cabos, Mexico, which is a very small city. I was always involved in fine arts, such as painting, sculpting and I was always interested in foreign culture and art. I moved to china when I was 18 to study Chinese Mandarin. After two years, I moved to San Francisco to purse my career in fashion.
FSD: What made you pursue career in fashion?
SMH: Honestly, this might sound a bit cliché, but I was one of those girls in high school who will get caught reading Vogue and Harper's Bazaar (back when smartphones were not available) as opposed to the mandatory high school textbooks. I realized that while my school peers were all venturing into Finance, Medical, etc., I did not share the same logic to pursue those so-called outstanding careers that would map out one's bright future. I have always liked the marketing aspect from fashion, on how clothes that started out as pure necessity can be reiterated as something that is fun and creative, and that it can also be made to become the best representation of you. I mean, personally for me, subconsciously, people will want to be perceived in a certain way, and what better way to present yourself to the world, if not by the choice of clothing you made?
PVO: I was always involved in arts, and I knew at a very young age that I was going to pursue an art major, but as I discovered myself, I realized that fashion was always an interest of mine that I wanted to pursue for my professional career.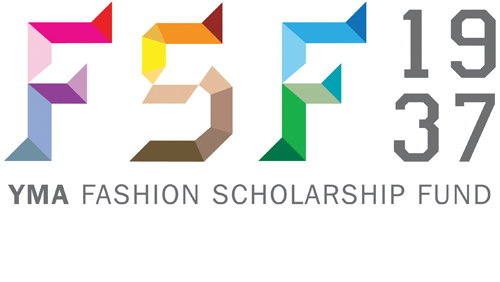 FSD: Let's talk about the competition, can you briefly explain about the YMA competition?
SMH: I took part in the YMA Competition back in 2014 when I was enrolled in Keanan Duffty's Product Development class. In addition to the task that Keanan had assigned for us, the YMA project became our midterm project that we have to work each week for completion. The YMA project required us to find ways, be it through the design or business aspect, of how Lululemon can revitalize itself as an athletic apparel brand in the industry.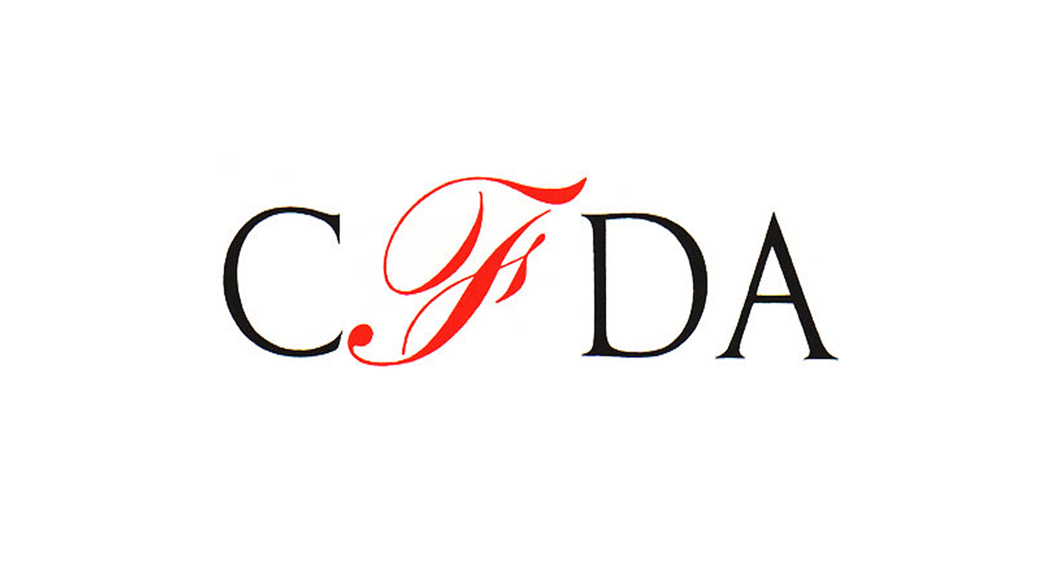 FSD: Now Pitzy, can you briefly explain about the CFDA competition you partook in?
PVO: For the CFDA competition, we had to submit 12 looks based on your choice of season and inspiration, where you could take your creativity in whatever direction you wanted it to go. This has to be presented in an 11×15 paper and professionally presented, of course.

FSD: What did you submit for the competition?
SMH: I submitted my business plan to develop a higher-end of Lululemon's line called "Luluxe" that consists of high technical and luxurious fabrications for women who have higher purchasing power.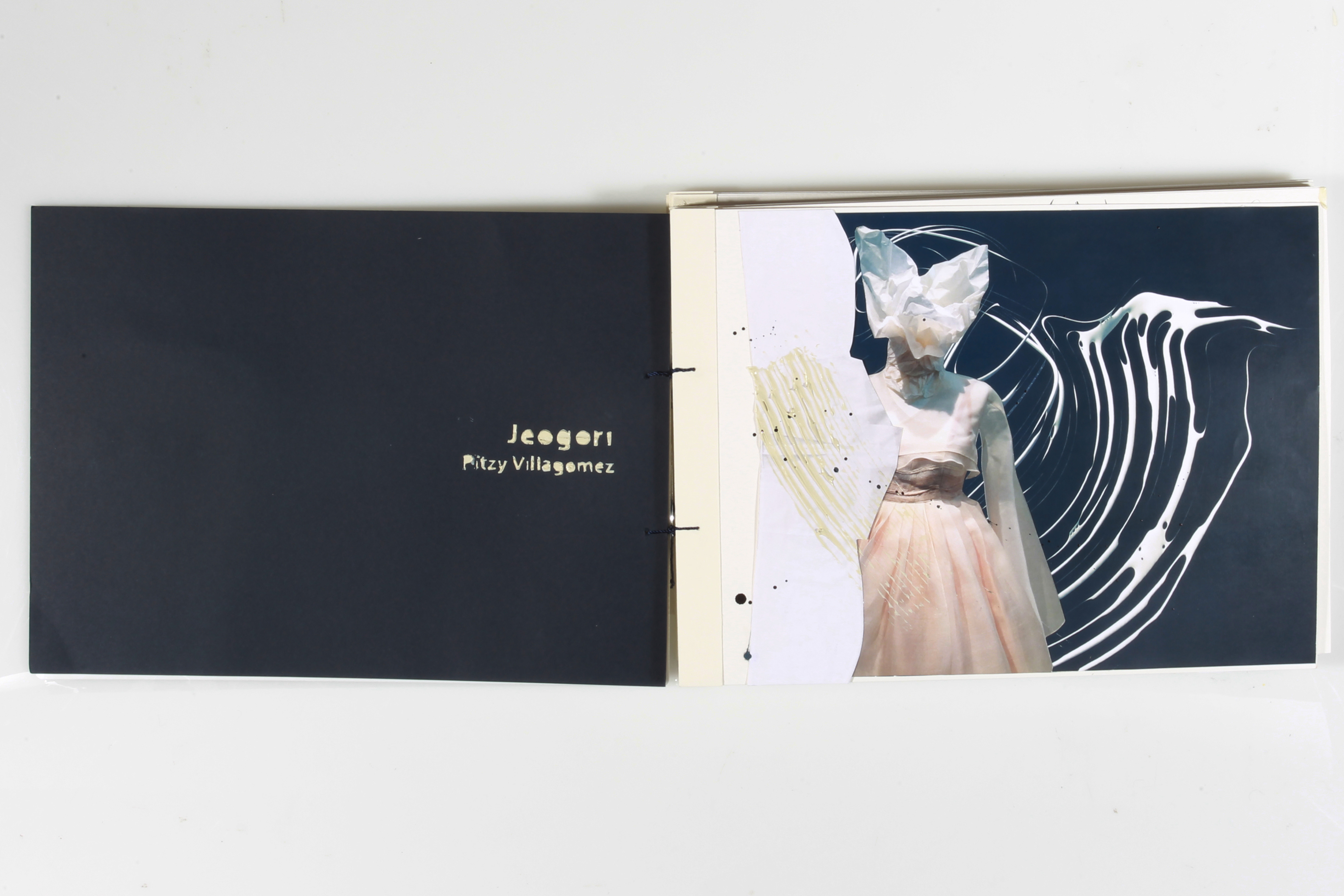 PVO: I submitted a handmade book with a matching packaging that had acrylic paint on it. It's a technique I used on fabric as a textile for my collection.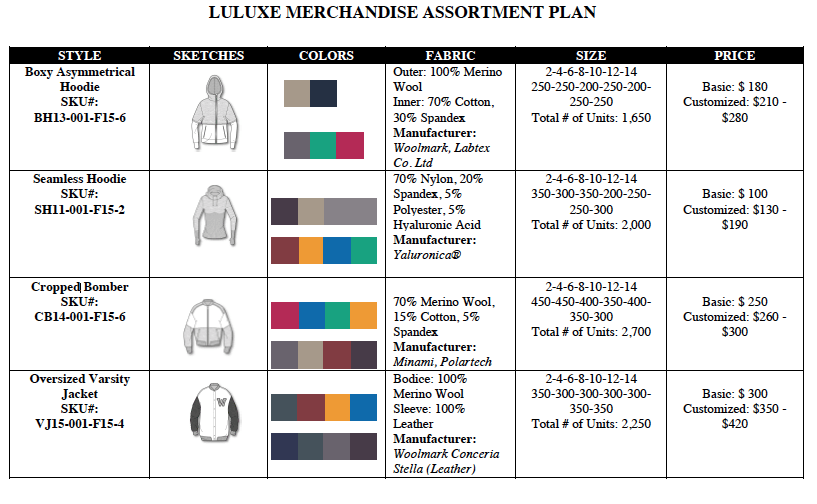 FSD: Can you walk us through the creation process of your work?
SMH: I knew from the beginning that Lululemon is not a cheap brand, and I also noticed that they have two primary target markets, one that really appreciates the Yogi lifestyle, and another category of people who truly seek for luxurious and comfortable fabric that they can wear everyday. What made me decide to create a capsule line called "Luluxe" was the idea that both of the two primary target markets that I mentioned have something in common: high purchasing power. I think that the target market of women that I mentioned would be much more aggregated into purchasing products that appeal to them should super luxurious and technical fabrications be used. In addition, I also added the personalized and customization services to the "Luluxe" capsule collection to attract those who have high purchasing power so they feel special and exclusive.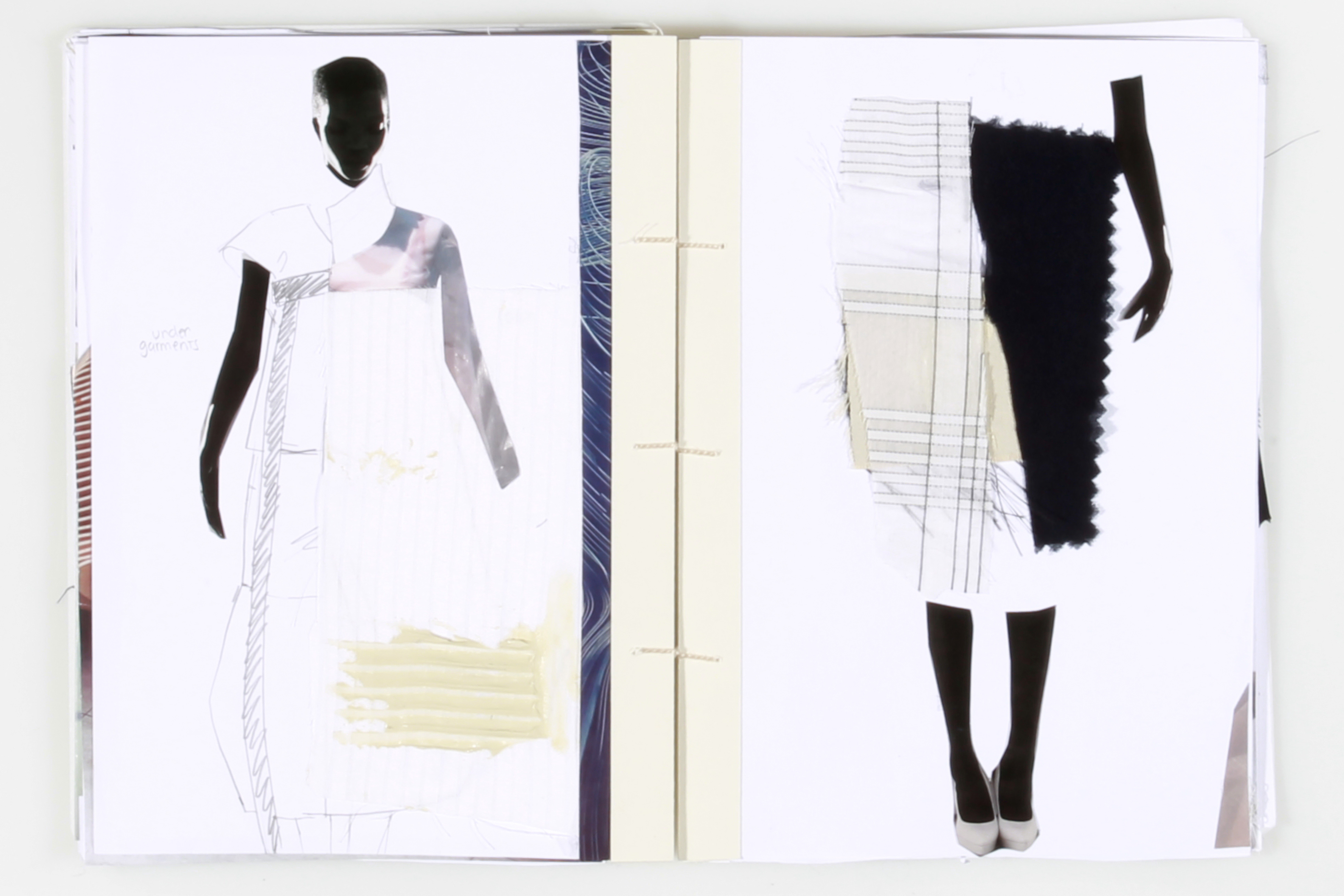 PVO: My creative process always starts with anything that captures my attention, mostly something cultural, art, or combination of both, but it's always more than one inspiration. As I do my research I merge both creating something unique and eclectic.
FSD: What was the most challenging part of the competition?
SMH: I must say that the 10-page limitation was truly the most challenging part. I had to make many sacrifices such as remove several key words and images so it doesn't exceed the page restriction. Another challenge is to research about the high technical fabrications. There are a lot of companies out there that are developing new technological fabrications. And personally, skimming through hundreds of fabrications and select a few that would suit "Luluxe" was truly time consuming and difficult in a way, since I am not familiar about high-tech fabrications.
PVO: The challenge behind this project was, time management. Working on several projects at the same time is really challenging!
FSD: How did you prepare yourself for the competition?
SMH: Each week, I tried to do further in-depth research about Lululemon, about how they have been struggling over the past few years, as well as their financial reports data. This is where I find the project to be enjoyable, I really like to analyze data and/or current situations to see where the troubling issues occur and find out solutions through performable strategies. I continued to find further research on the whole marketing and consumerism aspect of Lululemon and I consulted with Keanan Duffty several times to ensure that "Luluxe" is on the right track.
PVO: I wasn't prepared at all, because when you realize you are part of the competition you start working on it right away and you don't have time to be intimidated, and in fact, I never actually prepared myself because I believe that spontaneous work, research and exploration always lead me to more creative ideas.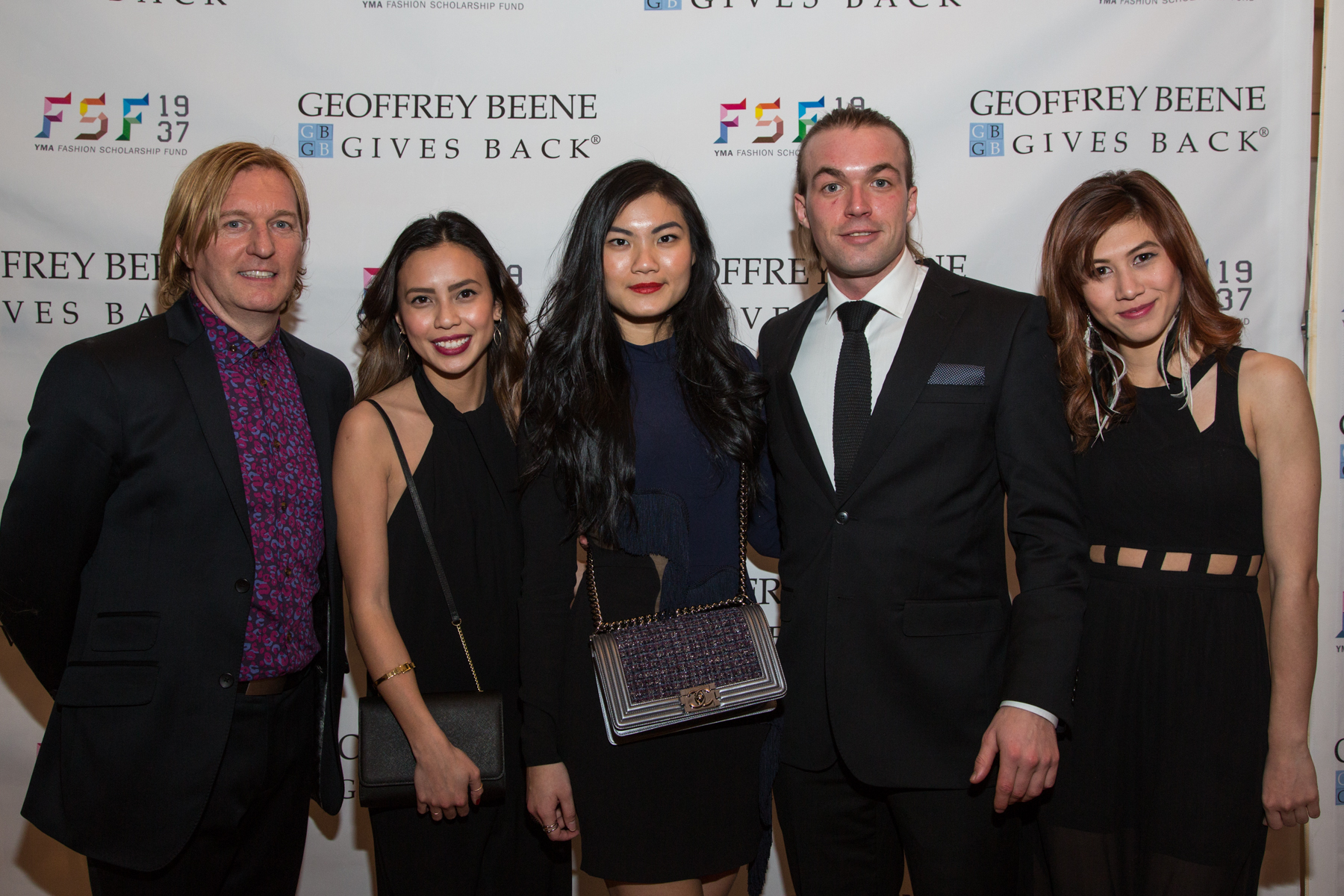 FSD: Michelle, as one of the YMA FSF winners, you had the opportunity to attend the awards reception dinner in New York, what was that like?
SMH: Honestly, I thought that it was going to be overwhelming at first, but it was not. I was one of the four winners, and I think that I can say for the other three winners that we all had a great time there. It was unfortunate though that I did not get to see Iris Apfel in person as she was sick at that moment, but we still saw her video that she recorded during the dinner event. But the most important thing of all was that I got to meet with a lot of key industry people as well as fellow YMA winners who came from various schools in America.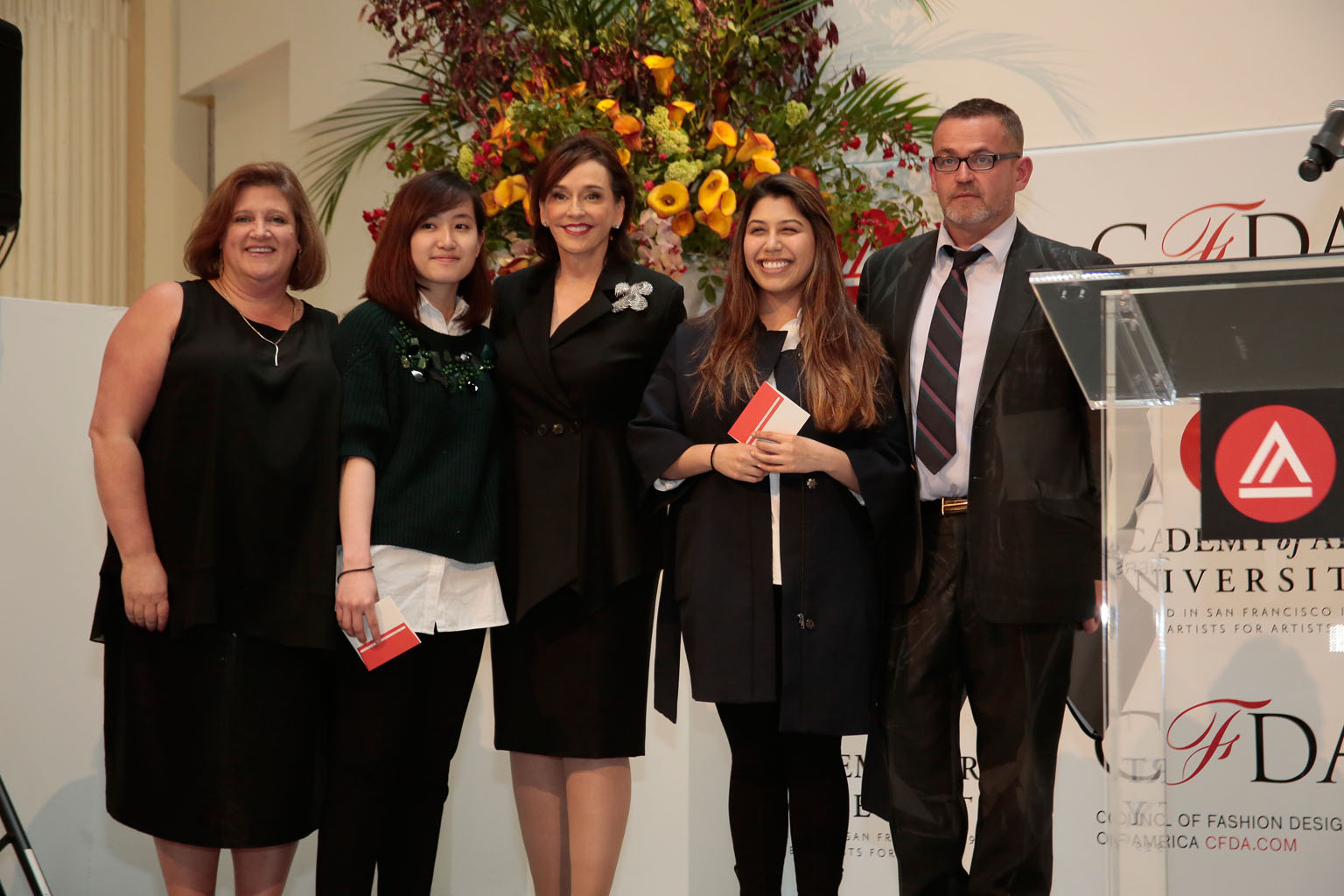 FSD: Pitzy, how did it feel like to be awarded and meet the Executive Director of CFDA, Lisa Smilor?
PVO: Wining this competition was such a surprise and meeting her was such a pleasure, she is a great woman. This is just a proof that my hard work as an artist means something to the world, and that's why I am very grateful for the scholarship.
FSD: How do you think winning this prestigious competition will contribute to your career in the future?
SMH: Winning the competition has definitely helped me to gain some exposure out there. This past summer, I was honored to be a part of Oscar de la Renta's Production Team intern thanks to Marie Colletta of YMA, who is continuously looking out for the winners, help us to get internships and give career opportunities in the fashion industry. But, nonetheless, I think that it all comes back to how you're able to maintain a good relationship with your mentor or with your bosses, to ensure that you will gain more connection as well as better reputation for yourself out there.
PVO: CFDA is such an important organization that has helped so many designers, and wining it makes me somehow part of it. It gives me the advantage of more connections and direct help from the CFDA team.
FSD: You are both graduating soon (congrats!), what's your next step?
SMH: Definitely finding a job here in San Francisco, or hopefully in New York if God allows.
PVO: My next step? I have many plans, but as any other students I want to get experience in the fashion field and then move to NY or Italy.
FSD: Can you give the School of Fashion students who are partaking in these competitions advice on what they should do to increase their chances of winning the YMA FSF competition?
SMH: Always do research from credible publications and keep researching on them from different aspects. Also, see what the chosen companies are currently doing or have been doing in the past to make sure that you are not repeating what they are or have been doing. The YMA judges panel will want to see a project that is new and beneficial to the chosen company so make sure to get their attention by doing something different. Also on the interview stage, be friendly and do not reply in a shy manner, the judges panel does not like that. They want you to get comfortable and to have an engaging conversation with them. If you feel uncomfortable and shy, you will also make them feel uncomfortable, and that lessen the chance for you to win the YMA Competition. Good luck to those of you participating in the competition!
FSD: Can you give the School of Fashion students who are partaking in these competitions advice on what they should do to increase their chances of winning the CFDA competition?
PVO: All I can say is, this is the time (in college) to explode your creativity to the maximum level, and explore yourself as a designer; take advantage of it.
Written by, Taufik Marasabessy, BFA Merchandising.