Last week, Jonathan Baker (MFA Knitwear) and Cara Chiappetta (MFA Fashion Design), are both recipients of $1000 Fashion Group International scholarships for their directional work in fashion design.
That's a whole lotta loot.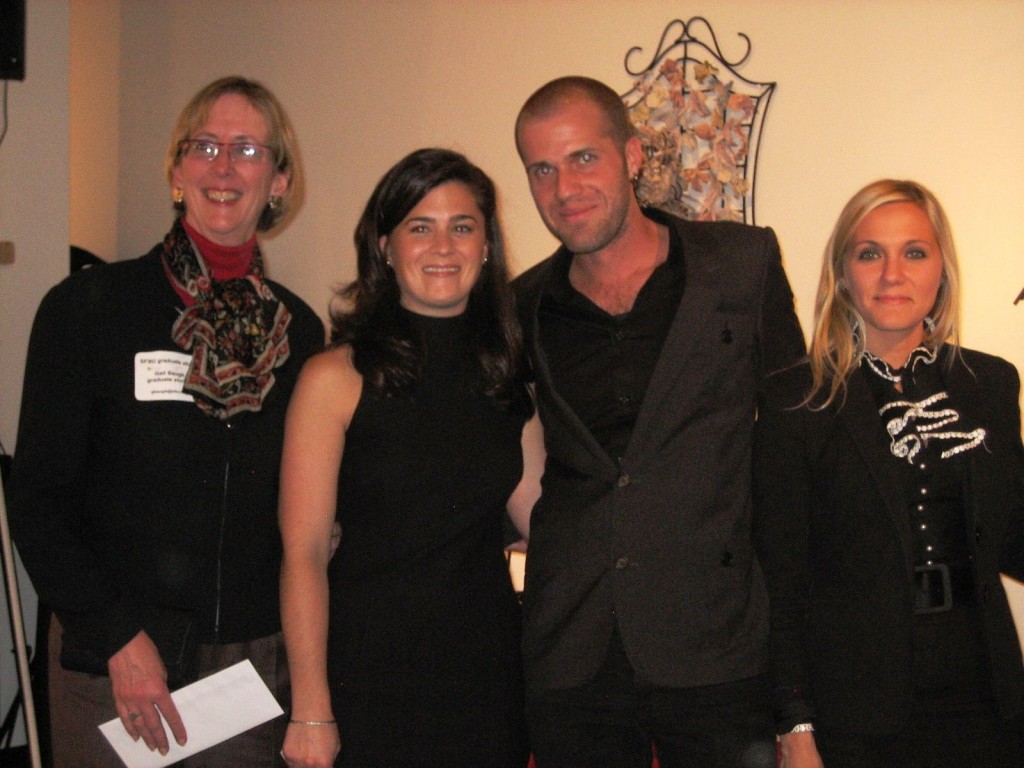 Cara and Jonathan (center) are some happy designers
Fashion Group International, a global, non-profit, professional organization, is the authority on the business of fashion and design. They help their members advance in their career and provide insight and influence in the fashion industry. Baker and Chiappetta received their awards last week at a special reception at 79 New Montgomery.
Congrats to to both of them!
For more info on Fashion Group International, visit sanfrancisco.fgi.org.