Last Saturday, designers cut, stapled and glued their way through four and a half minute think-on-your-feet rounds of design at Style Wars. With Simon Ungless as one of the guest judges, some of our students (alums and current) participated in this fashionable madness: Calli Beck (BFA Menswear and Textile Design), Alexandria von Bromssen (2005 MFA Fashion Design alumna), Chelsea Snyder (2007 BFA Menswear alumna), and Jaime Cole, (2008 Fashion and Textile Design alumna).
The themes ranged from "freestyle" design and "Pimp my Bride". It goes without saying that the challenges were quite "interesting."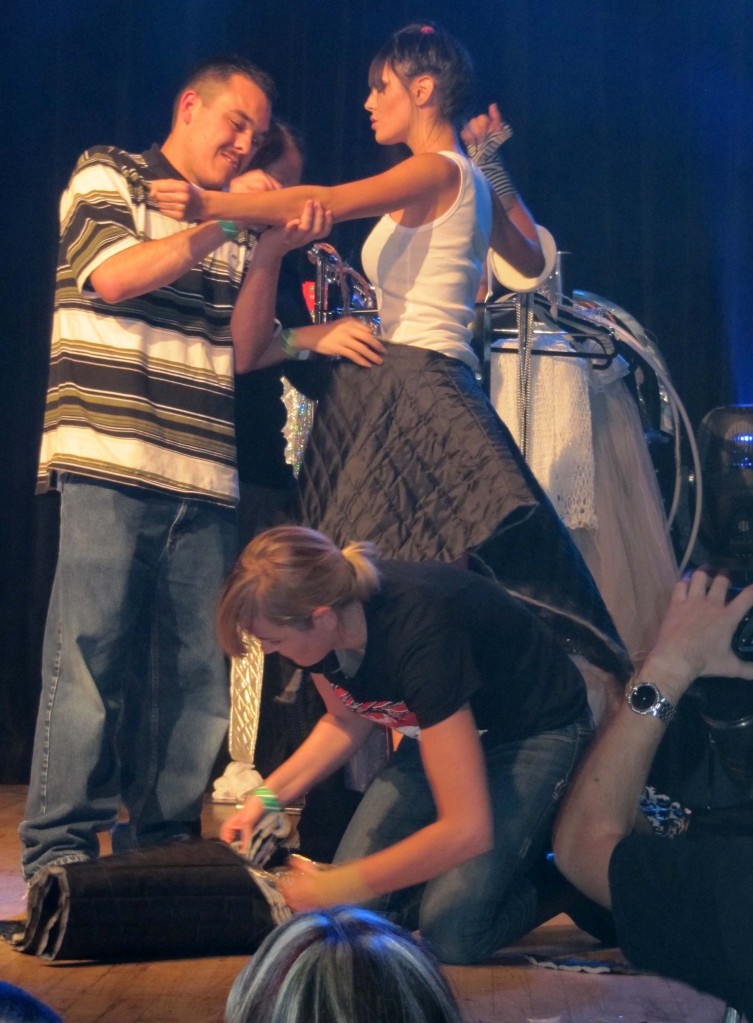 Alexandria von Bromssen and her team work on their piece…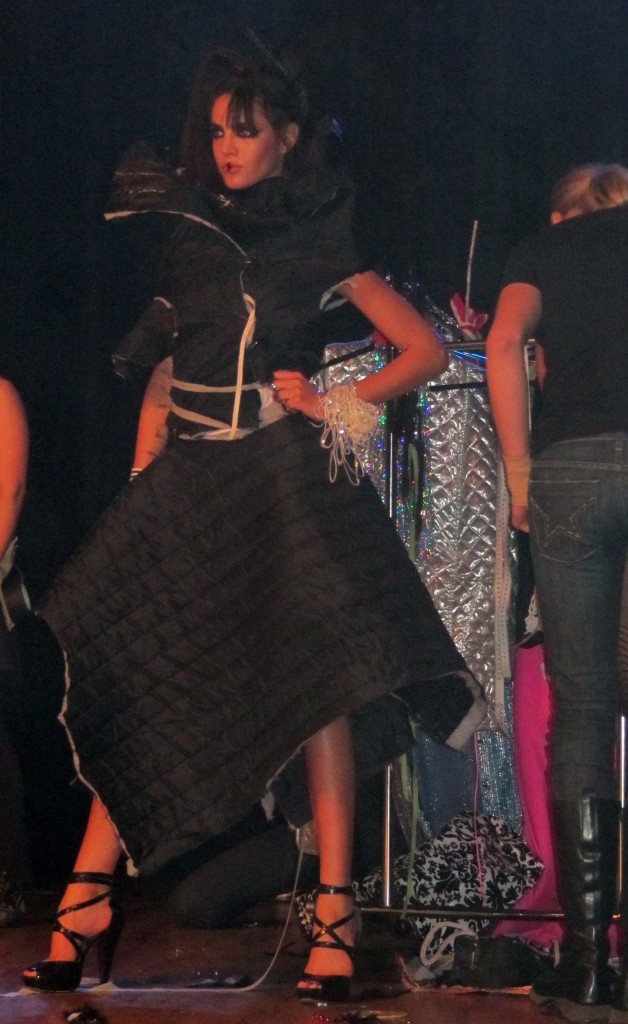 For more pictures, follow the break.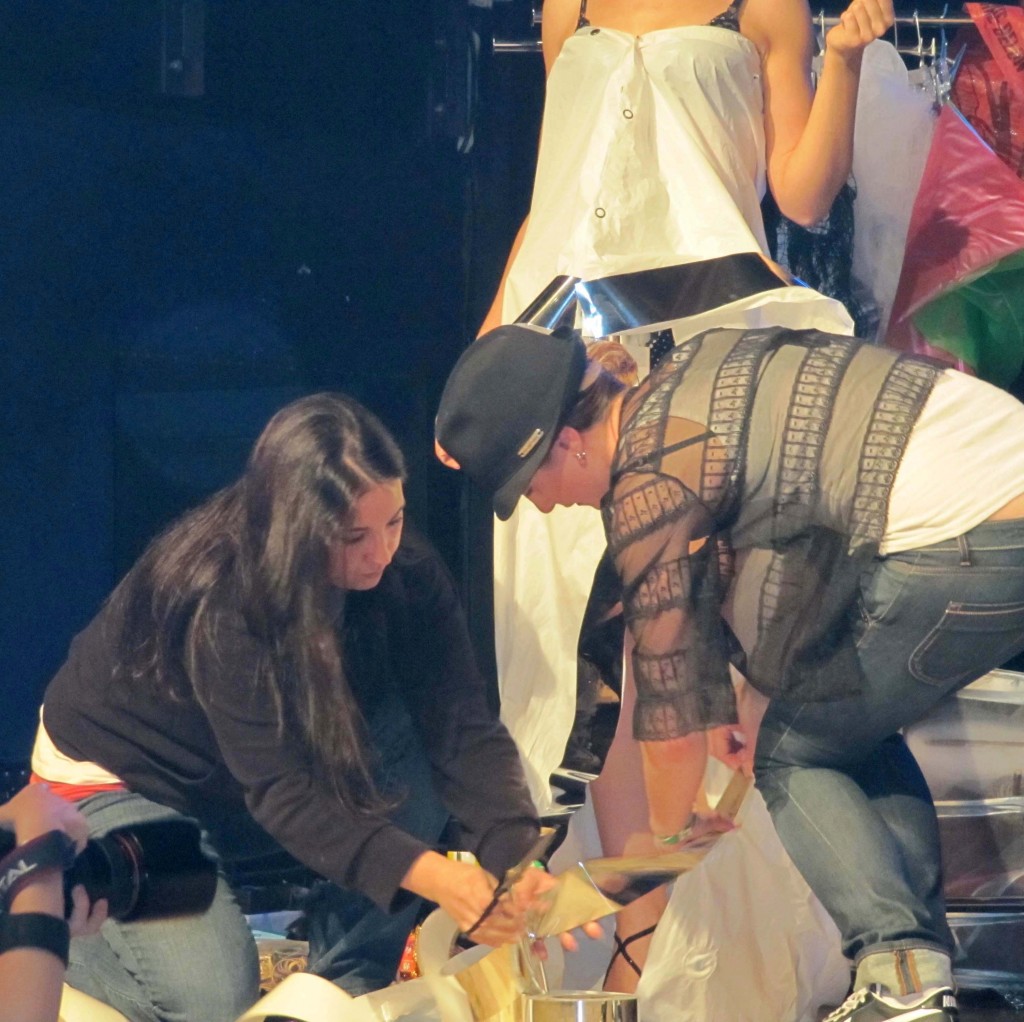 Jaime Cole and Chelsea Snyder participate in fashion guerrilla warfare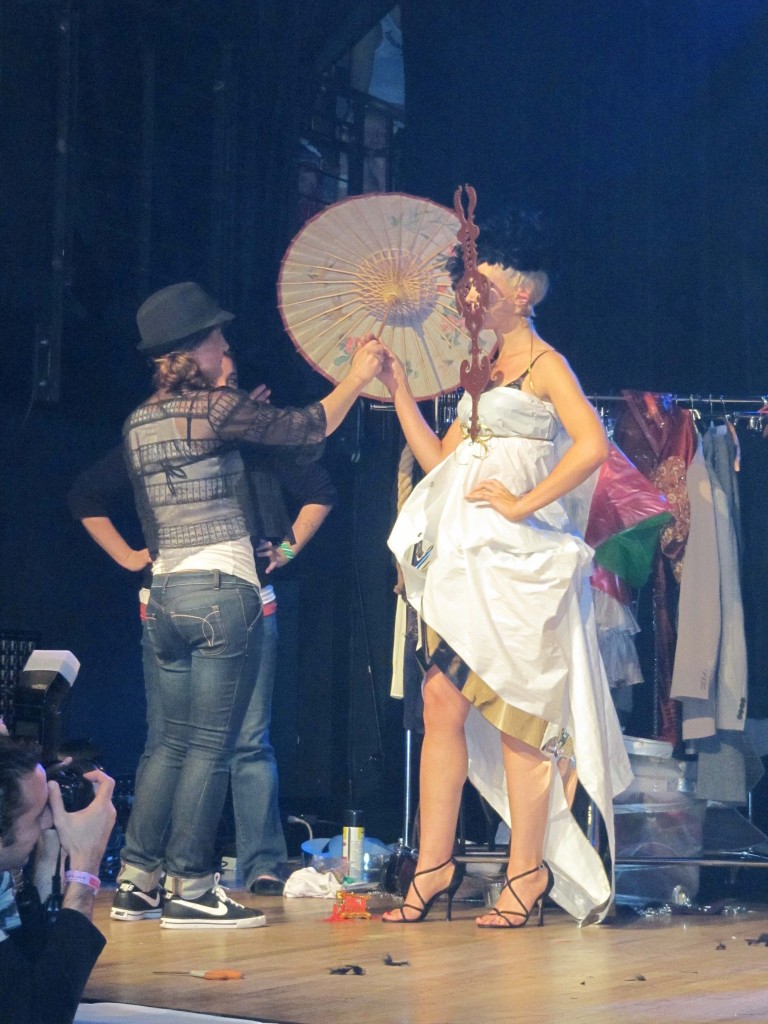 After the dust settled and the last piece of fabric was mutilated, there was only one winner. Our students fought a good fight, but Kayo Mitsuyam came out on top.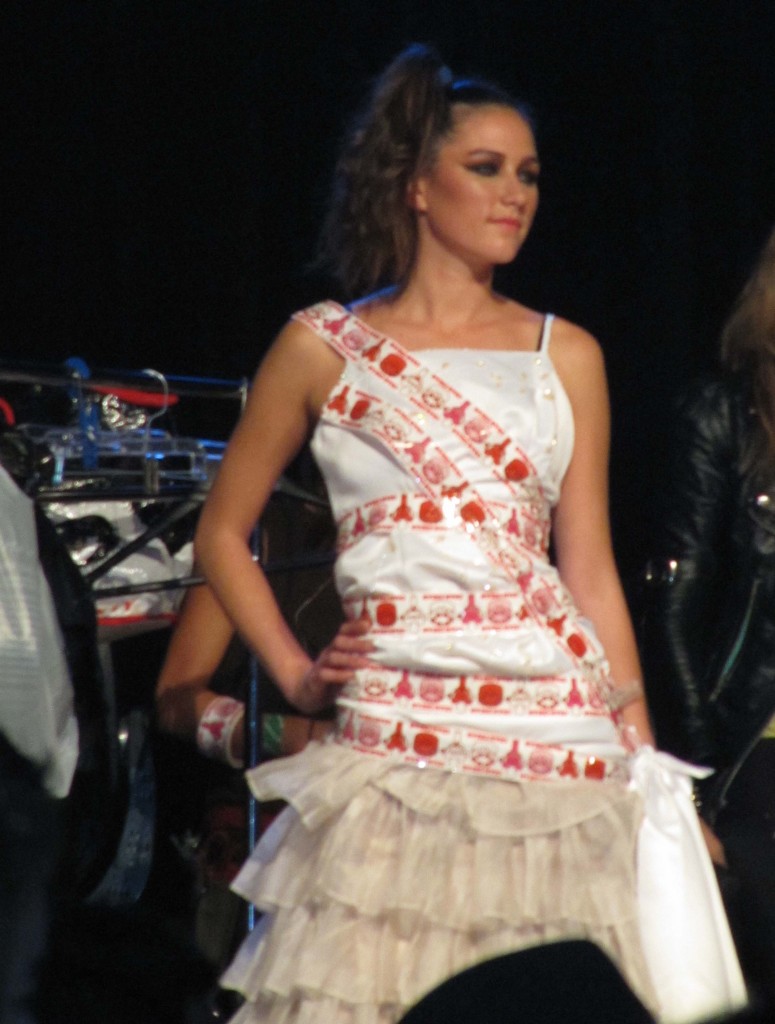 The winning design by Kayo