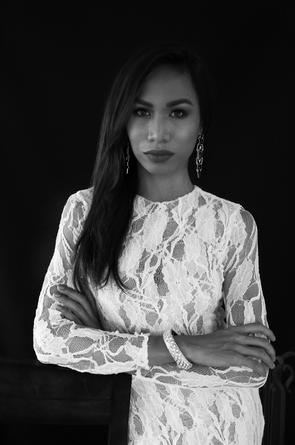 Young and already full of achievements, that's Veejay Floresca for you! The MFA Fashion Design senior has starred on the first season of Project Runway Philippines, appeared on various fashion publications with her designs and just last year she was named the Grand Prize Winner of LA Fashion Design Competition 2014. It's not easy to talk about Floresca in just one blog post due to her many achievements. But we have managed to condense it for you as she shares her journey from Manila to San Francisco.
Fashion School Daily: You are still very young, yet you have hoarded so many achievements, Congratulations! Can you tell us a bit of your background?
Veejay Floresca: I was born and raised in the Philippines. After attaining my bachelor's degree in Manila, I moved to London where I finished an associate degree on Bridalwear. Subsequently, I went back to Manila and worked hard to save money for my master's degree here at Academy of Art University. I was born as a male and transitioned to female in 2013. Being a transgender in California allows me to pursue my goals and be the most authentic version of myself.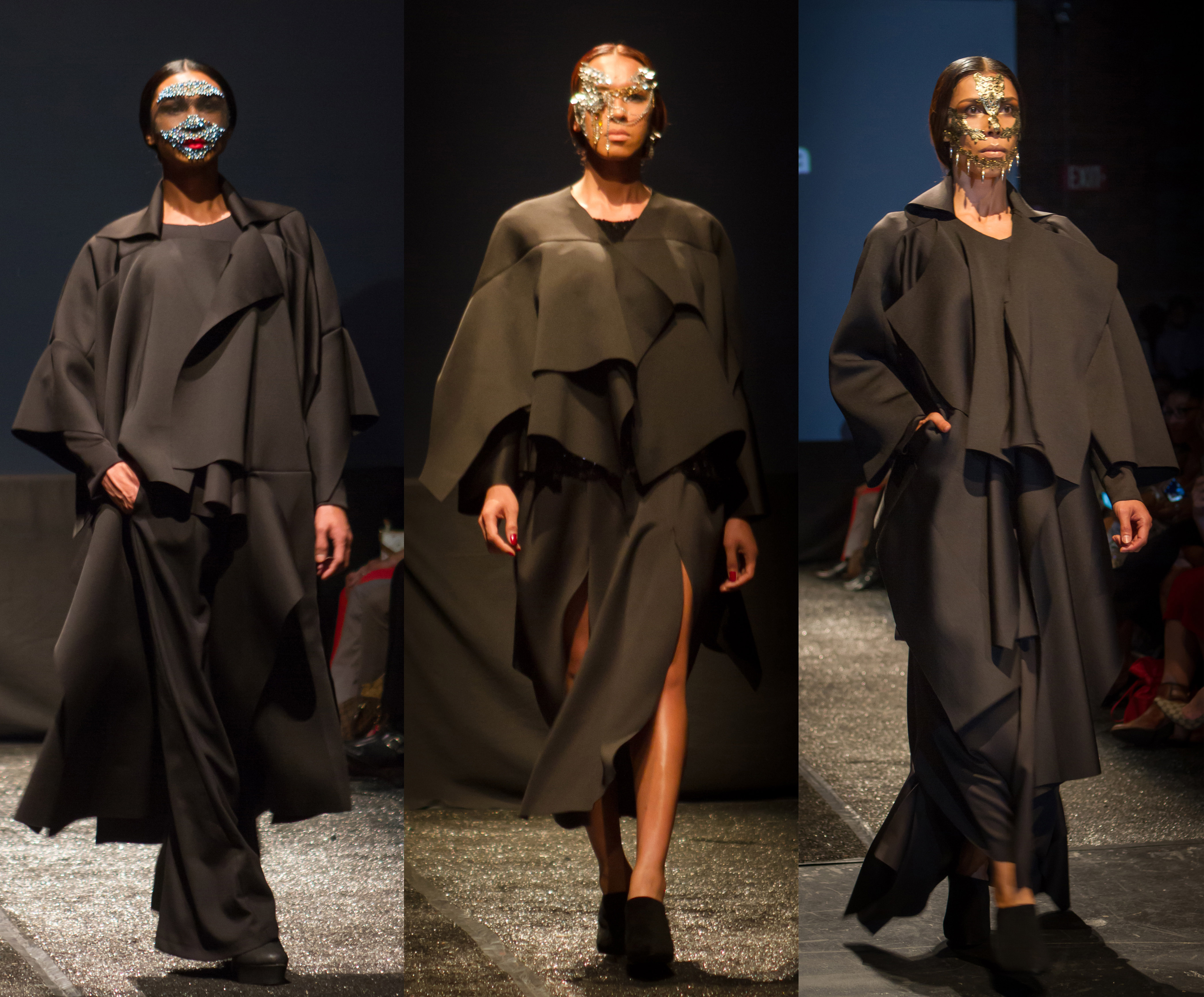 FSD: I can see that you are very passionate about fashion, is it something that you have always wanted to do for your career? When did you become aware of your passion for fashion?
VF: I am very creative and passionate about arts. I remember when I was a kid I would always sketch on the back of my notebooks. I was always selected as the 'Class Artist' because my classmates believed in my creativity. Although, in high school I thought I would become a lawyer. However that dream shattered when I didn't pass the entrance exams, hence I didn't get accepted to the law schools I applied for. But I didn't give up, instead I chose another route; I applied for AB Fashion Design major and I was granted a full scholarship to which I graduated with cum laude. It made me realize that I was destined to become a Fashion Designer.
FSD: You moved from Philippines to San Francisco, do you notice any differences between fashion in Philippines and fashion here in United States?
VF: There is a huge difference between fashion in Philippines and USA. In Manila, I was trained to design dresses and formal wear such as evening gowns and cocktail dresses for parties or special events. Here in San Francisco, I'm learning to focus on separates like jackets, pants, skirts and coats! The trend is also different. Here in the USA, we are more focused on designing ready to wear, but in Manila, it's more on the lace applique, beadworks and draping. I think learning both techniques makes me a better and more experienced designer.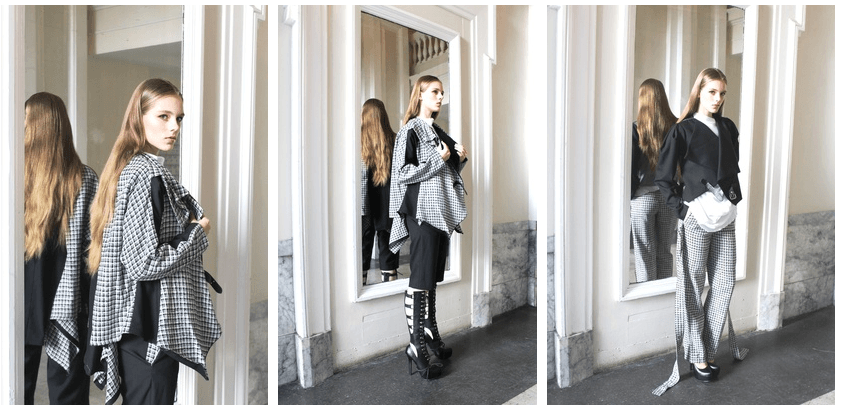 FSD: How do you describe your style?
VF: I refer my style as "updated classic." I start from the classic, and re-invent it to something for contemporary. I want my clothes to be wearable. I envision a strong independent woman with class and style wearing my clothes.
FSD: You have established your own business in Philippines and still going to school here at the Academy of Art University. How can you juggle these two different occupations with the time difference and distance?
VF: It's very hard. As an entrepreneur and designer at the same time, it is very challenging to focus on both aspects of fashion; creative aspect and business aspect. I don't have a business a partner and working in my own company in Philippines and studying here in California taught me to be disciplined, focused on my goals and work harder. I hired people I trust to represent me in Philippines but all the designs are mine. I have a small team who are working with me to execute my visions. My goal is to start another business here in the US after I finish school.
FSD: Which one do you like more; being a business owner or a student? Why?
VF: I would say I like being a business owner more because I have more freedom to experiment and be creative than a student. But being a student helps me a lot. Coming here with high expectations is totally worth it. I have learned so many things from all my classes. I am happy that I have met talented students and passionate teachers who share their expertise to us. It's a long journey of hard work, creativity and dedication to complete a master's degree.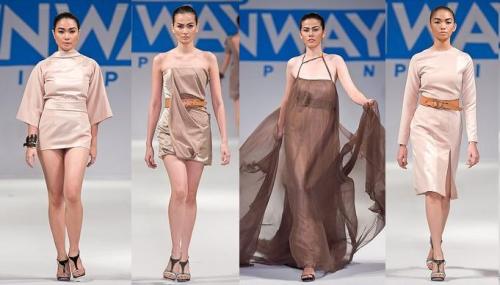 FSD: You starred in Project Runway Philippines season 1. How did you end up participating? Can you share some of your experience from that?
VF: I didn't win the show, but I was one of the top three participants who showed the collections in Fashion Week. That experience taught me to work under pressure, execute my own designs without any assistance and most importantly, it became a platform for me to show the Filipinos what I can do as a designer. It opened a lot of doors of opportunities for my career.
FSD: How was participating in Project Runway contributed to your career?
VF: It helps me build my confidence to join Project Runway Season 15 here in the US.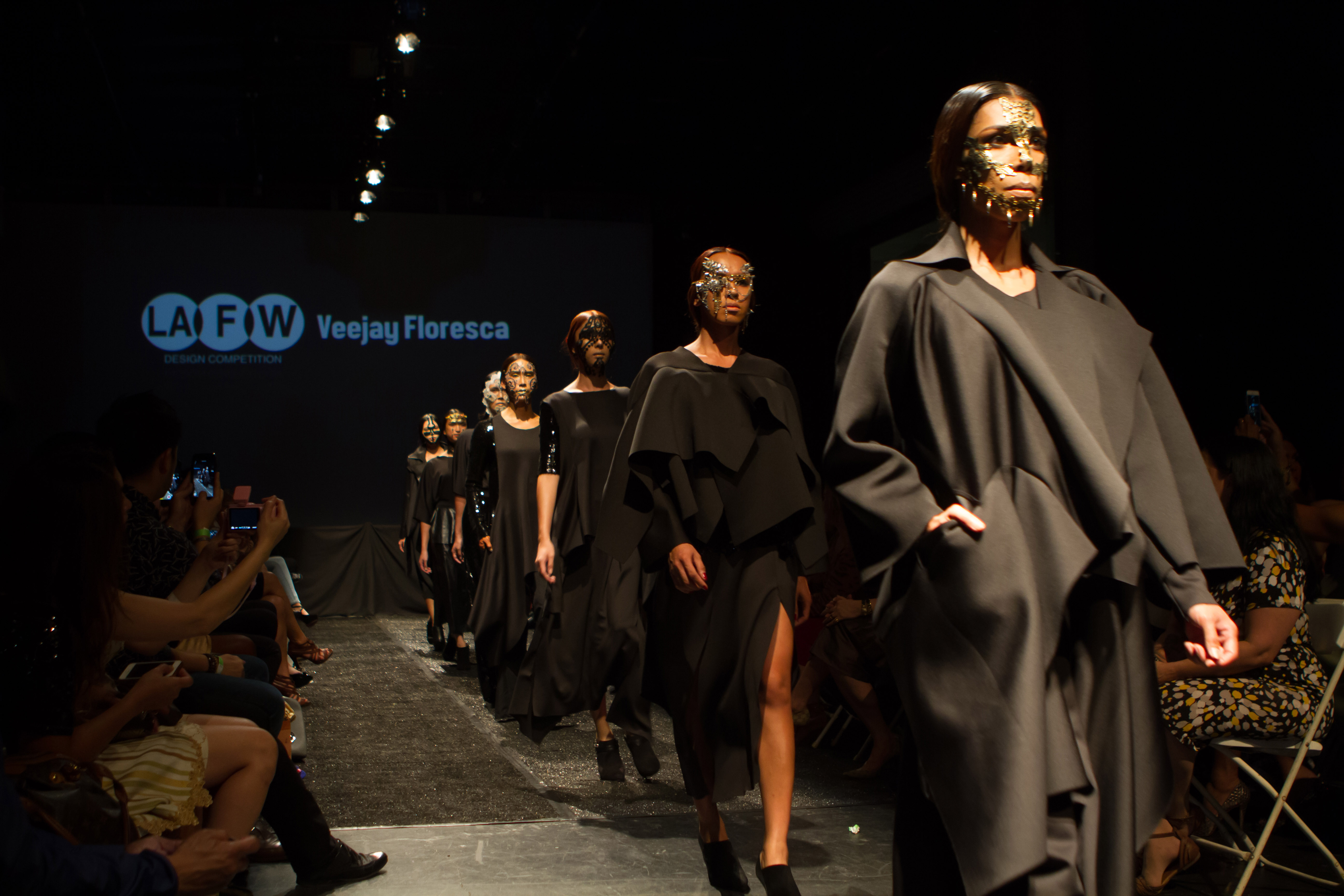 FSD: Just last year you partook in LA Fashion Week Design Competition 2014 and came out as Grand Prize Winner. Can you tell us about the competition and the collection you presented?
VF: I flew to NYC to audition for Project Runway Season 13 but I didn't make it. I told myself that I should join another competition and a friend of mine told me about this design competition in LA, which was the LA Fashion Week Design Competition 2014. I created 10 looks and showed it during LA Fashion Week. I was lucky to win the competition, as there were so many talented designers who participated.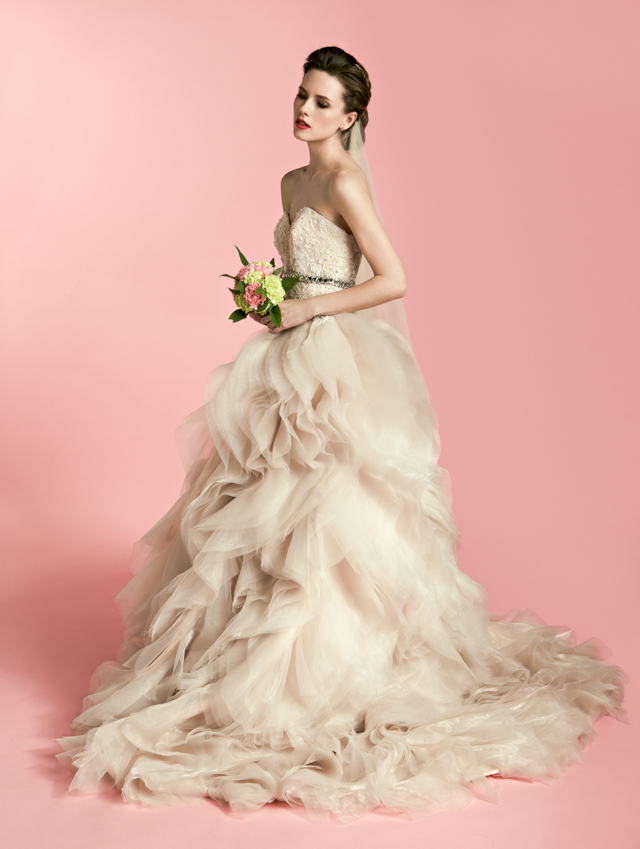 FSD: Let's talk about your bridal line, Madore by Veejay Floresca. What's behind the name Madore? And why did you choose to do bridal line?
VF: I chose the name Madore because that is the name of my mom. She is my inspiration and I admire her so much. She's the most important woman in my life. I focused on bridal wear after I studied Fashion Bridalwear in London. It's a huge profit industry and at the same time, it is very rewarding to work with women who are getting married. They are very pleasing to work with and to me; it's so fulfilling to be part of someone's love story by creating a dress they wear on their special day.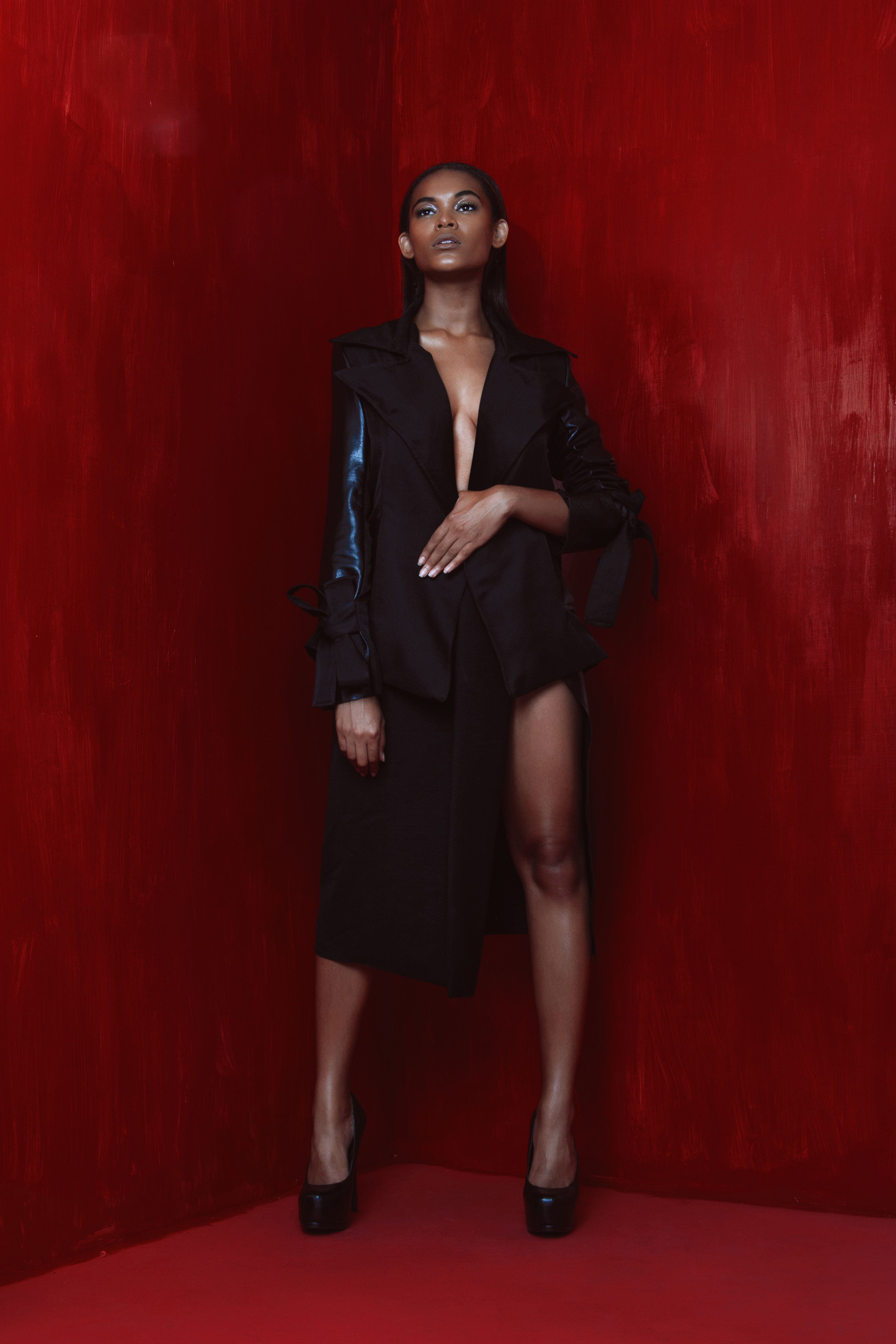 FSD: Aside from bridal line, you also do ready-to-wear. Which one do you like better? Why?
VF: My RTW line is called "FOUR28" because that is my birthday, April 28 J. Designing RTW is easier than designing bridal because in bridalwear you need to consider a lot of details and the fit must be immaculate and flawless, but I would say I love both. It's like apples and oranges. You can't really compare both.
FSD: You are currently finishing your last year at the Academy of Art University. What's next for you?
VF: I'm planning to visit 10 countries in Europe as a reward for myself and work harder!
FSD: What's the best life lesson you have learned so far?
VF: Believe in yourself. It has to start from you first. If you can't, then how can you expect others to believe in you.
For more information about Veejay Floresca, visit her website here.
Written by, Taufik Marasabessy, BFA Merchandising