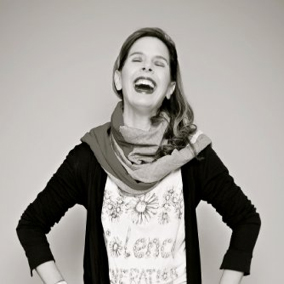 "Where ethics meets aesthetics," is the slogan of online destination for eco-fashion and sustainable living enthusiasts, Magnifeco. Recently, the founder of Magnifeco, Kate Black, poured all of her wisdom and knowledge into a book with the same title; Magnifeco: Your Head-to-Toe-Guide to Ethical Fashion and Non-Toxic Beauty. Black, who is the board member of New York City Fair Trade Coalition (NYCFTC), came to Academy of Art University School of Fashion to share her expertise on the rising issue of sustainability to us. The event that took place on November 17th was attended by many of excited students who couldn't wait to be enlightened.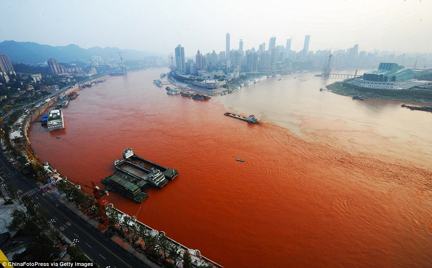 In the wake of China's red water up to the recent Tirupur, India purple lake; the fashion industry is currently under sieged by the international community for its environmentally irresponsible business practices. Black's arrival at School of Fashion couldn't be any more perfect as she bestows us with her knowledge on the issue. The one hour or so event boiled down into seven key points that could help us into a more ethical and environmentally responsible consumer. Below are the seven key points from Kate Black's event:
We burden our bodies with more chemicals than we think
We'd like to think that our diet is the only thing that affects our health, but truth to be told, what we apply to our skin, which is the largest human's organ, – shampoo, shaving cream, body lotion, mask – can also affect our health. According to Magnifeco: Your Head-to-Toe-Guide to Ethical Fashion and Non-Toxic Beauty, average men uses six personal care products a day, which contains about 85 different chemicals, while the female counterpart, uses double the amount of men's consumption which brings about to 168 chemicals on a daily basis.
FDA doesn't always 'protect' us
Ever since its establishment in 1938, the FDA (Food & Drug Administration) has only banned or restricted total of 11 ingredients used for personal care products such as shampoos, soaps, shaving creams, perfumes, colognes and make up. This number is extremely low compared to the hotlist of over 600 banned or restricted ingredients the Canadian has. The gap is even higher for the European Union, where stricter regulations and rules are imposed. As many as 1,300 chemicals from cosmetics are banned or restricted.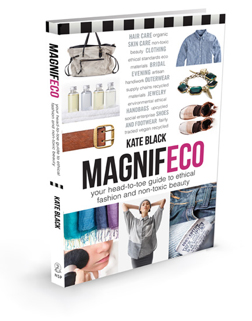 Labels don't say everything
The labels you read before you purchase a product doesn't tell you every single thing that used to create such product. For example, a bottle of fragrance might contain up to 4,000 different unlisted ingredients.
Big business, big contribution
As much as $1,5 trillion is involved in the world's third-largest industry; Fashion. In terms of trade intensity, Fashion industry is second only to largest polluter of global clean water, agriculture. Imagine how big of an impact this business has on the environment.
Fashion is not sustainable
Fashion industry produces as many as 90 billion garments annually and most of it is produced from virgin materials (not recycled). The amount of raw materials this industry seizes from the environment is inconceivable.
Consumer's behavior is not sustainable
In 21st century, us as consumer are buying garments at unprecedented rate, with average of 62 items per year and there are billions of us globally. What's worse is that 18 of those garments never get worn and that totals to almost 1,7 billion unworn garments. In this time as well we are paying less per item than before. The cheaper the item, the lower the quality it has and the cheaper production cost for the company.  As much as $19 we spend per piece.
Your clothes leave carbon footprint
According to the research, ¾ carbon footprint from a garment happens after it is purchased. All energy used in the process of creating a garment, from fiber stage all the way to transportation to your closet doesn't come any closer to the amount of energy consumed when you wash it.
In addition to the seven key points Black brought up during the event, she also gave us tips how to be ethical and environmentally responsible when we are shopping for gifts this upcoming holiday season. Keep a close eye on Fashion School Daily for these great holiday shopping tips!
Written by, Taufik Marasabessy, BFA Merchandising.