Public relations professional, blogger and BFA Fashion Journalism student Gigi Ouf was chosen as our Student Spotlight this month! With her extensive platform of notable PR internships, Gigi is well on her way to a prosperous future. With plans to graduate in the Fall of 2014, Gigi was able to speak to us about her successful voyage and last final months at the Academy of Art University School of Fashion.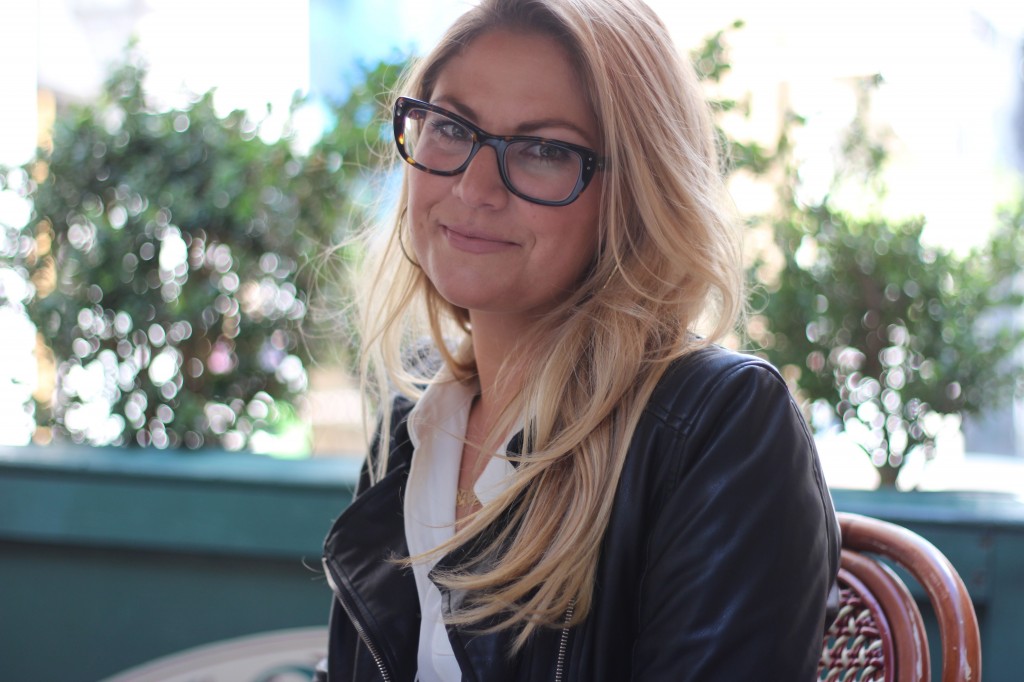 Jazelle Prado: Where did your plethora of media experiences come from?
Gigi Ouf: My first taste of PR was when I interned with Faith Wheeler & Co. in San Francisco. Faith is an incredibly brilliant businesswoman who has developed several restaurant companies and partners with a lot of luxury brands. My second internship was with Ruby Press in Berkeley. The founder, Melissa Davis, was the fashion editor at Harper's Bazaar, Mademoiselle and a Contributing Editor at Lucky Magazine.
While honing down her skills in the industry as an intern in the PR realm, Gigi has been able to strategize her own personal endeavor. As author and designer of Gigi Ouf The Blog, Gigi has capsuled wardrobe styling, fashion fun and lifestyle tips. Which ultimately lead her in obtaining the opportunity to work alongside publicists at Cross Marketing PR.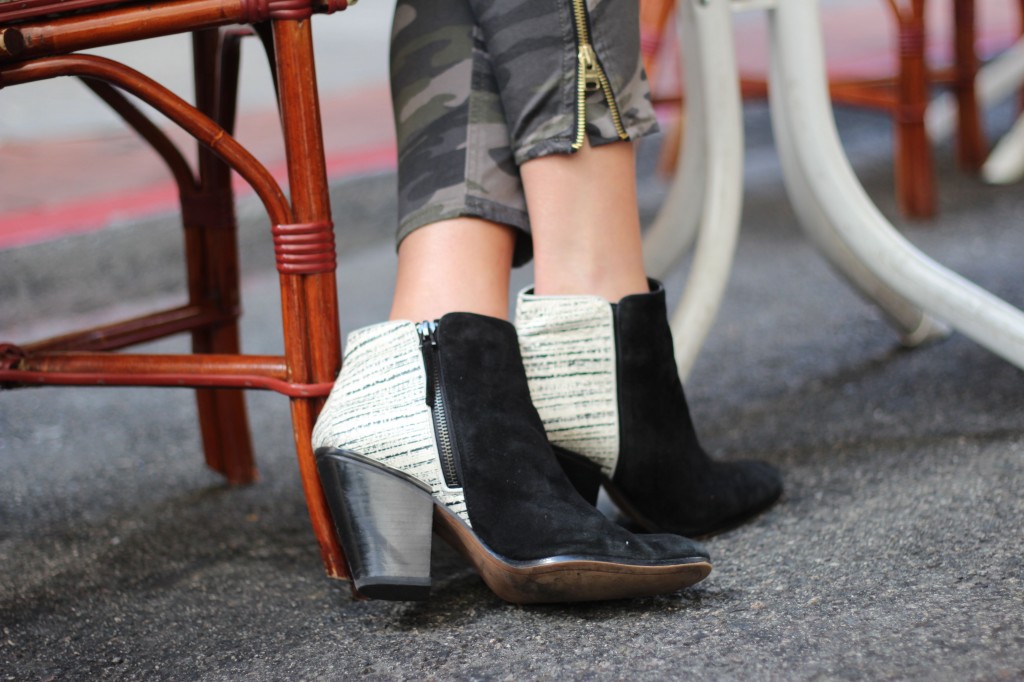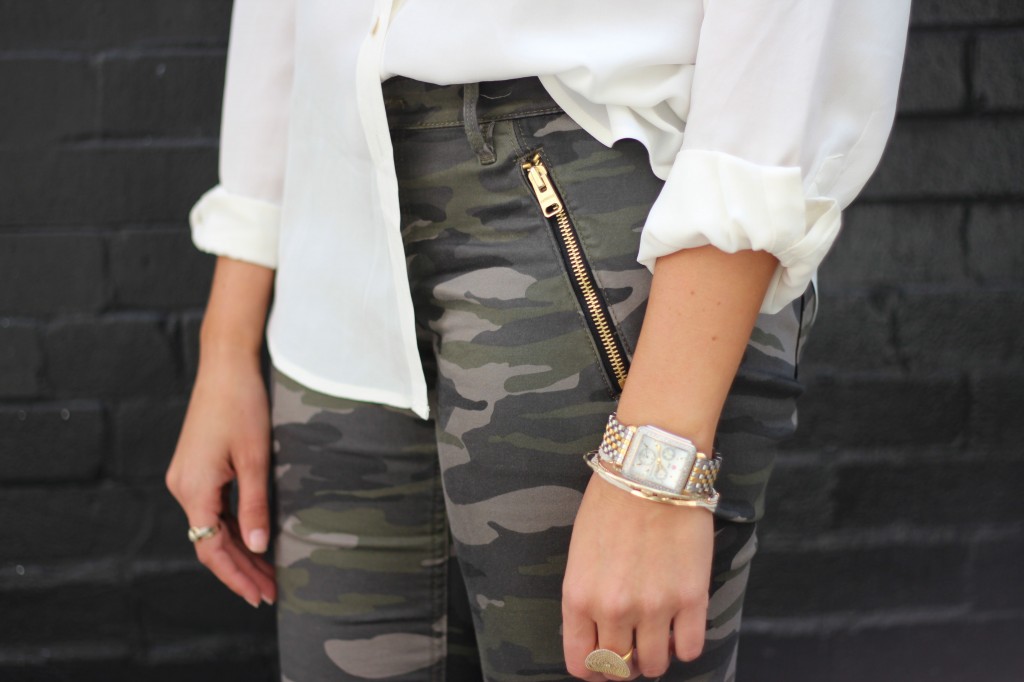 GO:"It was at Cross Marketing PR were I learned how to manage multiple client accounts for brands in the hospitality, lifestyle, design, fashion, beauty and non-profit markets. I established, executed and tracked results for multi-level public relations and marketing campaigns, as well as secured placements in relevant media outlets like C Magazine, Haute Living, San Francisco Chronicle, 7×7 and Refinery29."
JP: What was challenging and or most exciting about working at Cross Marketing PR?
GO: The most exciting aspect of working at Cross Marketing PR was working alongside founder, Claudia Ross, who is a PR maven who balances a thriving company while being a wife, mother and stays ridiculously chic at all times! I worked directly with CEOs of multimillion-dollar companies, conducting weekly agenda meetings, which can be intimidating and challenging and exciting all at the same time.
JP: How were you able to manage the balance between your internship, personal life and homework, while going to school?
GO: I learned a lot about prioritizing, I mastered the art of making "to do" lists, and always made time for my personal life. As Oscar de la Renta says- "When you rest, you rust."
JP: What was the most valuable attribute you've gained from the Academy of Art?
GO: I've learned from multiple teachers at the Academy as well as from my mentors that you have to ask yourself in both your career and personal life, "Could I have gone one extra step to make it better?" Push your own boundaries and then go one step further. There is always room to improve and be better than the person next to you. 
The Fashion Show and Production class at the Academy of Art was where Gigi got a little taste of what its like to manage a professional production. Assigned as the shows publicist for the 2012 Fall Tart Fashion Show, Gigi and her classmates successfully showcased the collection in true Academy of Art University form.
GO: "It was rewarding in the end to see bloggers, teachers and even Gladys Perint Palmer, sitting front row enjoying the finished product. Going through this production process proved to me that when you push yourself and question whether or not you've done your ultimate best, your hard work is only apparent through an amazing outcome!"
JP: Who do you most admire for their style and persona?
GO: Erika Bearman, Senior Vice President of global communications at Oscar de la Renta. I read that at age 23, she found herself traveling to Milan several times a year to conduct PR for fashion shows. Bearman explained that she was definitely given a job that she was not qualified for, which she explained was actually a fantastic way to learn. I admire her aspiration, boldness, and unparalleled fashion sense.
Gigi has found that, in following Erika's career motives, she too can be eager, confident and passionate. She agrees that whatever job is given, there needs to be that driving desire to work hard. Your actions are noted when a client is satisfied, thus proving they made the right decision in hiring you.
JP: What is the best advice you would give to someone who is in the pursuit of wanting to work in the Fashion Industry?
GO: I would echo the advice I read from Erika Bearman, who emphasized the importance of possessing persistence and determination when pursuing a career in the fashion industry. 
"You have to have a hunger… take what you want and never say 'this is the wrong time' when an opportunity arises. Success in such a materialistic, superficial industry, it is really about [possessing] an inner strength. Something every individual should possess upon entering the cutthroat world of professionalism."
Interview conducted and written by: Jazelle Prado