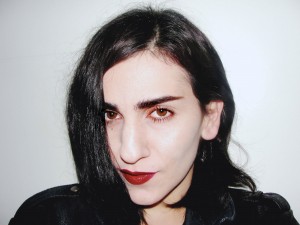 There are many people that require dedicated effort to hone their talents. This commonality reigns true for so many, and while it doesn't lessen their talents, it demonstrates the amount of hard work that is needed to perfect their gifts. While hard work is always an important component of success, a lucky few possess innate talent that sets them ahead of the crowd.
Ghazaleh Khalifeh, MFA Textile Design, is among this distinguished group of individuals who was born with the gift to create. Having a line of family members involved in design, it was inevitable that she be involved in it herself in some way.
Ghazaleh is currently living the dream—in 2008 she was the recipient of the prestigious Geoffrey Beene $25,000 scholarship award from the CFDA, and in 2010 she showed her designs at the May Graduation Fashion Show right here at Academy of Art University. Even with her assorted accolades, Ghazaleh will be the first to express her limitless humility and make known that she has worked at great lengths to reach this point.
I sat down with Ghazaleh to hear more about her inspirations and aspirations. It's clear that the honors and success she has had thus far are just the beginning for Ghazaleh!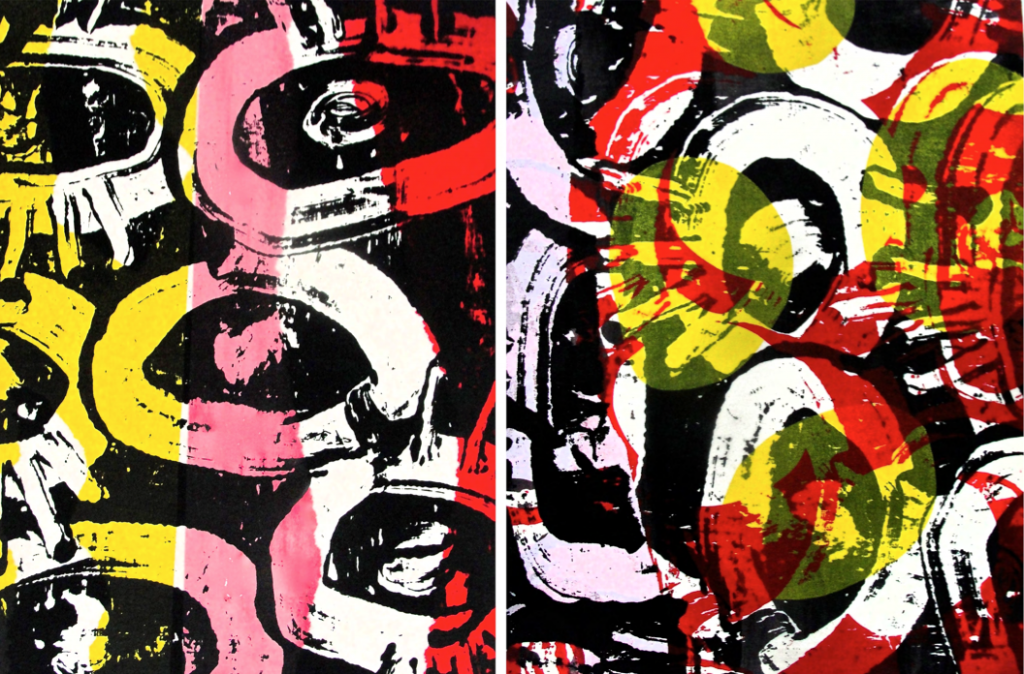 Alexa Palacios: Tell us a little bit about your experience in design.
Ghazaleh Khalifeh: In 2010 I got my Bachelor of Fine Arts in fashion design from the Academy of Art University. In 2008/2009 I studied at L'École de la Chambre Syndicale de la Couture Parisienne in Paris, France, through a French Exchange scholarship. In 2010 I did an internship at Diane Von Furstenberg in New York. In 2012, I began my pursuit towards a Master of Fine Arts degree in textile design, and I am currently halfway through the program.
AP: Knowing that you have numerous designers in your family, how did their designs and experiences influence you in your designs? Was it as if you were born into the design world?
GK: For many generations stemming back to Iran, many women in my family have been altering, constructing ,and designing made-to-measure garments. I have been surrounded since birth by industrial sewing machines, bolts of fabric, and even the cast-iron tools of my ancestors. I've been amidst the rawness of garment construction from its purest stage, which has always thrilled and grounded me immensely.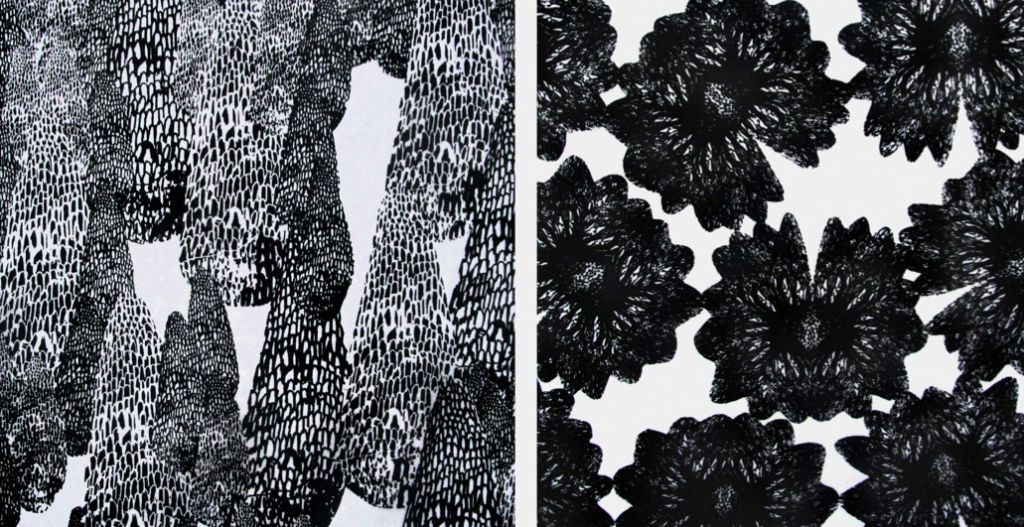 AP: 2008-2010 were very exciting and accomplishing years in your already soaring career. What were those experiences like – winning the Geoffrey Beene scholarship, studying in Paris and showing in the graduate fashion show? In what ways have those experiences impacted your career thus far? 
GK: Being the recipient of recognition of industry professionals such as the CFDA has been an honor for which I am so grateful. I am also thankful for the support I have received from many people in my life, particularly my parents and the fashion department at the Academy of Art University. I never thought that I would be sent to live in cities like New York and Paris, and I'm so glad that I had those opportunities because I discovered new places and relationships that I still maintain and hope to have for the rest of my career. When I look back at those years, memories  are all tangled together. From glamorous to surreal, from hard work and payoff to struggle, from it all I learned life lessons that I can still tap into as I move forward with my life.
AP: Your textile work is highly expressive and your inspiration seems extremely varied, as not one design is identical to another. What would you say is one constant source of inspiration for all of your designs?
GK: While the variables in my work have been different techniques that I have been studying, as well as different levels of growth and evolution, a constant source I pull from is my intensely raw and sensuous relationship with life.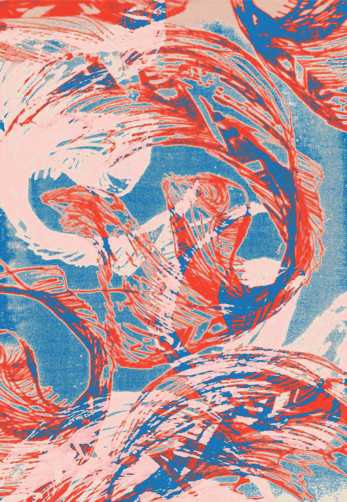 AP: Can you tell me a little about your experience as a graduate student at Academy of Art University? How are you preparing yourself for the end of your academic career? 
GK: My time as a graduate student has led me to the most focused and grounding years of my educational career. I've returned to academia with a thirst that makes it impossible to take this opportunity for granted. With everyday that has passed I have further attempted to be as present as possible and take advantage of my time with so many professors who impart impactful guidance and wisdom.
AP: What are your short-term goals for after you graduate, and what long-term goals do you have for yourself and your already successful career? 
GK: In the past I would have listed several specifics in response to a question about my future. And while I value and somewhat maintain specifics that have refined and sharpened my goals, I have come to value taking one day at a time try to exist in a time without any said-declarations. Just as the past is where it belongs, so is the future.
AP: What are some words of advice, inspiration and wisdom you can impart on Academy students looking to find similar success in their respective careers in Fashion? What do you think you discovered within yourself that has propelled you this far? 
GK: Among the elements within that have propelled me to this point, there's a certain type of atmosphere that I've always sensed within and aimed to express. It feels like some sort of winged creature that I cannot yet fully capture for more than fleeting moment, if ever. But whether I ever do or not, I sense that this somewhat frustrating pursuit is in itself, a treasure. Build your dreams from the inside out.
Written by Alexa Palacios
@IDressThereforeIam
http://idressthereforeiamla.com