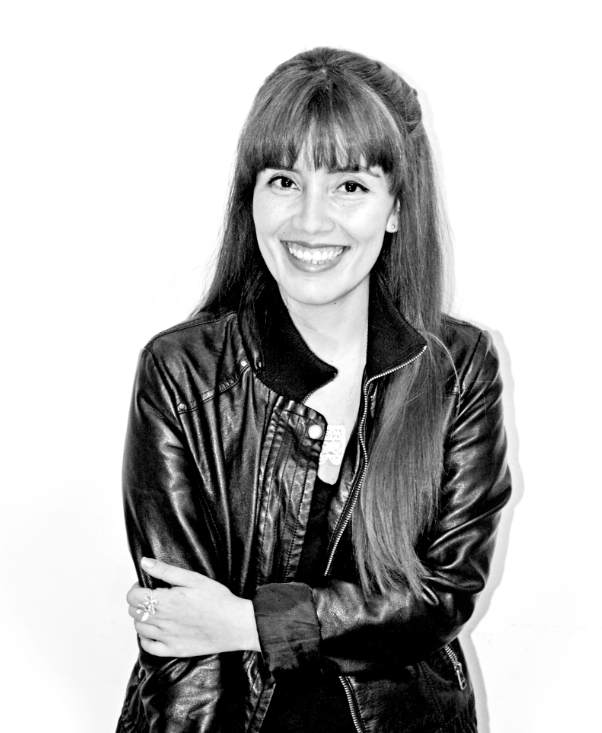 Diana Garcia, MFA Jewelry Design 2016, was selected as a Juror's Choice for the 2014 Lewton-Brain Foldform Competition. The competition is hosted annually by the Center for Metal Arts and recognizes excellence in the the art of foldforming. Foldforming is a technique used in metal working where the metal is folded and unfolded to give it a three dimensional form. Diana's entry impressed the judges at the Lewton-Brain Foldform Competition and her work at  Academy of Art University continues to show what a gifted jewelry designer she is.
This Columbian native was not always headed on a path towards jewelry design. Before coming to San Francisco, she had an entirely different career before finding her calling in jewelry. Diana took a quick break from managing her brand and preparing her final project to show off some of her work and talk to Fashion School Daily about winning the Juror's Choice award and let us in on where she finds her inspiration.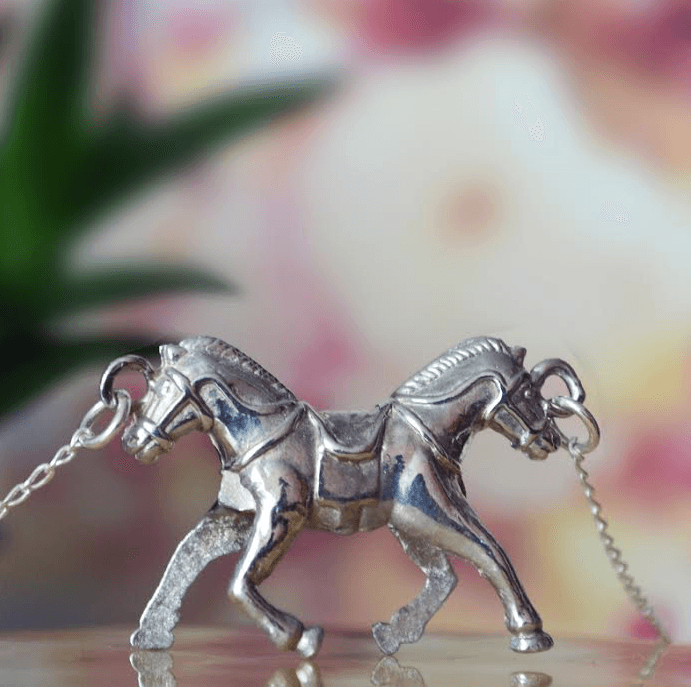 Tess Collins: Why did you decide on Jewelry Design?
Diana Garcia: Jewelry has always had a special place in my universe. I remember sneaking in my mom's and aunt's rooms to see all of their jewelry and try it on. Ever since I was a child I liked to create my own accessories. In 2011, I was working in PR and advertising and was very stressed out. During this time I started to study jewelry on the weekends as a hobby. It was the perfect escape for all of my stress. During this time  I realized that it was not just my hobby, it was my passion. I have never felt this passion before, so I decided to take a chance on Jewelry Design. I quit my job and started working towards my dream. I moved in 2013 to San Francisco to start my career at  Academy of Art University. For me, jewelry design is the perfect way to express the deep, unconditional love that I have for design, sculpture, fashion and jewelry. Every piece of jewelry has the power to transform an outfit and to tell a story.
TC: Where do you get your inspiration?

DG: Everywhere! I get my inspiration from art, runway trends, places I want to travel, other cultures, the nostalgia of past times, and people that I admire. I am hugely influenced by my Colombian roots, and my childhood memories. I try to capture all that I see that inspires me in my sketchbook.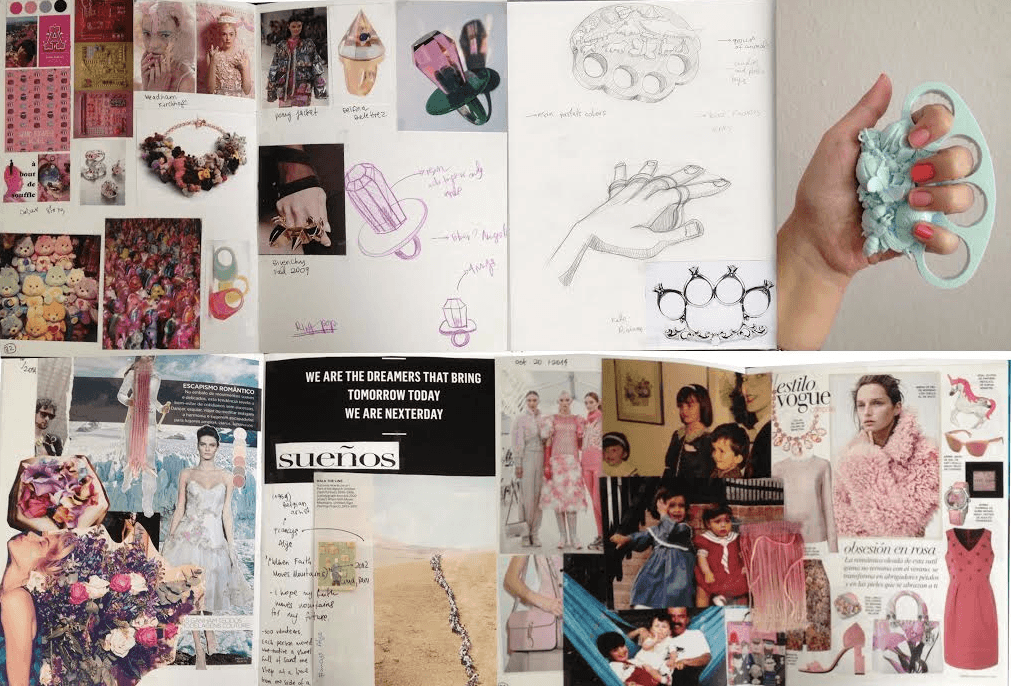 TC: Can you tell me about your design process, from your execution to the final product?
DG: My design process starts with finding my inspiration, and then sketching. Next, I move to the workshop and start experimenting with a lot of materials, like metal or mixed media. I spend a lot of time finishing. Most people don't know but making jewelry requires a lot of patience. It is really time consuming. In my process, everything is handmade.
TC: What is your typical day like?
DG: It depends! Work never stops, or if it does for some reason, I keep busy trying new techniques or learning more about new materials. Usually every day is different. I have to focus on two aspects, one is school and the development of my final project and the other is my small business. I try to start really early so I have all day to solve problems. Sometimes combining them is crazy. There are days when I'm at the workshop soldering, sawing, forging, finishing my pieces while I'm also receiving emails or calls about sales and inventory. A small business is difficult and exciting because all the responsibilities fall in you. I try to make time for everything during day.
TC: What is the best piece of advice you've gotten from someone at the Academy?
DG: The best piece of advice was from my instructor, Gordon Silveria. He said "follow your instincts, don't change to please someone else." School is the time to discover who you are and where you want to go with your career. It is the time for experimenting, to learn and make mistakes. Not to please.
TC: What is the most difficult thing about jewelry design?
DG: Design is always challenging, because when you have an idea you want the execution to be perfect. However, because everything is handmade not everything can be controlled. Every day is a learning process.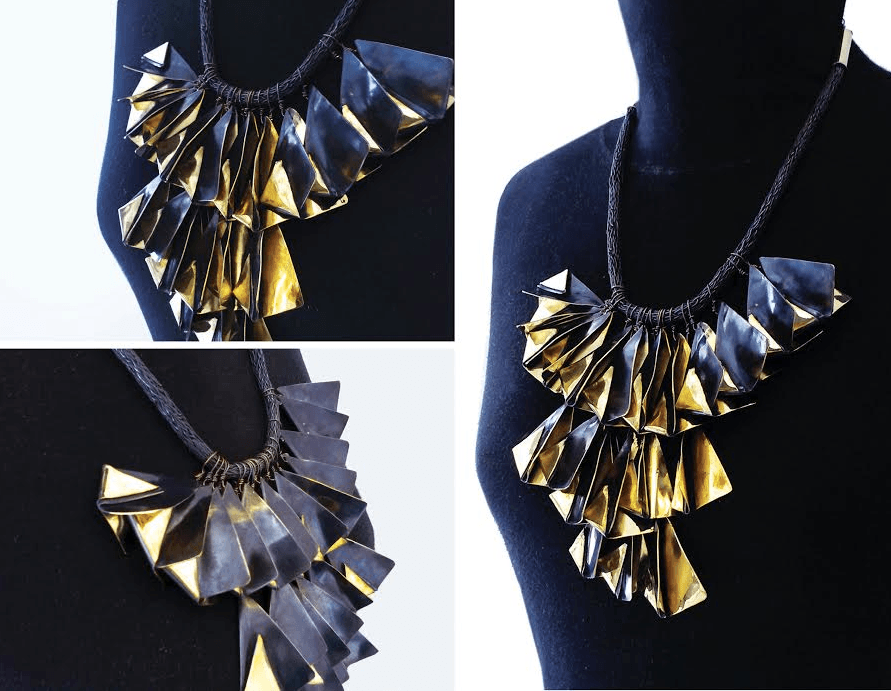 TC: How were you selected for the Jurors Choice of the 2014 Lewton-Brain Foldform Competition?
DG: I remember I was at the airport in the departure lounge and that was where I read about the Lewton-Brain Foldform Competition. The timing was perfect! A week before I had finished my necklace "Paper Planes." I decided I wanted to enter the competition, and I submitted "Paper Planes." Two months later, I received an email telling me that my work was selected for the Juror's Choice.
TC: How did you feel when you got the news?
DG: Very happy! It was the first time that I had sent my work to an international competition and I was selected! I shared this privilege with artists who have been doing this a long time so it was a great honor.

TC: What are your plans for after graduation?
DG: My plan after graduation is to continue working on my brand 24/7. I started this in December of 2013. I have been working on it all this year and it has grown so fast! I can't wait to see where is going to be in 2016.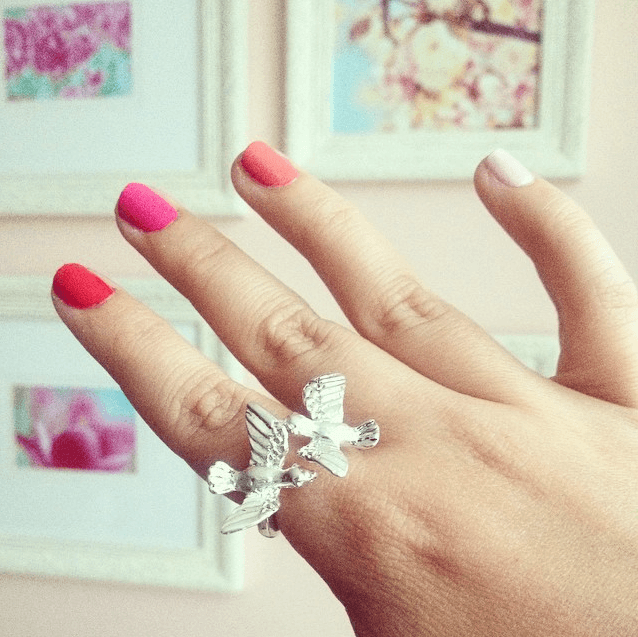 TC: Are your pieces available for purchase?

DG: Yes! Some of my pieces are available for purchase in Colombia and Europe trough online stockists LookHunters and ChicPlace. I hope soon they will be available in the United States.
TC: What advice would give to someone looking to get into jewelry?
DG: The best advice that I can give someone is to work hard. Jewelry, as any other discipline, needs time and lots of patience; Rome wasn't built in one day. A lot of inconveniences will come along the way, but in the end it is important to continue despite any doubts or failures. Lessons are learned every day.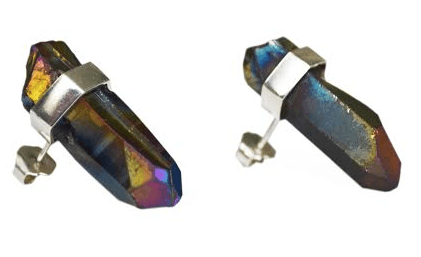 From PR and advertising to award winning jewelry designer, she has already made a name for herself in a very short amount of time. Diana Garcia is an up and coming designer to watch and her unique pieces will stand the test of time.
By Tess Collins, MFA Fashion Journalism