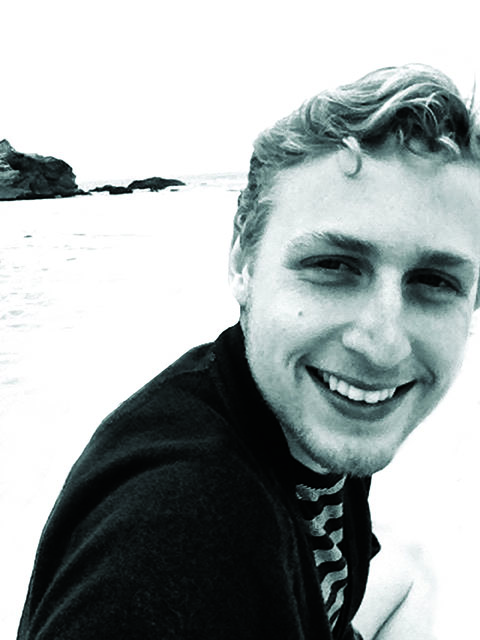 Originally from Catawba Island, Ohio, Daniel Leidheiser moved to San Francisco to earn his BFA in Textile Design. Daniel's rebellious designs and natural talent caught the attention of Senior Director of Fashion Keanan Duffty, who was Daniel's instructor in a product development class. Seizing an opportunity offered to him by Keanan, Daniel created designs for the Pop Up SHOP, customizing merchandise generously provided by UNIQLO. In today's spotlight, we interviewed Daniel about his inspiration, style motto, and his collaborations with San Francisco gym STUDIOMIX and fashion illustrator Devin Daniel.
Doreen Du: What made you decide to come study at Academy of Art University?
Daniel Leidheiser: I originally came out to the West Coast to visit a family member that had just received a high-ranking position at Stanford University. Upon visiting and testing out the local culture and FOOD… I just couldn't leave it.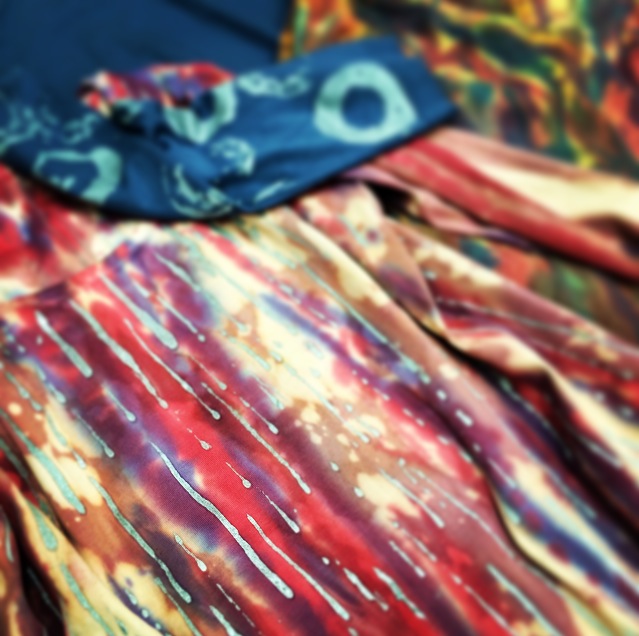 DD: How did you work with and customize the merchandise for the Pop Up SHOP that was provided by UNIQLO?
DL: There weren't any limitations set from the beginning. I bleached, dyed, striped and heat pressed eat piece by hand. I was a little bit of a rebel. Doing everything with every material my directors told me NOT to do really drove the project even further. The results were fantastic.
DD: Now that you've seen the Pop Up SHOP come together, what are your thoughts on how it turned out?
DL: I thought the Pop Up SHOP turned out great! The merchandising kept the customers engaged with the product, which was awesome. I liked that there was a variety of product opposed to just a few pieces. I loved working with the UNIQLO product. It was blank canvas and you just couldn't miss a beat with the comfort of their casual wear.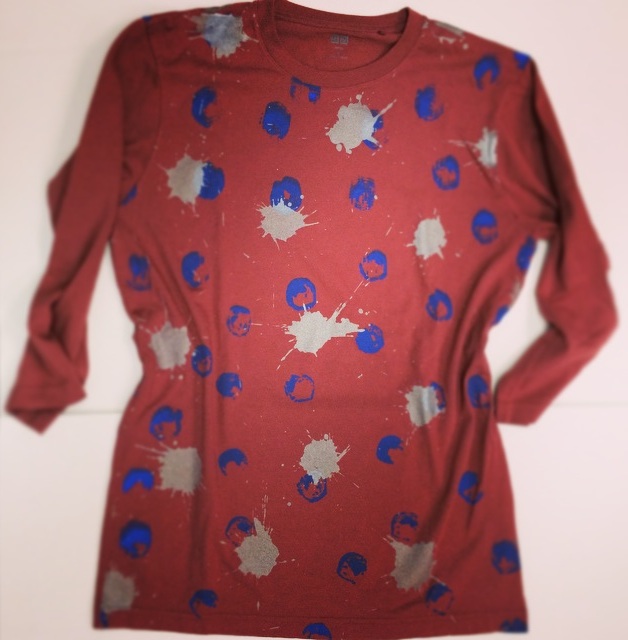 DD: What kind of customer do you envision wearing your customized garments?
DL: Ultimately someone who isn't afraid to take a risk wearing an abstract print. We all have some kind of unique style confidence inside, it's all about how you express it.
DD: Have you done any other interesting collaborations with SF brands lately?
DL: I collaborated with a San Francisco start-up, STUDIOMIX, a 30,000 square foot health club located in the heart of the city. I recycled their old materials including latex, acrylic paints and worn yoga mats, resulting in contemporary pieces of artwork for their space. It was a great experience working with such a large, brand new company in the city. I created a collection of pieces designed specifically around their aesthetic and brand identity. Each piece placed in various spots in their phenomenal urban space. I also donated two pieces of my work for their two-year-and-growing anniversary party, which were auctioned off alongside their corporate partnership donations. There was a photo booth set up at the event and the couple that won took some awesome shots with the pair of textile prints!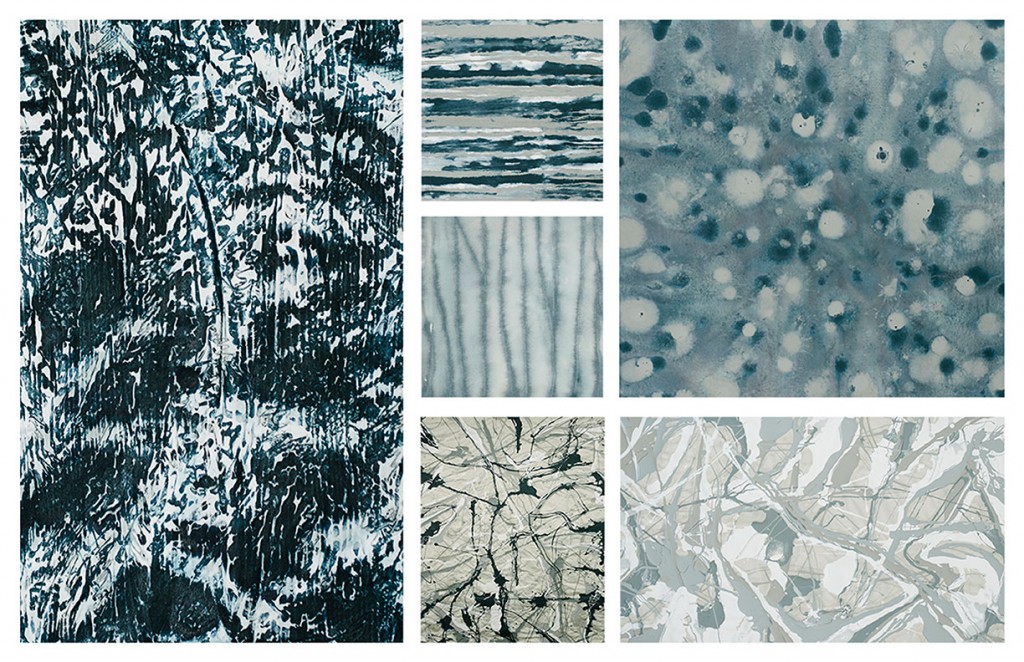 I also collaborated with a New Orleans native Fashion Illustrator, Devin Daniel. We created a line of lightweight scarves designed around the old southern New Orleans style, but introduced a modern twist by utilizing digital prints on sheer fabric. The label, Lourde&Krewe is sold in small boutiques in the French Quarter of New Orleans and has been developing more each and every month.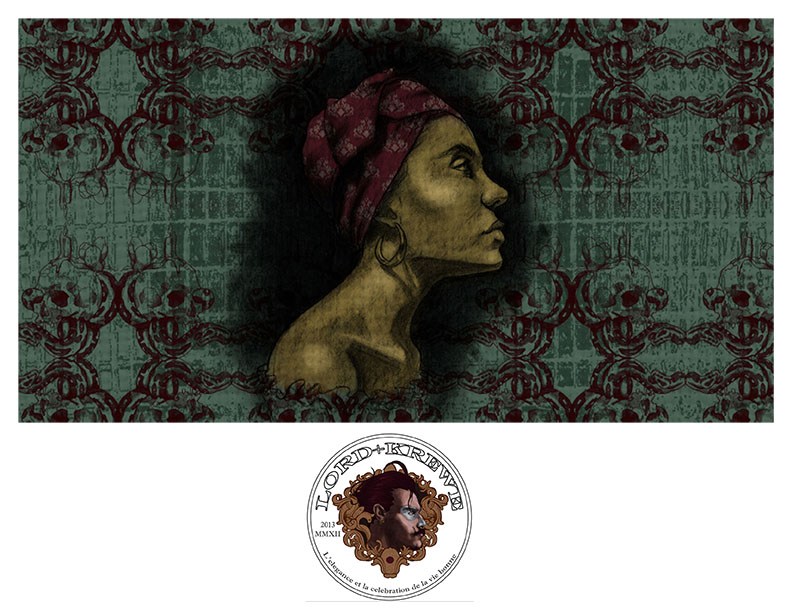 DD: How has going to school at AAU affected you as an artist?
DL: The amount of people and diversity I was thrown into was so profound to my education. You kind of think you know it all until you get that one instructor or you make best friends with that one crazy person that changes your whole outlook on so many aspects of your life. It's invigorating.
To see Daniel's custom textiles as well as other fabulous garments and accessories by School of Fashion students and alumni, stop by the Pop Up SHOP at 625 Polk!
For more Student Spotlights, click here.
Written by Doreen Du.