Christmas is literally 24 hrs away and, for all you fans or residents of the East Bay, this is the perfect gift that will truly keep on giving.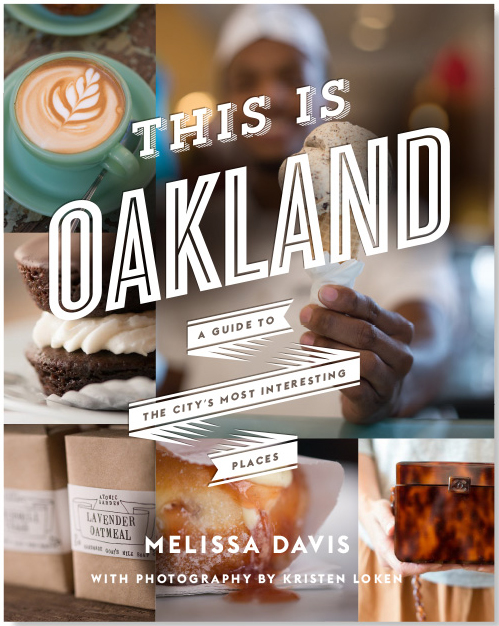 Cover image for travel guide book "This is Oakland: A Guide to the City's Most Interesting Places". Image courtesy of Ruby Press.
Melissa Davis, the PR maven behind Ruby Press and Oakland resident, has spent the last nine months, along with photographer Kristen Loken, working on photo-driven travel guide book, "This is Oakland: A Guide to the City's Most Interesting Places", which highlights the fabulous shops, restaurants and different neighborhoods that are just over the Bay Bridge.
The book is testament to this vibrant city and the independent businesses featured. Melissa and Kristen are hoping to self-publish the work next April, and have set up a Kickstarter campaign to help them raise the funds needed to get "This is Oakland…" printed. Contributing any amount to this campaign not only supports the Easy Bay businesses celebrated in the book, but you get awesome rewards for backing the project including a copy of the book itself and select goodies from the different Oakland organizations featured.
Donations will be accepted until December 27th (you can back the project with as a little as a dollar!) so, really, isn't this kind of a win win? (Nevermind the whole giving season thing going on right now!)
Click here to learn more about "This is Oakland" from Melissa herself, and to contribute to the campaign. You can also like the project on Facebook!