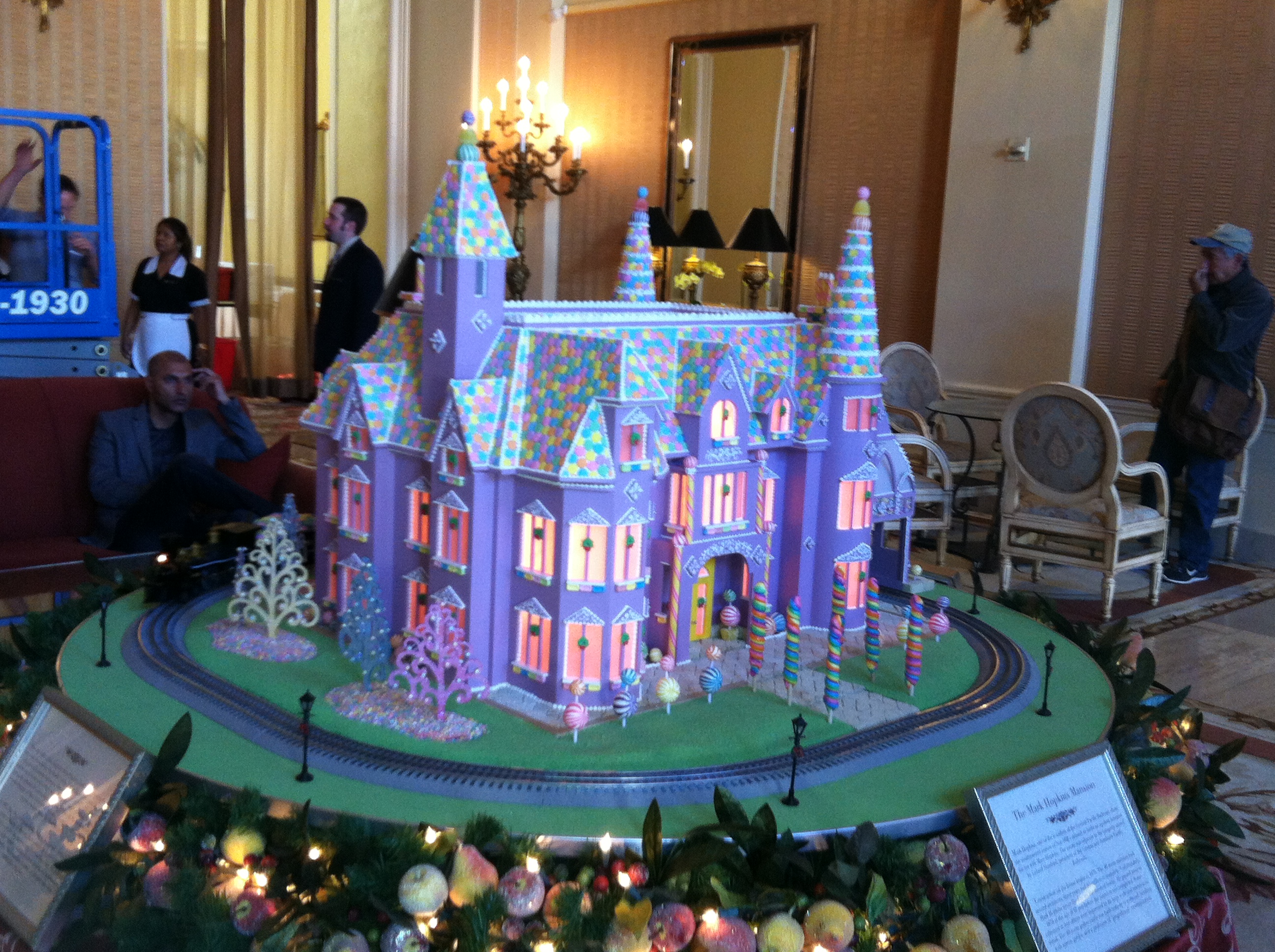 Mark Hopkins Hotel 2013 Holiday Installation, designed by School of Fashion Visual Merchandising students. Image courtesy of Martin Zanfardino.
Good morning, fashion students. We're guessing you'll be checking out our "Monday Morning Photo" a little bit later today, hopefully sleeping in and enjoying the start of well-deserved break and holiday week!
Today's photo takes us to the North Pole (ok, the top of Nob Hill) where School of Fashion Visual Merchandising students have designed and built a model of the original Mark Hopkins mansion, currently on display in the lobby of San Francisco's iconic InterContinental Mark Hopkins Hotel.
[justified_image_grid row_height=300 height_deviation=50 ids="27405,27404,27407,27406″]

Engineered and built entirely from candy and gingerbread, the installation features a working steam engine train, a nod to Mark Hopkins as one of the four great railroad barons, and the scale model is a candy coated representation of the 40 room mansion that took multiple architects, three years and $3-million to complete (in 1878!)
The original mansion was destroyed in 1906 during the San Francisco Earthquake, but you can still see the School of Fashion's student rendition, on display until New Year's Day!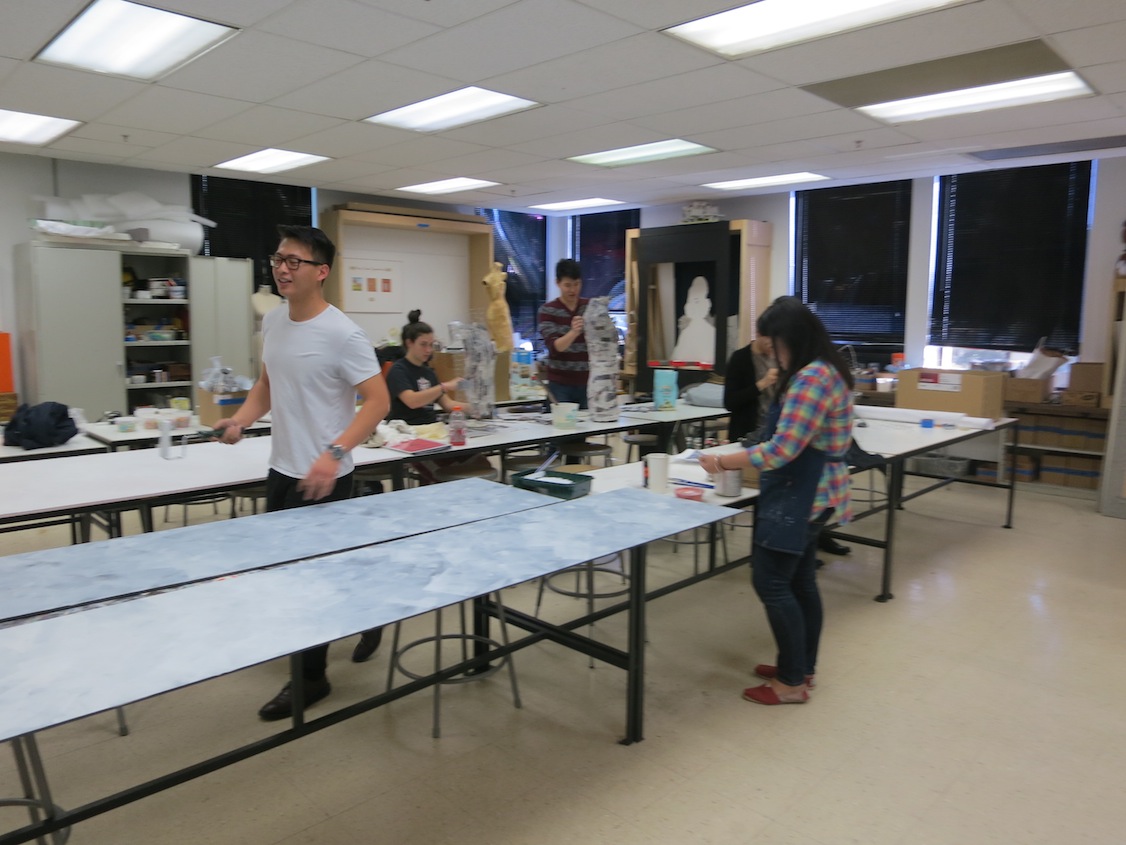 Visual Merchandising students at work on the Mark Hopkins Hotel display. Image courtesy of Martin Zanfardino.
Congratulations to the following Visual Merchandising students and faculty on this year's Intercontinental Mark Hopkins Hotel display:
Students: Lyra Yoe, Clara Sun, Ariana Lum, Medea Long, Yu-Hsuan Liu, Meng-Ru Lee, Simon Huang, Jessica Grimes, Daniel Jung, and Alec Chen
Alumni: Gina Chou
Instructor: Martin Zanfardino
Art Director: Alec Chen
all images courtesy of Martin Zanfardino