Strong women. That's the inspiration behind B.F.A. fashion design student Ana Karen Juarez Ibarra's senior thesis "In Between." And she should know; she's one of them. The design student earned her bachelor's degree in marketing and a master's in advertising, before moving onto her third degree in fashion design. "I got married, but I didn't want to be a housewife. My parents didn't raise me that way," she said.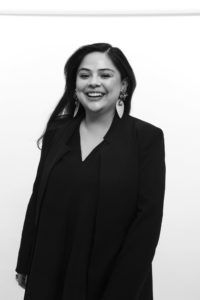 "This collection is influenced by the strong women that molded me while growing up: my mother, my grandmother and Frida Kahlo," Juarez Ibarra said. The rebirth of Frida Kahlo in the work of Barcelona artist Antoni Gaudi served as the primary form of inspiration. Coming off the heels of the year of #MeToo, Juarez Ibarra's collection highlights the power of females and the importance of their voices being heard.
"My clothes are for a woman who is true to herself, confident, forgiving and loving, that breaks the stereotypes, not a feminist but a revolutionary woman, with a positive state of mind in the most difficult situations," said Juarez Ibarra.
"In Between" is also inspired by large-scale flowers. The silhouettes are voluminous and sculpted, resembling big petals that move in different directions. Mossy greens, light grays, rich purple, and scarlet hues form the color palette. The colorful garments may look as delicate and beautiful as a flower, but they're structured and strong, a metaphor for the beauty and strength of women.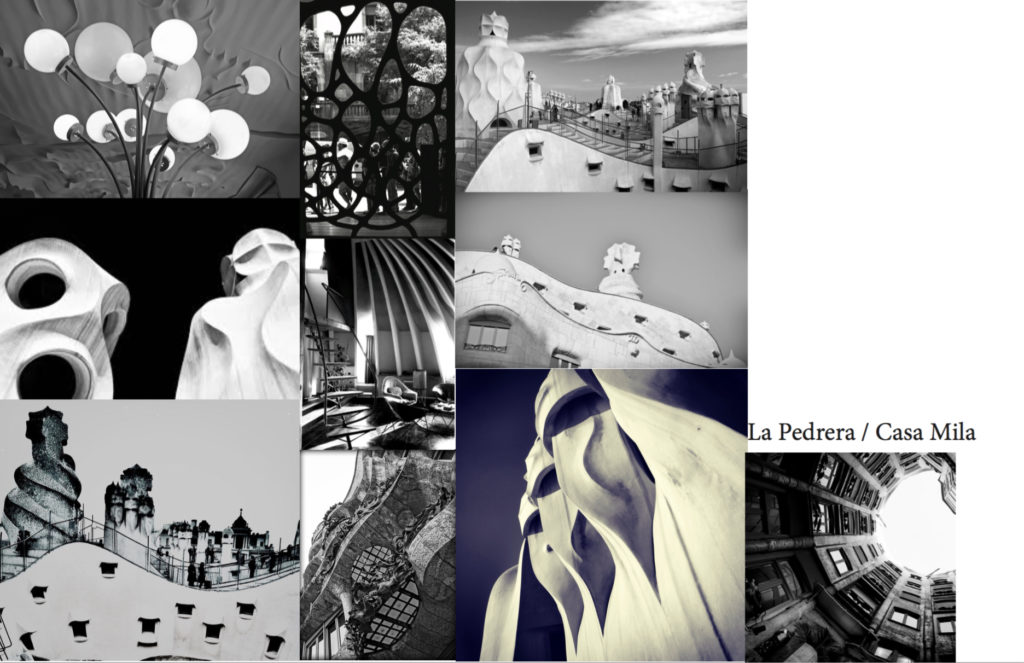 Growing up in the small town of Tulancingo, Mexico, Juarez Ibarra wasn't exposed to the arts until a much later age. Emphasis was placed on math, science, and economics, stifling her creative streak. Studying fashion design and completing her collection is where she was finally able to feed her creativity and allow it to burgeon.
Words by Adriana Georgiades, MA Fashion Journalism