On Sunday morning, Bennett (my fellow adventurer) and I set out to find the Union Design Festival. After an interesting stroll down Market Street, we arrived in Hayes Valley to find an array of white tents occupied by 130 local designers who set up shop for the day around Hayes Valley Park. From a robot cupboard to a cheese grater necklace, they have everything you need when it comes to offbeat items. The bi-annual festival won't come around again until next year but it will definitely be worth the wait.
Here are some goods that I found: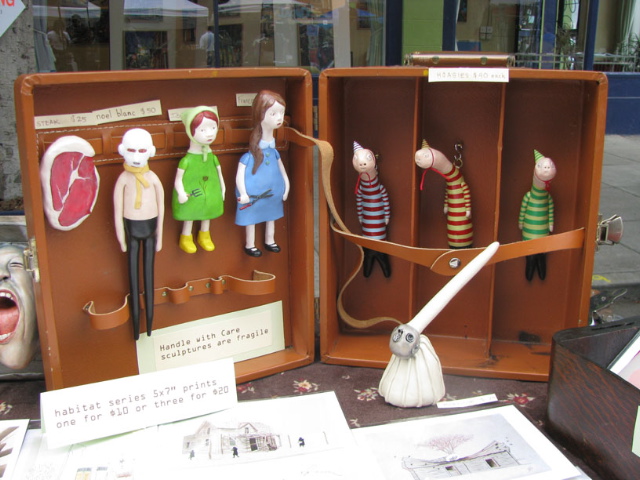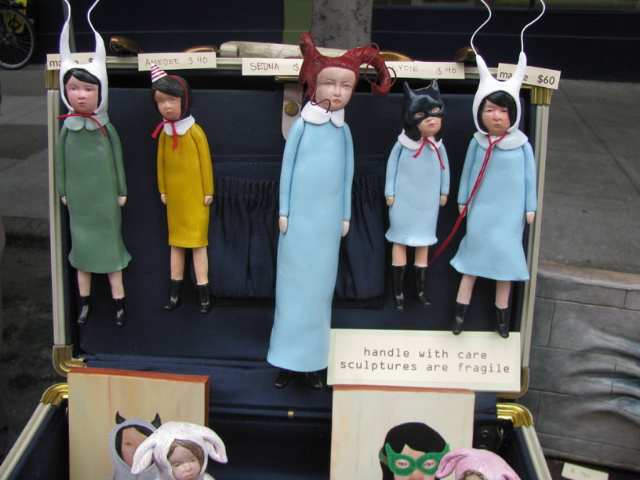 Doubleparlour's sculptures designed by Ernesto and Cassandra Velasco. These are definitely not the kind of children I would like to babysit.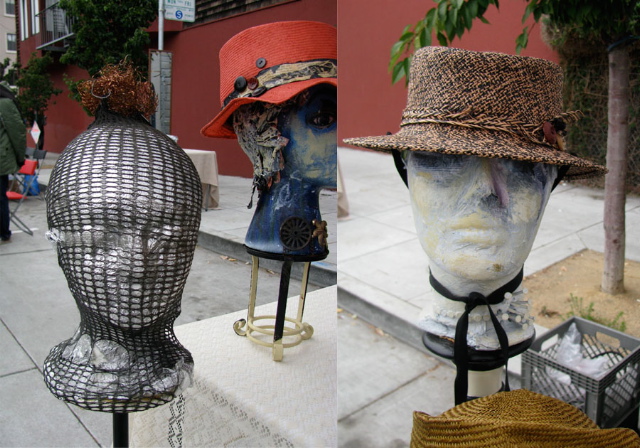 O' Lover Hats with milliner Elwyn Crawford: She started decorating the mannequin heads before she realized how fabulous they would look if they were wearing some killer hats. Each hat is handmade and one-of-a-kind. Want to make your own hat? She teaches workshops a few times a month.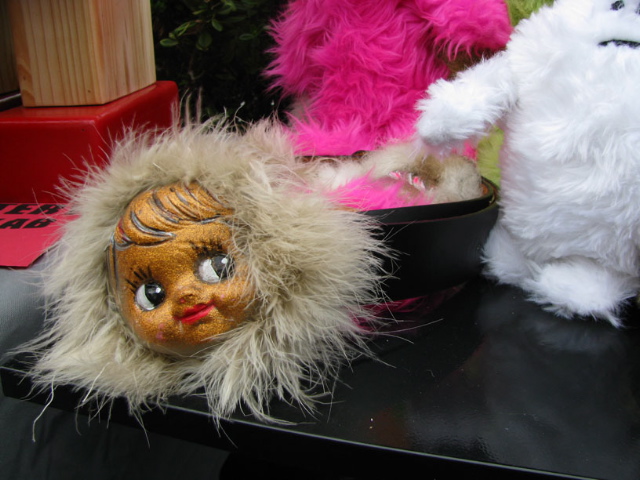 Just in case you've been on the search for an extremely creepy/awesome doll head belt buckle, Feral Artery has now solved all your problems. Buy as many as you'd like, then store them in an awesome robot cupboard. (they make robot speakers too):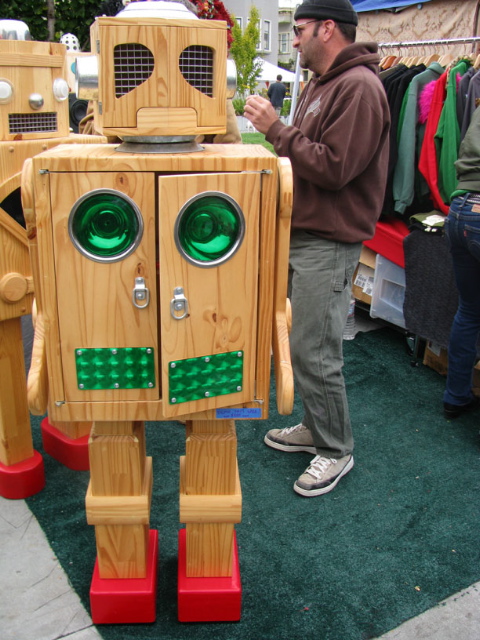 Kucoon Jewelry is pretty much what you would wear if you lived in an enchanted mysterious forest. The pieces are covered in crystals, fur, and outrageously large feathers. Sheila Brogle, the companies jewelry designer, creates pieces for the girl who wants to add a little bit of "magic in her world":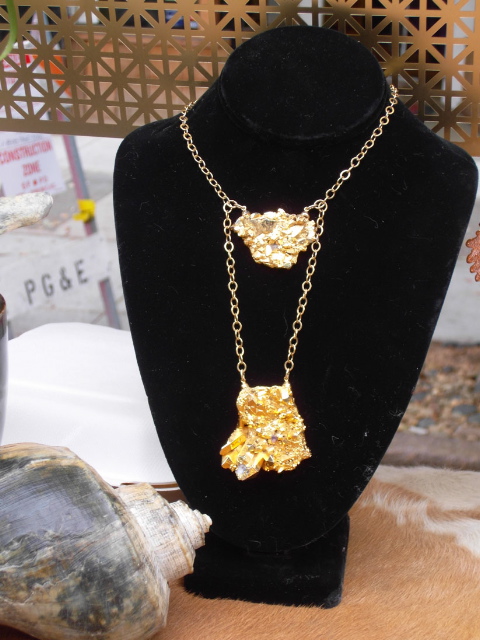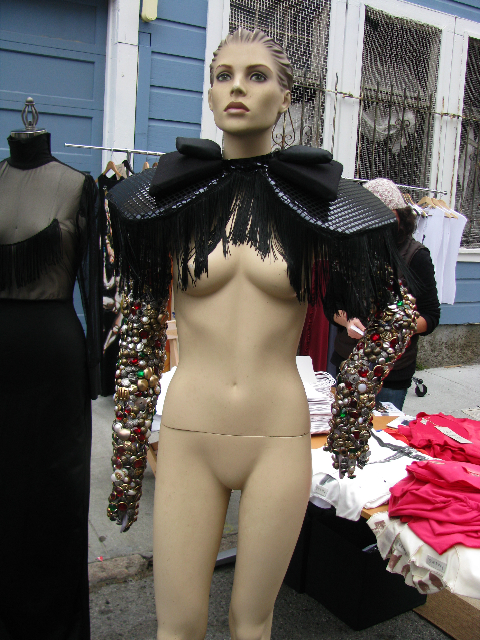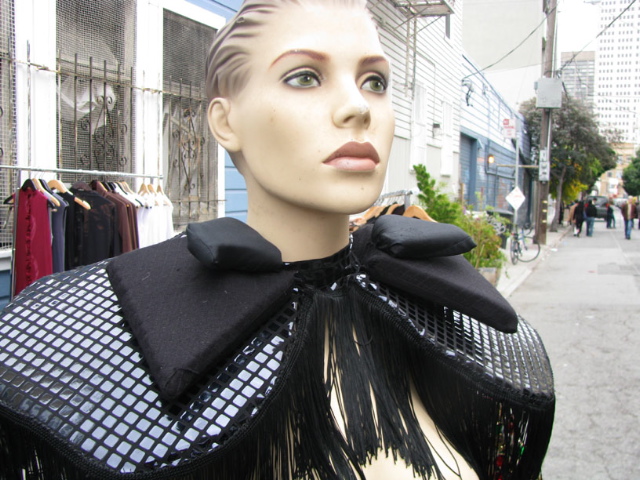 I loved the pieces in the pictures above, but for the life of me, I couldn't figure out who the designer is.
Written by: Cortney Clift