Size inclusivity in recent years has been a major fashion show trend. Last year, it's estimated that 27 "plus-size" models strutted down the runway. Representation and size diversity is a significant improvement for an industry that has typically left out women who wear extended sizes. Brands including Michael Kors, Christian Siriano, Tome, Chromat, Tracy Reese and Prabal Gurung all drew praise for casting models such as Ashley Graham and Georgia Pratt in their shows. But only a few of these names are truly deserving of this honor.
When it comes to purchasing clothing from these praised brands, the 67 percent of American women who are larger than a size 14 are left disappointed when they realize these retailers only offer up to a size 16. Seeing representation on the runway is a huge step forward; however, many of those designers have yet to implement larger sizes into their brands and onto their shelves. When browsing through Christian Siriano, Prabal Gurung and Tracy Reese's online shops recently, sizes only went up to size 16, while other brands such as Chromat and Tome didn't offer anything larger than a size 12.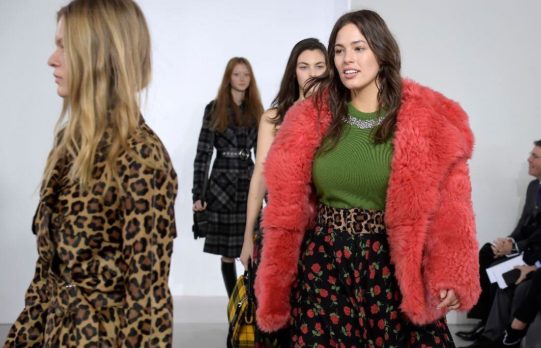 The reality is that many designers never learned how to dress different body types other than a sample size 2. Patterns cut at a sample size must be altered in numerous ways to properly fit sizes larger than 12, not to mention the price increase of the need for more fabric. Unfortunately, not everyone understands how to make these adjustments, and at the same time no two bodies at a size 20 are consistent in measurements and proportions.
As a result, there are a limited variety of tasteful garments in extended sizes that women are attracted to purchase. In turn, retailers see the lack in sales and then refuse to continue to carry those sizes, and the cycle continues.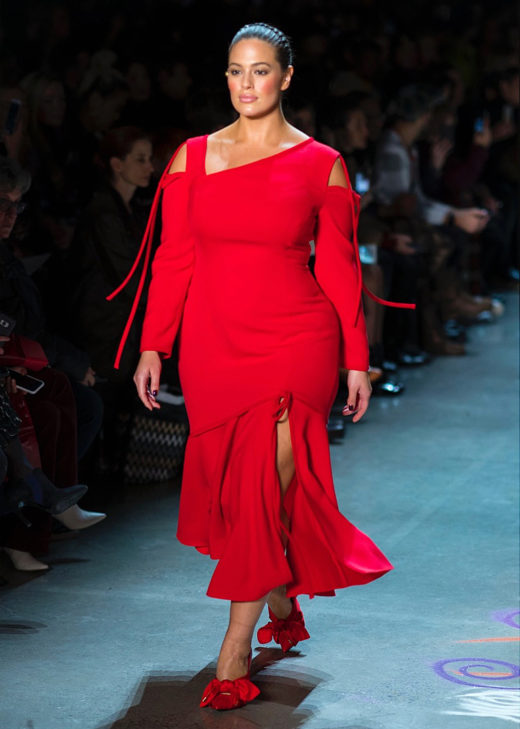 However, there has been improvement in the last year. Christian Siriano and Prabal Gurung created collections in collaboration with retailer Lane Bryant and saw major success. Siriano told Yahoo! Lifestyle that "sales have doubled, tripled, for sizes over 12." His line at Lane Bryant sold out instantly. In addition, Tracy Reese teamed up with e-commerce brand Gwynnie Bee to produce garments up to size 32 and received a positive response.
It shows that these designers can design in larger sizes. Yet, the question remains: Why haven't they extended their own lines to fit all sizes? If we want to talk seriously about inclusivity, designers shouldn't treat it like something they can just do one time to cross it off their "to-do" list.
The only one out of these designers to make the biggest stride in practicing size inclusivity, or offer an extended size range, under their own brand is Michael Kors. His sizes extend to a size 24 (3XL), and he has partnered up with retailers such as Nordstrom, Macy's and Dillard's to distribute extended sizes of clothing, not only in-store but online on Amazon, Zappos and Belk. Michael Kors told Huffington Post in an interview that "[his] whole career, [he's] dressed a huge variety of people, because [his] job is to make everyone look great and feel more confident."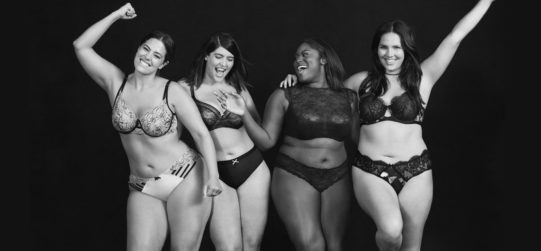 When we see a model who is not a straight size walking the runway for these brands, we expect to see matching sizes in their stores. It becomes misleading and dishonest when the brand doesn't follow through, and even more insulting when they're celebrated for it. It's been such a long time coming for things to change that if designers really want to make a difference, they need to be brave enough to go all the way. Go big or go home – literally.
Words by Gabrielle Velasquez, MA Fashion Journalism