Bored! Bored! Bored!
I've now been sick for a week with bronchitis, chronic sinusitis and a deviated septum. The good news is I get a nose job on insurance.
I've taken to crafting to while away the hours.
Glue gun – check.
Tweezers – check
Swarovski crystal left over from Madonna's music video – check.
Object to bedazzle – check.
I must say I'm quite happy with the results.
My drag queen nativity is taking the prime spot on the mantle this season: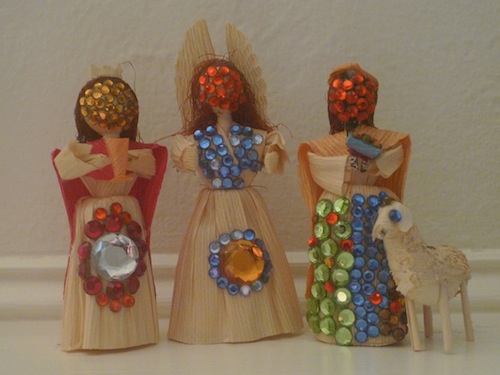 A very happy bedazzling to all. See you in 2011.
Written by: Simon Ungless
Click here to read more of "Simon Says"