Chunkalunk is the technical term for those shoes that have been walking the runways and filling the stores for way too many seasons.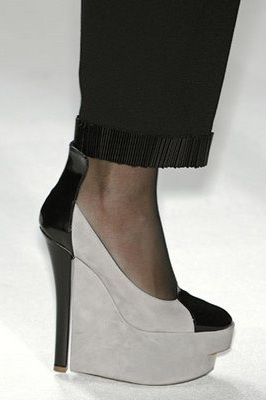 They look like chunks on your feet and make a clunk as you stomp by.
The term was coined by a producer and a stylist while selecting shoes for a New York Fashion Week show. The only thing available was chunky and clunky.
Oh how they yearned for a 'barely there' shoe.
Follow the jump to read more.
We — I mean they — have many technical terms associated with show production. A gordita is not just something you eat. It's a model who will not fit into your show samples even though her agent swears she is "major." (A gordita always has chunkalunks on her feet).
And a fetaloid is a model way too young to be hoofing around NYC alone on her chunkalunks.
The producer and stylist have many other technical show production terms but they cannot be divulged here as we — I mean they — would never be allowed to set foot in New York Fashion Week again.
Anyway, it seems the chunkalunk may soon be a thing of the past — sent back to the '40s, '70s, '80s, '90s, and '00s where they belong (gorditas and fetaloids will no doubt remain for a few more seasons).
With any luck, the "barely there" will replace the chunkalunk.
Marc Jacobs certainly got the shoes right for Louis Vuitton and the "flat as a pancake" sandal at Lanvin is no doubt on the top of every editors list. The raffia tango at Prada is on mine. If only it came in a size 13.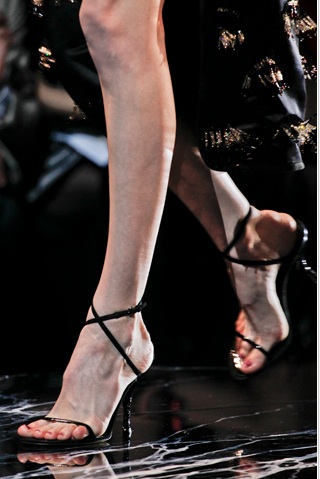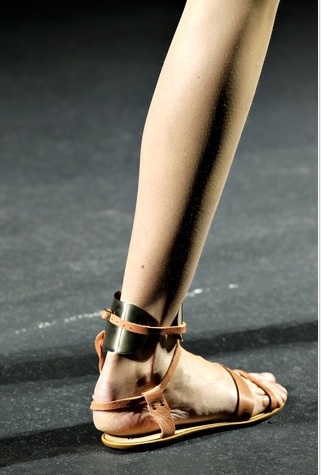 And for the those in doubt of this trend transition, Haider Ackermann has given you the barely there chunkalunk hybrid.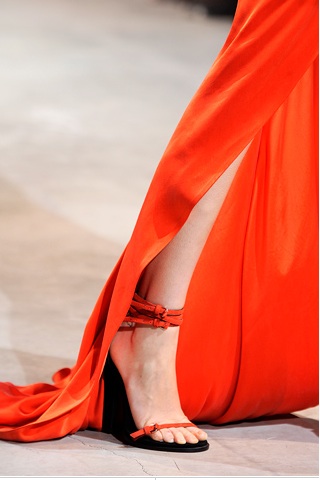 Happy stomping.
Written by: Simon Ungless
Click here to read more of "Simon Says"