Here comes an opportunity to become "America's Hot New Designer" on TV! Reality series America's IT Girl is a dual contest looking for the next "IT Girl" as well the next big, as-yet undiscovered fashion designers. Partnered with WE TV, America's IT Girl will air in September 2014, and runs through November 2014.
During the season audiences will see contestants' triumphs and disappointments as they navigate their way through the world of fashion. Contestants will participate in competitions that give them the opportunity to win over $100,000 in prizes for themselves and their charities, launch their modeling career, and publicize their own name brand of clothing and gear. The competition takes place in New York City and Los Angeles and will spread across country in its second season.
America's It Girl is a mashup of Miss USA meets Project Runway. It's more than just about fashion, it's about pursuing dreams and fun! Each episode will feature top fashion celebrities such as Galina Sobolev, Simon Schwarz and Veronica Welch.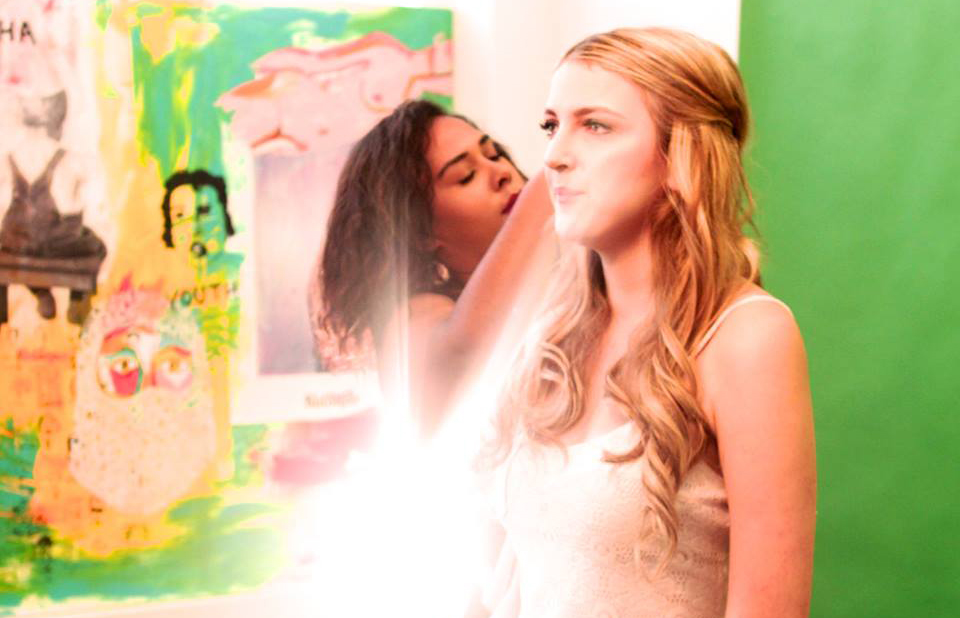 America's IT girl spot shoot. Each girl recorded their own spot that will kick-start their campaign.
How to be part of America's IT Girl:
Step 2: Once you sign up on the website, you will receive a confirmation letter.  Fill in the profile and upload your portfolios.
Step 3: Chosen contestants will be notified and paired up with other  candidates of the America's IT Girl and start the reality-TV fun!
Written by Doreen Du