Since 2005, visual merchandising students have worked with the InterContinental Mark Hopkins Hotel to create interior window displays that represent the rich history of this designated San Franciscan landmark.
This ongoing project has developed under the Academy of Art University Lead Instructor of Visual Merchandising, Martin Zanfardino, and Assistant Director Visual Merchandising, Russell Clower. Since the fall of 2010, the hotel has renewed the content of the window display semi-annually and as a result, the visual merchandising students are able to install new concepts each spring and fall semester.
Each season, the students are given a different theme by the hotel for a new window display project. The class is set up like a genuine visual merchandizing department where the students and instructors work together as a team to develop ideas and presentations that are eventually presented to the hotel for approval. Once approved, the students proceed to create the necessary props to build the window. Students get the opportunity to have hands-on experience with the entire process from the initial idea of the display to the actual installation.
To commemorate 75 years of Top of the Mark, the students designed a window display showcasing the monumental milestones of the hotel. It records every historical moment celebrated at the Mark Hopkins's Hotel.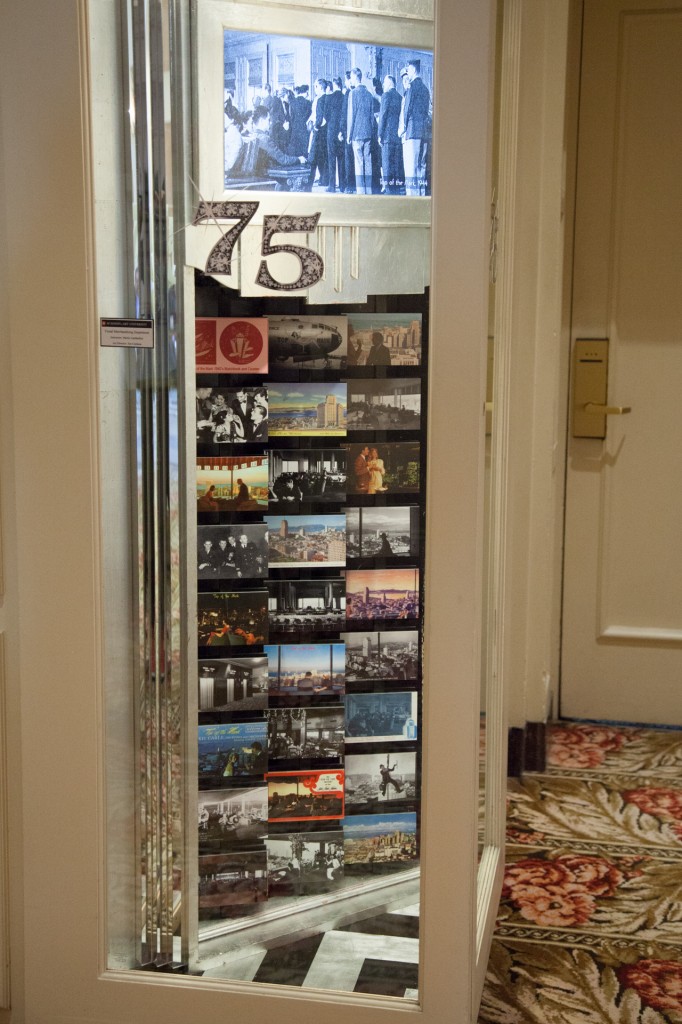 Enjoy a little flashback as part of the 75th Anniversary celebration!
The "Big Four" train windows are to honor the hotel founder, Mark Hopkins. The "Big Four" was the name given to the four founders of the Central Pacific Railroad, one of whom was Hopkins. Hopkins was instrumental in building the railroad and developing California's railroad system.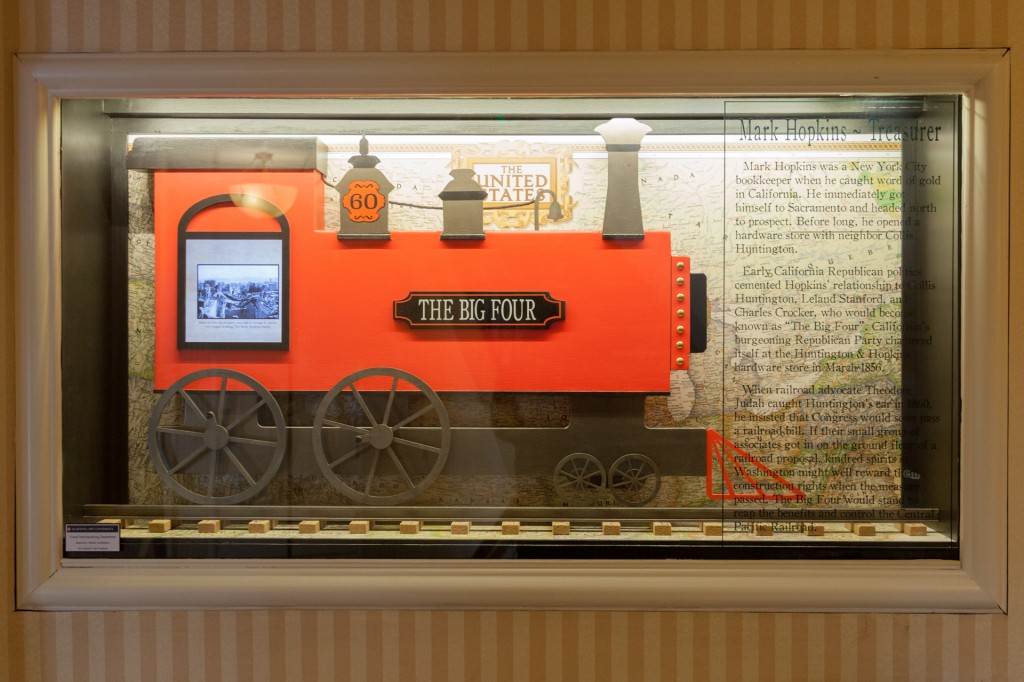 The "Big Four" at The Mark Hopkins's Hotel. Mark Hopkins—Treasurer
The quality and construction of the windows prop's are impeccable. The windows portray the train taking people throughout the history of the significant railroad system and the lives of the "Big Four."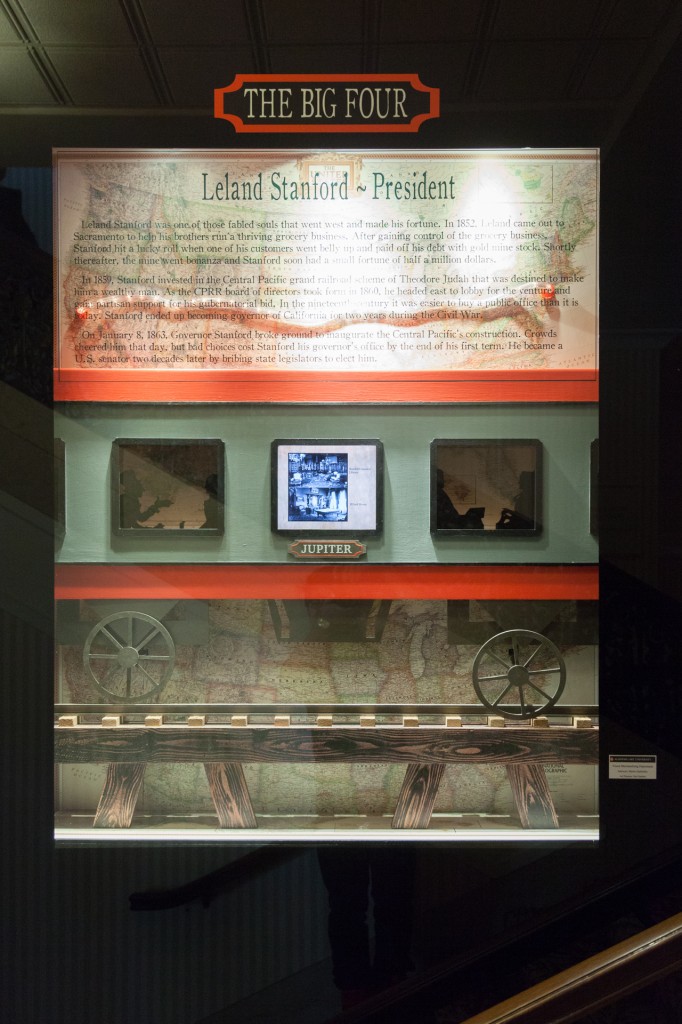 The train of Leland Stanford—President of the "Big Four."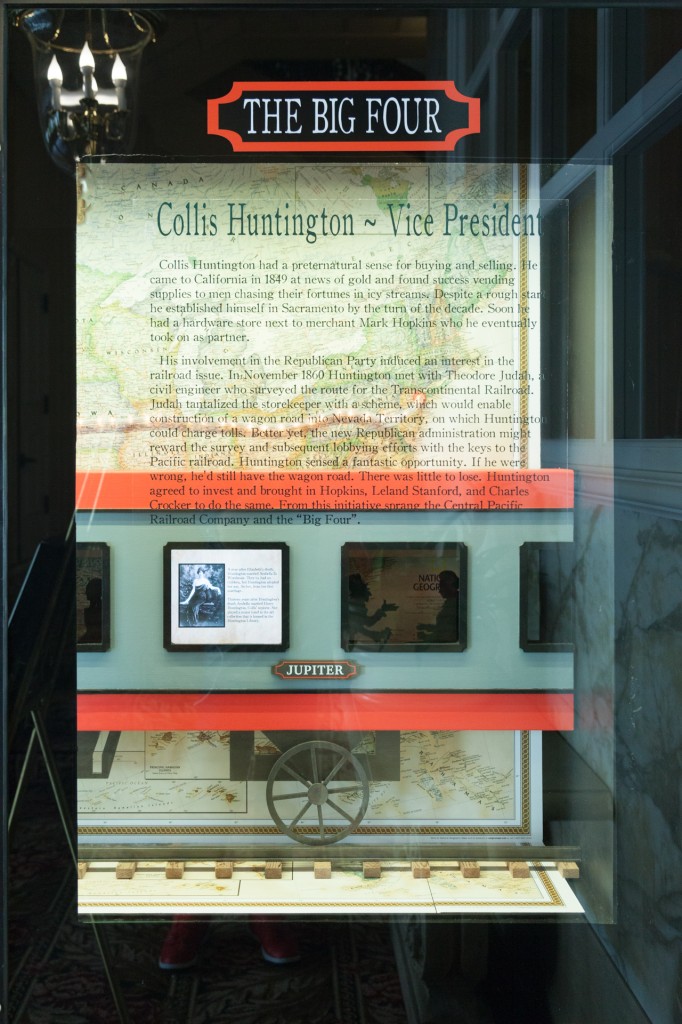 The train of Collis Huntington—Vice president of the "Big Four."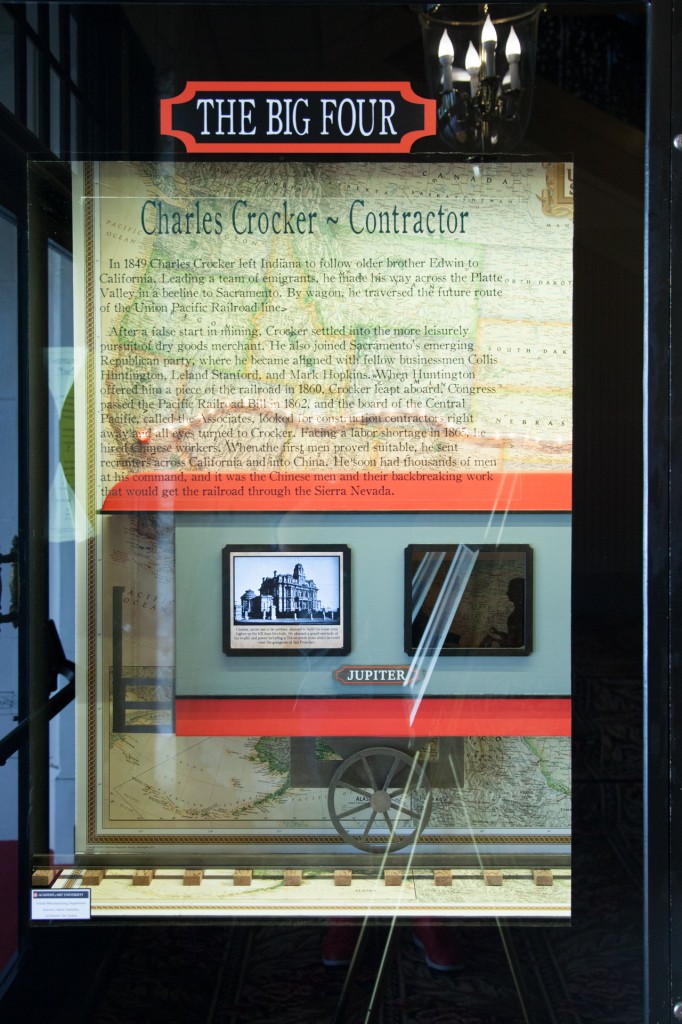 The train of Charles Crocker—Contractor of the "Big Four."
After months of hard work, the visual merchandising students learn and practice a wide variety of skillsets outside of the classroom. Below are more recent notable projects:
"The work can be long and hard, but it is also very rewarding. It is an interesting way to communicate with people."—Martin Zanfardino, Instructor of Visual Merchandising.
Written by Doreen Du