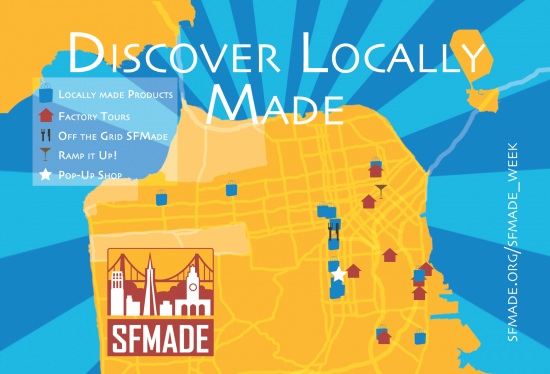 Starting May 21st and continuing through May 27th, San Francisco is celebrating SFMade Week which is a week devoted to celebrating "shopping local" in our fine city. Stores, eateries and factories all over the city are partaking in this event. Participants can discover locally made products and tour local factories. SF Made will also be opening a pop-up shop for one day in the mission where 20 SFMade companies will be participating and selling their wares. Local food trucks from Off the Grid: McCoppin will also be present so that you can eat and drink local.
They should just call this event "Local-palooza."
For complete details on SFMade Week, visit www.sfmade.org.