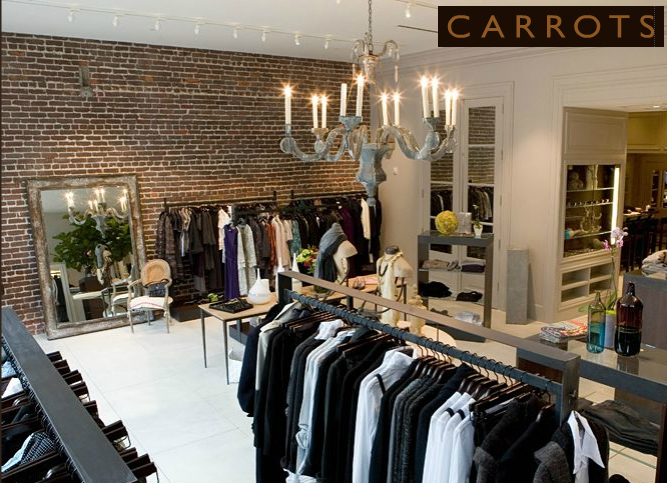 Last Thursday, the crème de la crème of San Francisco's fashion crop came out to celebrate CARROTS 4th anniversary at their 4,000-square-foot women's wear boutique in Jackson Square. Decked out in the latest fashions, ladies and gents sipped on specialty cocktails created by Scott Baird and Josh Harris of The Bon Vivants for their soon-to-open bar, Trick Dog (coming 2012). I couldn't help but think the bartenders flannel shirts and forest green aprons were a nod to Melissa and Catie (co-owners of CARROTS) Grimm's family business, Grimmway Farms – the largest Carrot producer's in the United States. Both girls are like your cool friend's cooler friend, and their store oozes a similar cool factor and makes you feel like you are a part of the in crowd by just stepping foot inside. Filled with leather separates, beautiful coffee table books, ladies loafers, one of a kind jewels and sunglasses that could turn any outfit into a show stopper, this concept store is one of a kind. Designed by Will Wick and then-partner Gabriela Sarlo, CARROTS is a mix of Parisian elegance and NY edginess.
Follow the jump to read more!
The event was hosted by bloggers Taylor Sterling of The Glitter Guide, Samantha Rudd & Kendall Asmuth of Sequin Harvest, Erin Hiemstra of Apartment 34 and Caitlin Flemming of Sacramento Street. Also, designer Tess Giberson was on hand to speak with the guests and preview her fall 2011 collection. If you live in San Francisco and have not yet visited CARROTS, I suggest you make a trip to Jackson square to see it's radness in real life.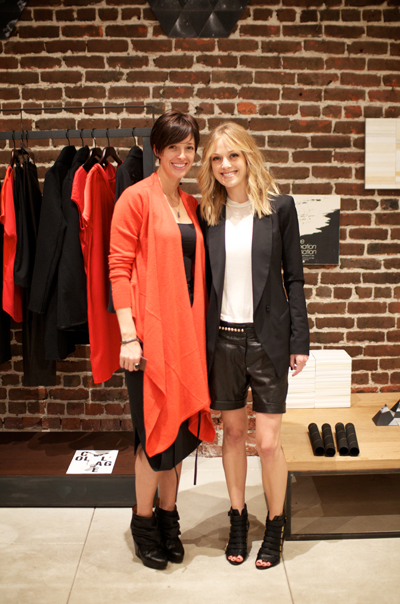 CARROTS owners Melissa and Catie Grimm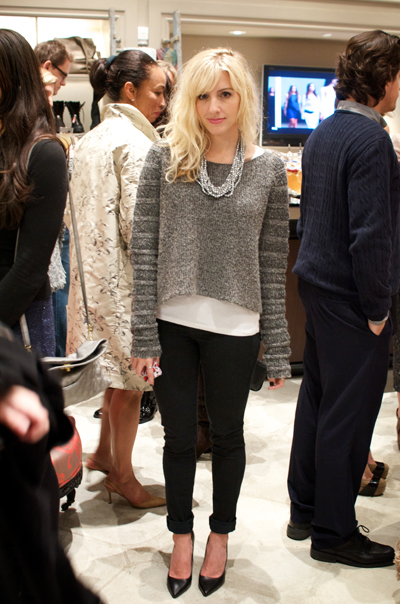 Taylor Sterling of The Glitter Guide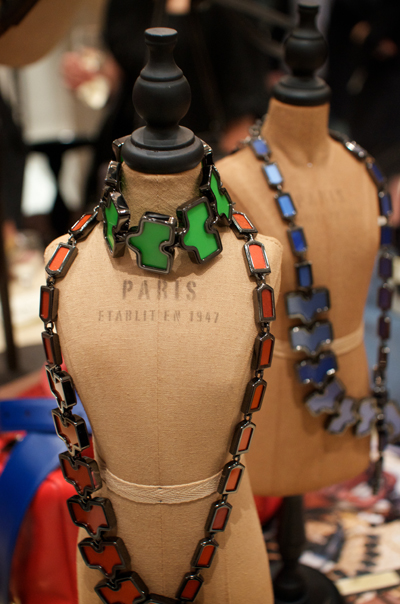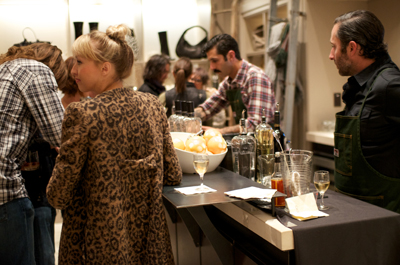 Photo Credit: Colin Day
Written By: Gigi Ouf
For more SF Events, click here.