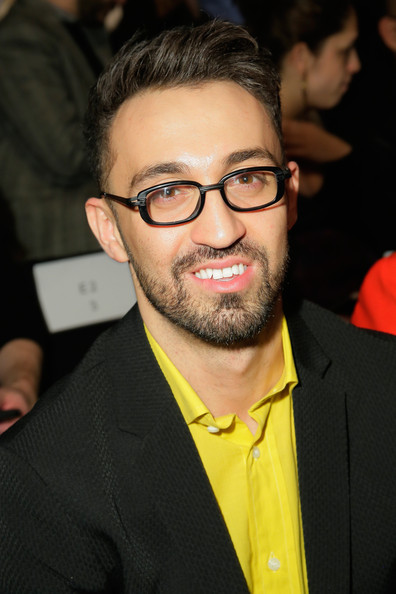 Meet Stephan Rabimov, the newly appointed Assistant Director of  the Fashion Journalism program. With a decade of experience in a plethora of mediums including both digital and print publishing, and industry knowledge in public relations, adept is an understatement. Rabimov is the founder of RABIMOV Public Relations, Executive Fashion Editor of Dot429 Magazine and Editor in-Chief of DEPESHA, a Russian ex-patriate fashion and arts magazine. He has also been a white knight for many an emerging designer orchestrating noteworthy runway debuts at New York,  St. Petersburg, Toronto and Vancouver Fashion Weeks and produced the first ever Russian Fashion Industry Presentation inside the Russian Consulate in New York City, where he's lived on and off for the past twelve years. Considering Rabimov's extensive curriculum vitae, there is little shock in the revelation that Fashion Journalism's new Assistant Director has also been interviewed and published in Women's Wear Daily, The Wall Street Journal, Forbes, CNN, Yahoo, the Examiner and the Huffington Post. On Friday, I asked him a few questions, these were his responses:
Malcolm Thomas: You have a Bachelor's in Mathematics and a Master's in International Affairs and Statistics, how did you get into fashion?
Stephen Rabimov: I am possibly one of the few people to have ever moved from Mathematics into Fashion; but then again, Anna Wintour moved from House & Garden into Vogue and she is doing fine.
MT: You seem to have strong ties to Russia and the Russian fashion industry, is that where you're from?
SR: I am from a place Winston Churchill once called: "a riddle, wrapped in a mystery, inside an enigma."
MT: As a journalist, a new media communications and public relations and marketing professional, how do you do it all?
SR: Sleep is overrated.
MT: What are you most excited about as the new addition to the Fashion Journalism team?
SR: 180 Magazine – it is one of the most high caliber publications I have ever seen, and I am thrilled to be a part of it.
MT: What's in store for the Fashion Journalism department this year?
SR: Fashion. Journalism. Internships.
MT: What is the hardest lesson you learnt while working in fashion?
SR: I think the hardest lesson is yet to come. However, there was this one time when I had to pick up the broom and sweep the floors because the cleaning staff failed to show up and we needed to prepare for the event.  Don't be afraid to get your hands dirty.
MT: What is your advice to students looking to break into the business?
SR: Do it first, do it well. Ask later.
MT: What is one quirk, you'd like to share about yourself that no one knows?
SR: I march to my own beat.
Check out his latest Huffington Post article, here: http://huff.to/1DaIvkK 
Written by: Malcolm Thomas