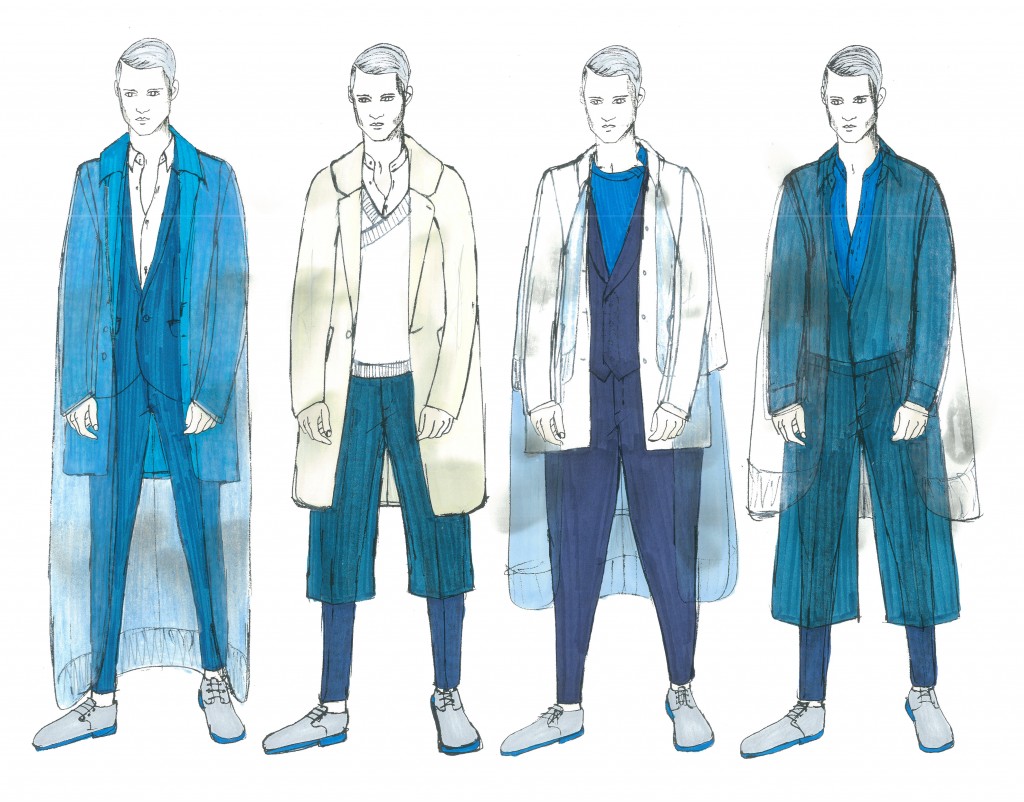 Kevin C. Smith, MFA Menswear Design, and Andrea Nyberg, MFA Textile Design, are putting the final preparations together for their collaborative menswear collection that will show at Mercedes-Benz Fashion Week.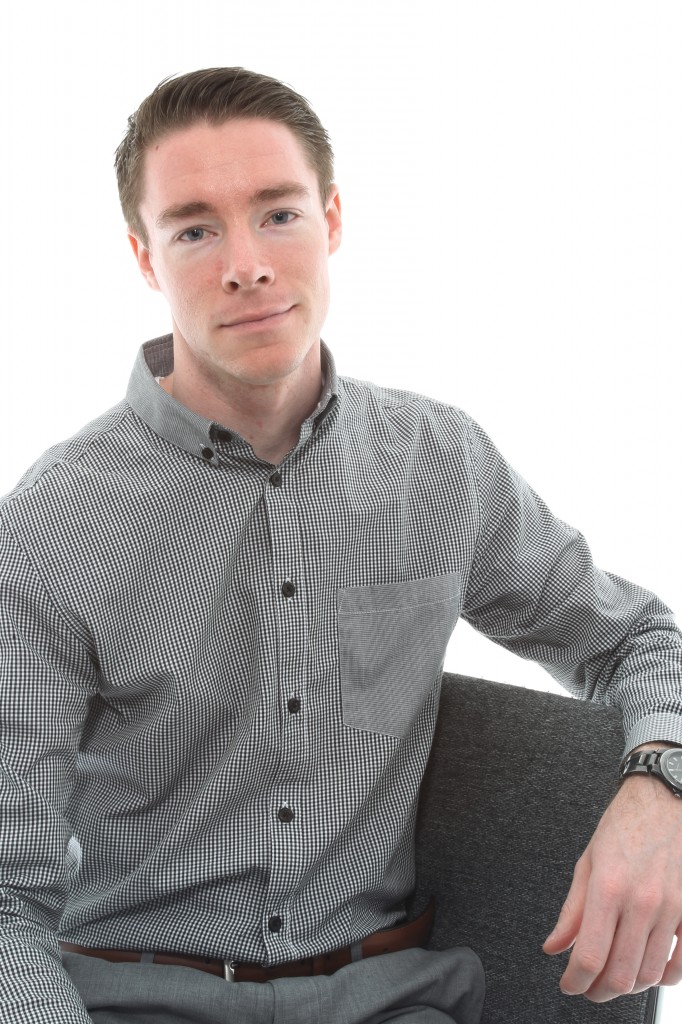 Kevin C. Smith, a California native who was born in Walnut Creek and grew up in Sacramento, has created menswear designs based around the ideas of light and volume. He used Christo's Running Fence as well as vintage light bulbs and candle smoke for inspiration. The clothes are layered pieces that are engulfed by sheer, flowing overcoats. Kevin has a BFA degree in Art Studio from The University of California, Davis.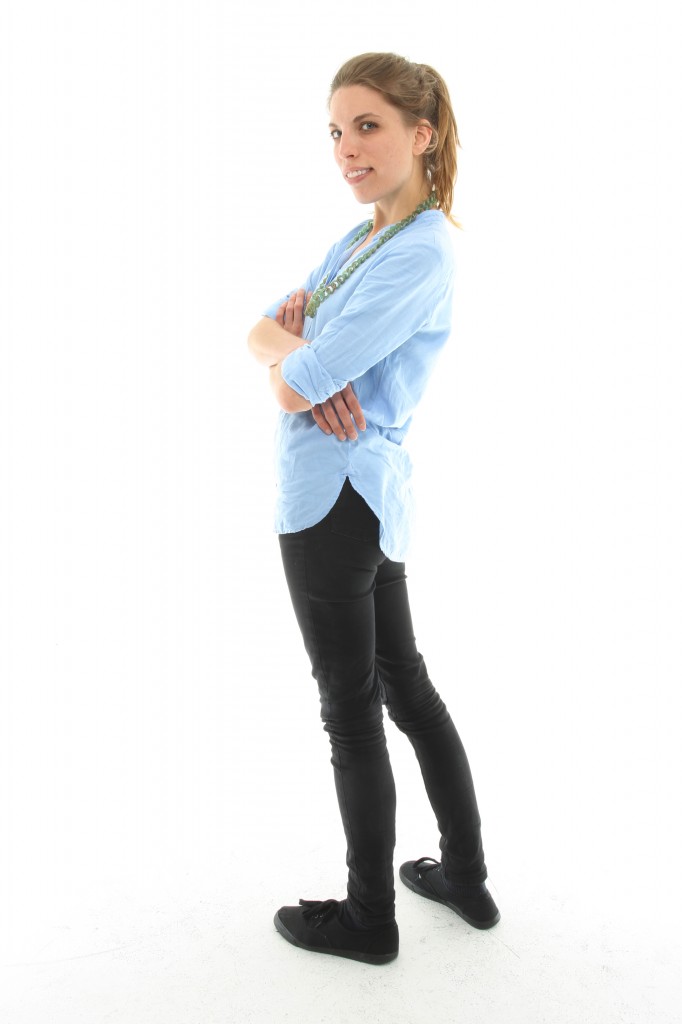 The textiles in the collection are the brainchild of Andrea Nyberg, and they create a cloud-like atmosphere surrounding the menswear garments in the collection. The textiles were inspired by the idea of coming out of a fog and beginning to regain sight, and Andrea uses whites and blues that have a subtle, layered transparency to achieve this effect. Andrea Nyberg was born in Columbus, Ohio, and was raised in North Ridgeville, Ohio. She has a BFA in Fashion Design from The University of Cincinnati and has experience working with Fossil, Oshkosh B'Gosh and DSF Clothing Company.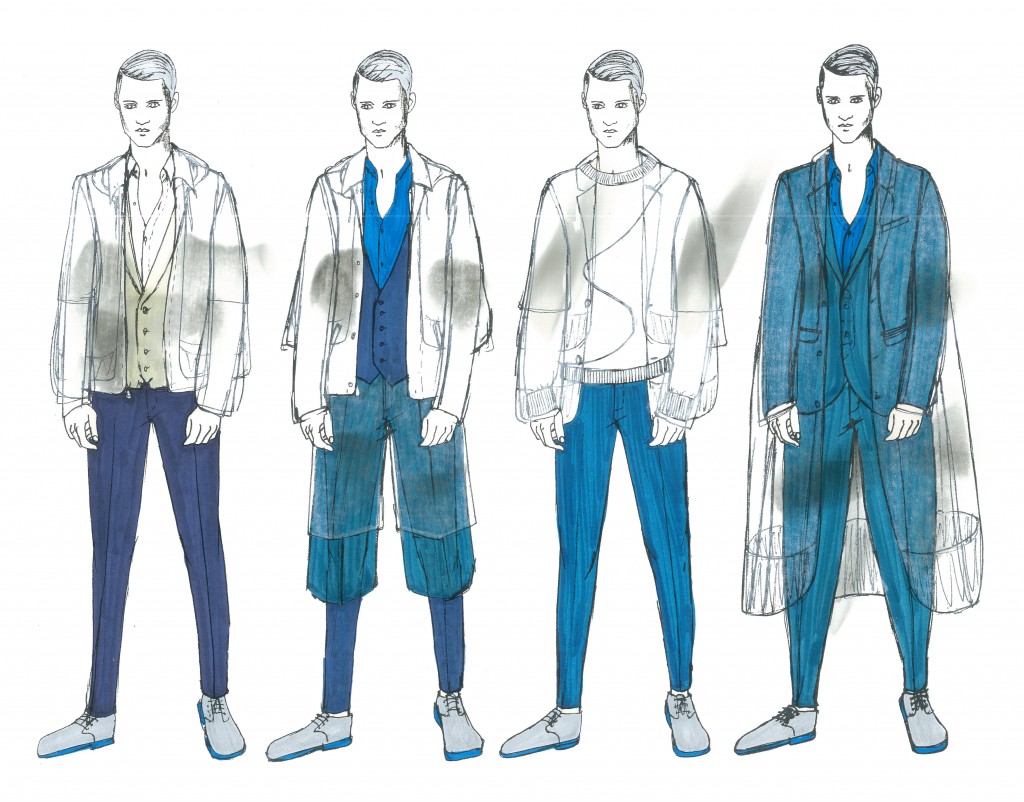 As these two designers prepare for the biggest show of their lives they took a moment to chat with FSD about their favorite moments along the way, what garment they would buy if they had all the money in the world, and what their fashion mottos are!
Fashion School Daily: What is the best advice you have ever received?
Kevin C. Smith: If you do what you love, you'll love what you do.
Andrea Nyberg: The hardest part is starting, but you just have to believe in yourself and your idea, work a little bit everyday and it will manifest.
 FSD: What is your favorite memory of being in the School of Fashion?
KCS: Working with creative friends and learning from wonderful instructors.
AN: Learning so many new technical skills really opened my mind to a lot of possibilities for the future of design.
FSD: What advice would you give students who want to do collection?
KCS: Be confident with what you have done and what you are capable of doing.
AN: Work really hard on editing and making your collections cohesive—it's so important.
FSD: Ignoring the cost, what item of clothing / bag / designer would you buy right now?
KCS: Anything Kris Van Assche, Dries van Noten or an Hermes Alleretour bag.
AN: I really could use a new pair of black jeans!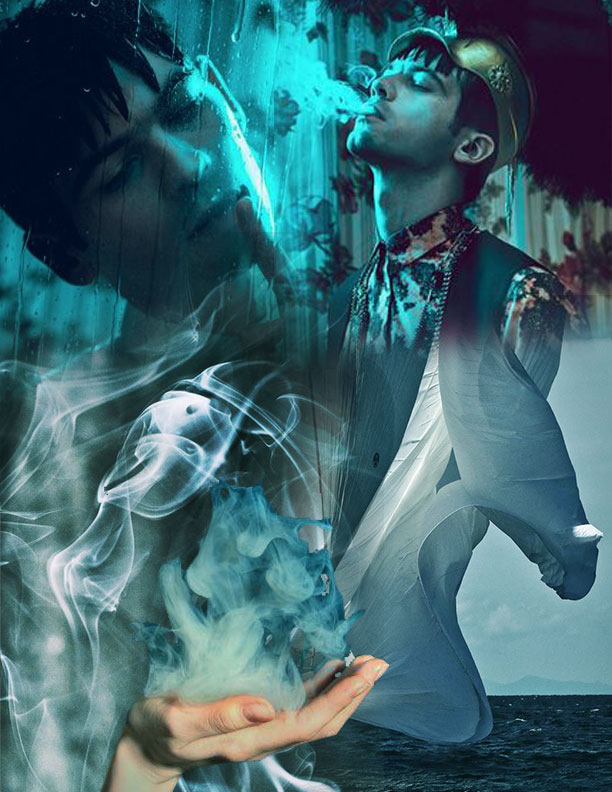 FSD: What is your greatest style regret?
KCS: I have no regrets!
AN: Getting paint on all of my clothes.
FSD: Which items in your closet do you most use?
KCS: Mainly the classics: button-down shirts with a nice pair of trousers. I do have an amazing trench coat I made in my GDS Menswear 3 class.
FSD: What is your style motto?
KCS: Whatever it is you do, own it.
AN: If you feel good, wear it.
FSD: Which talent would you most like to have?
AN: Making electronic music. I feel like I'd enjoy it but I have no idea how to use the technology.
FSD: Who are your favorite fashion icons and why?
KCS: James Dean because of his rebellious cool style that came so effortlessly, but he was also able to dress up in a classic tuxedo and look great.
AN: I love all people who are brave enough to be eccentric. People everyday on the street inspire me to make beautiful, new and exciting things for them to choose from and look at.
In no time at all, these two will get the opportunity to show the world what they are made of. Be sure to see their finished collections and follow their story at Fashion Week!
By Tess Collins