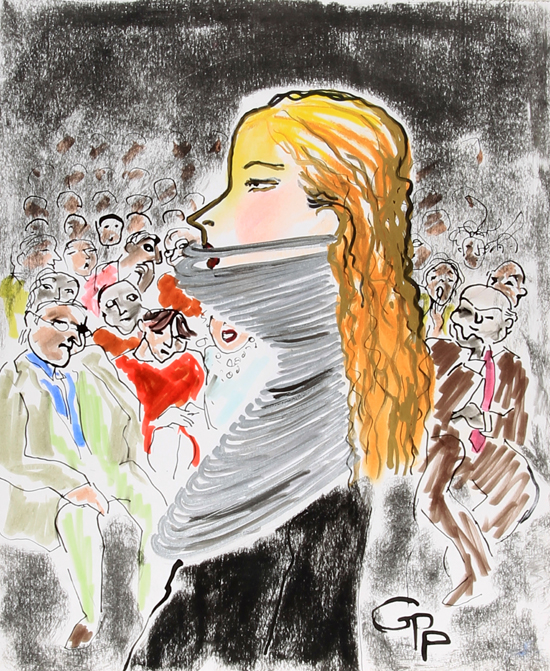 Illustration by Gladys Perint Palmer. 
Tomorrow morning, Gladys Perint Palmer, Executive Director of the School of Fashion, will host a discussion with Dr. Elisa Stephens, President of Academy of Art University, Simon Ungless, Director of the School of Fashion; Guest of Honor Sarah Burton, Creative Director of Alexander McQueen; and Guest of Honor Philip Treacy, milliner.
At our last (brief) symposium with Jean Paul Gaultier, students were delighted with stories from the designers' years at the forefront of fashion – and we can only hope for more of the same with our awe-inspiring guests!
WHAT: School of Fashion Symposium with Guests of Honor
WHEN: Wednesday, May 2nd at 9:30 AM
WHERE: Morgan Auditorium – 491 Post Street
Follow the jump for a few amazing videos featuring our Guests of Honor – just to hold you over until tomorrow!