Jacqueline Rabôt was born in North Tarrytown, New York and raised in New Jersey, where she attended Northern Highlands Regional High School. She came to the Academy of Art University to pursue a B.F.A. in Fashion Design. Rabôt was inspired by vintage fabrics with graphic patterns and 3-Dimensional textures, and collaborated with B.F.A. Textile Design student Julie Seltzer to fully realize her vision. She used a combination of leather, jersey, cotton voile, polyester-crepe, and polyester crepe-back satin throughout the collection.
Julie Seltzer grew up in Tuscon, Arizona and attended Green Fields Country Day School. She is currently pursuing a B.F.A. in Textile Design, and recently took first place in the Stylesight Fall/Winter '13 Prints and Graphics Contest. She collaborated with B.F.A. Fashion Design student Jacqueline Rabôt, creating original textiles for the collection. Seltzer was inspired by graphic shapes from the Art Deco period and created the textiles using screen-printing and heat transfer methods.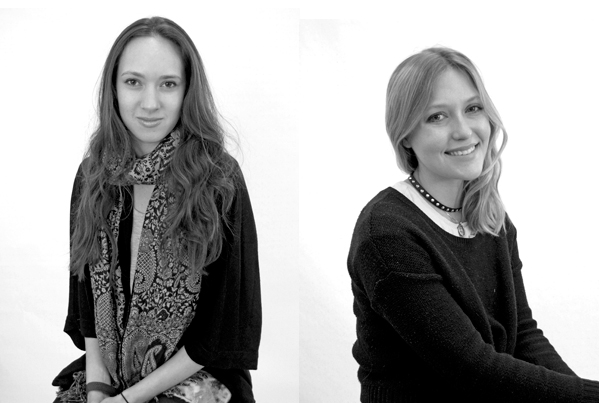 Follow the jump for The Proust [Fashion] Questionnaire!
 Jacqueline…
If you were to die and come back as [a fashion icon], who would it be?
My fashion icon is someone that I personally know. She has impeccable taste and dresses up for every occasion and therefore she is an icon to me. Her name is Virginia Fawcett and she was my previous boss at a sewing school. She shows me that great style doesn't have to falter with age.
Which[items in your closet] do you most use?
I think about weather, comfort and the mood I'm in every morning before dressing. Comfort has taken precedent lately and therefore the main pieces I choose from my closet are baggy tees, skinny jeans and sandals with an over-sized scarf.
What is your [style] motto?
I especially love the quote by Coco Chanel- "Fashion is not something that exists in dresses only. Fashion is in the sky, in the street, fashion has to do with ideas, the way we live, what is happening." The word 'style' is so broad and can mean anything from clothing to personality.
What is your current state of mind?
My current state of mind changes from one extreme to the other on a daily basis (especially with all the ups and downs of collection)! You caught me on a somewhat calm moment. I'm looking forward to the upcoming days.
Julie…
What is your most treasured possession?
Fashion wise, I have a leather jacket that I wear almost everyday and it's falling apart. I like it because it seems like the pockets are small but they fit absolutely everything I could ever need.
Which talent would you most like to have?
In terms of fashion I wish I had the talent to get free clothes all the time. But in reality,  I'd want to have the ability to be able to go into other people's dreams and control them.
What is your greatest [style] regret?
I wear filthy (covered in chemicals and paint) clothes a lot, because I'm just too tired to put a cute look together. I'd say that I make a terrible style decision at least four days of the week.
Who are your favorite [fashion] heroes in real life?
Half the people at 625 Polk. When we (the Textiles Department) were in the basement at 60 Federal we never encountered anyone, let alone so many people that look good all the time. It's fun to watch a parade of style everyday, but I do miss the men at Fed. I wish there was a way to combine the two….but a girl can dream.
For more on the 2012 Graduation Fashion Show and events, click here.