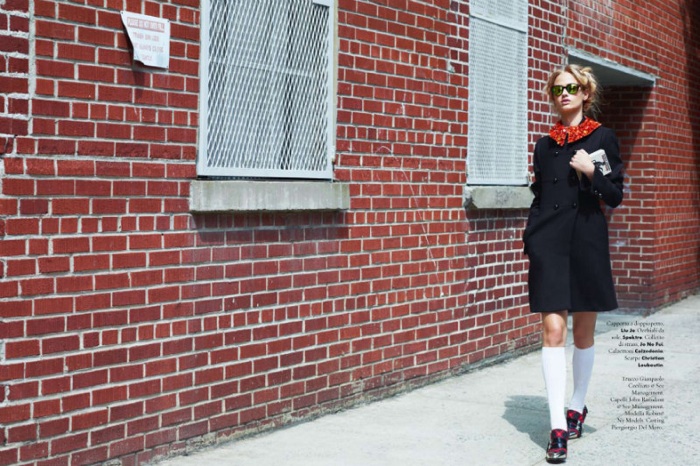 Photo by Alexandre Weinberger for A Magazine Italy. 
Thursday, November 1st – 6:00-7:00pm
625 Polk Street, #201
Beyond the Front Row hosts the American Society of Jewelry Historians and a presentation by David Cole on Marie Zimmerman, the nationally acclaimed metal crafts artist who is also known for her jewelry design. Instructors and students interested in metal art / jewelry design are encouraged to attend.
Follow the jump to read more!
Friday, November 2nd – 3:00pm film "A Man's Story" with 4:30pm Q+A w/ Ozwald Boateng
Morgan Auditorium, 491 Post Street
Join the School of Fashion for San Francisco's pre-release screening of "A Man's Story", the biographical film featuring acclaimed designer Ozwald Boateng. The film will be immediately followed by a Q+A with Ozwald Boateng via Skype.
Thursday, November 8th – 6:30-7:30 PM
625 Polk Street (room TBD)
Fashion club, Beyond the Front Row, hosts a second general meeting for the semester to provide event updates and volunteer info to members. Interested students are also welcome to sign up for membership at the meeting.