It was 6:30 PM and another hot day was beginning to dissipate into the dusk of the San Francisco night.  At 50 O'Farrell Street FiSF (Fashion Incubator San Francisco) at Macy's Union Square the seventh floor was a cluster of Bay Area fashion industry professionals. Sitting patiently as the guests of honor, San Francisco Chronicle Style contributor and FiSF Advisory Committee board member Tony Bravo and Academy of Art University School of Fashion and Project Runway alumna Alexandria von Bromssen, presented the room with their New York Fashion Week Fall 2015 trend presentation.Often cheeky in delivery, Bravo offered insider insight into the seasons most coveted shows, as well as side gossip on the controversial celebrities attending them.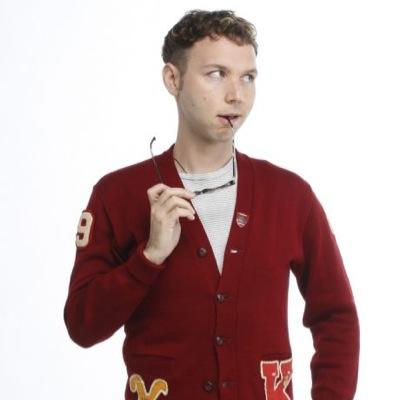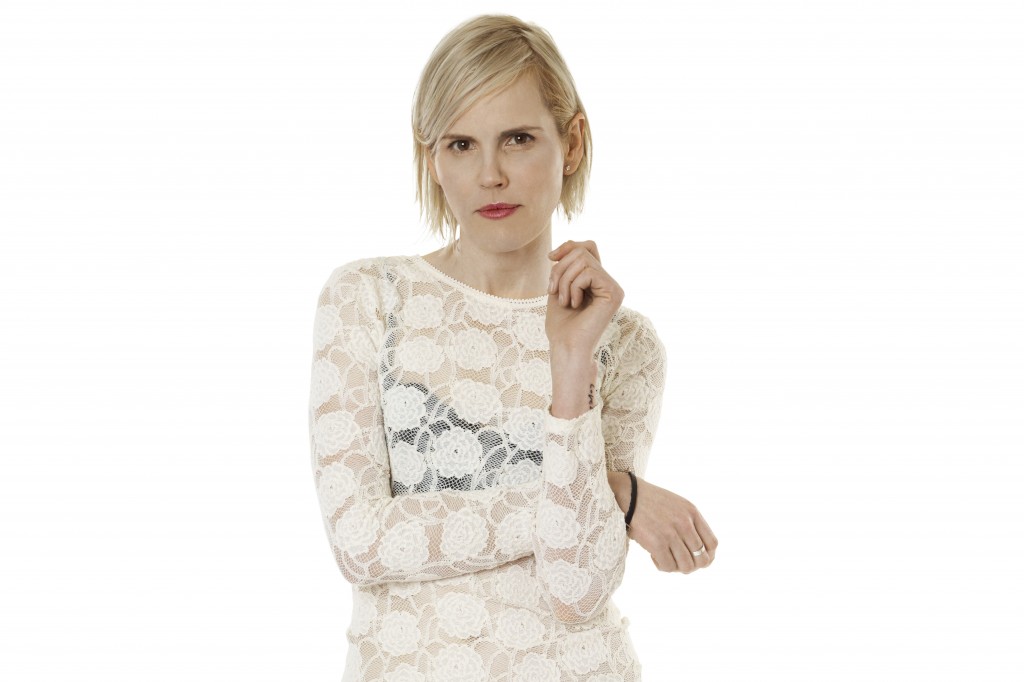 The first trend dubbed "Goth" referenced the Alexander Wang, Marc Jacobs and Thom Browne collections. A discussion ensued on the theatricality of  the runway show and what Bravo called, "the dark phase in fashion, referenced by the Marilyn Manson culture of the nineties." Bromssen in all black except for  her lavender locks welcomed the darkness back into fashion. "I'm tired of color," she said.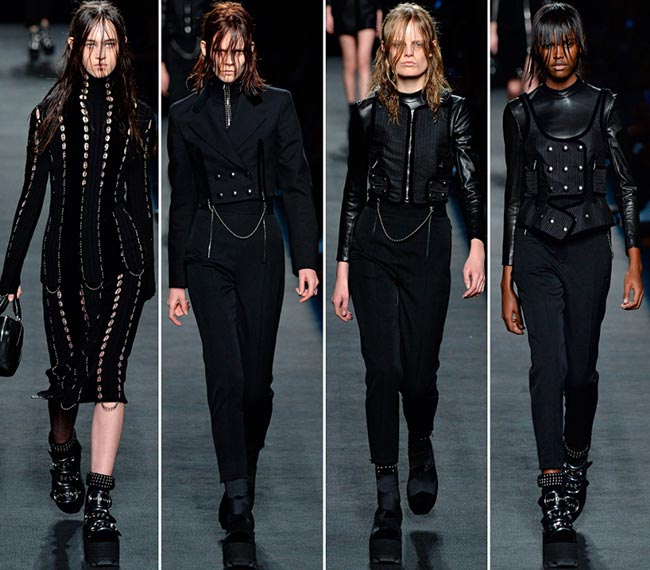 "Continuing on this nineties theme, we're continuing to see a lot of collections refer to the minimalist. What I call the Calvin and Narcisco aesthetic from the nineties," said Bravo. Referencing the collection of Wes Gordon, an emerging designer Bravo open admitted to being an early advocate for. "I remember being one of the very few press people  really covering his shows in the beginning and then I'd watch Suzy Menkes show up eventually and this season, finally, Anna Wintour came to his collection. She was the first person there actually," said Bravo. Bravo and Bromssen both agree in this over "embellished" moment of loud fashion statements minimalism is here to stay.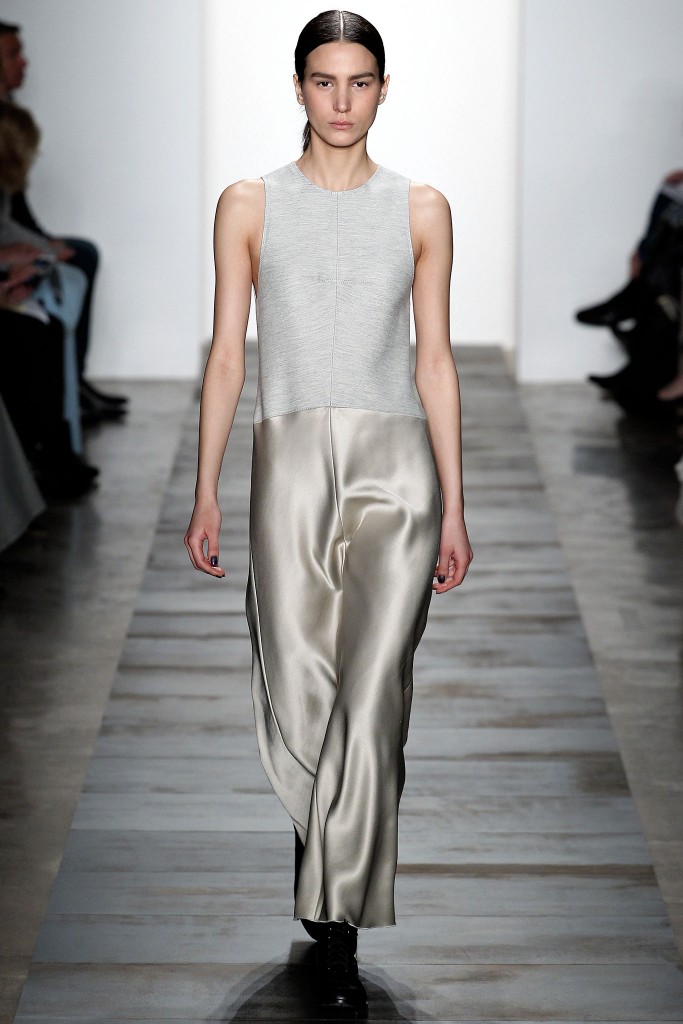 Seventies was the next hot button trend hitting the New York catwalks according to Bravo and Bromssen, who both politely disagreed on many points throughout the presentation. They pointed out that the seventies trend was being exploited from multiple angles. Bravo's favorite collection in that category was Rebecca Minkoff's, " It was the part of the seventies that I would've of liked to experience, quite frankly," he said.  One collection in particular was a miss according to Bromssen as she laughingly compared it to The Brandy Bunch. Other related trends to look out for are: fringe and the return of the cape.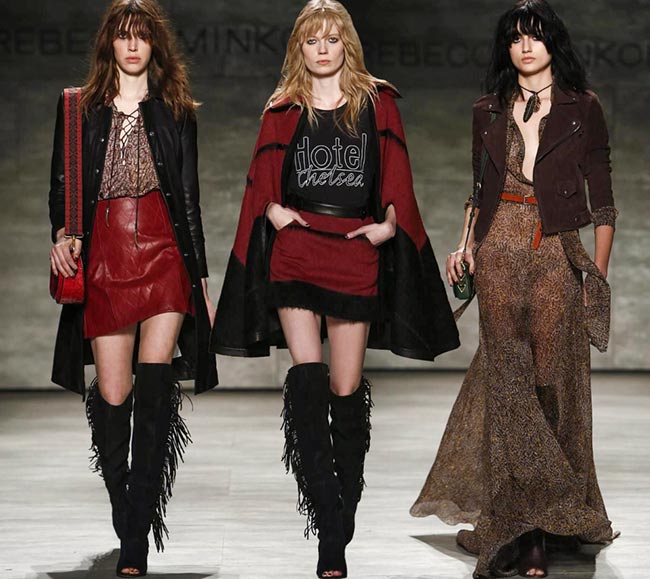 On the opposite end of the spectrum, one of the most dynamic trends to come out of New York Fashion Week was what Bravo described as "gender-less dressing." Bravo and Bromssen reflected in the looks of Hood by Air and Public School specifically, which is something that Bravo thinks may also be directly influenced by the GLTBTQ community here in San Francisco. Another avant-garde trend was the ethics of feathers as textiles, which came into play when discussing Bromssen's own collection. "I could tell the animals suffered and I will never use them again, " she said. The audience clapped.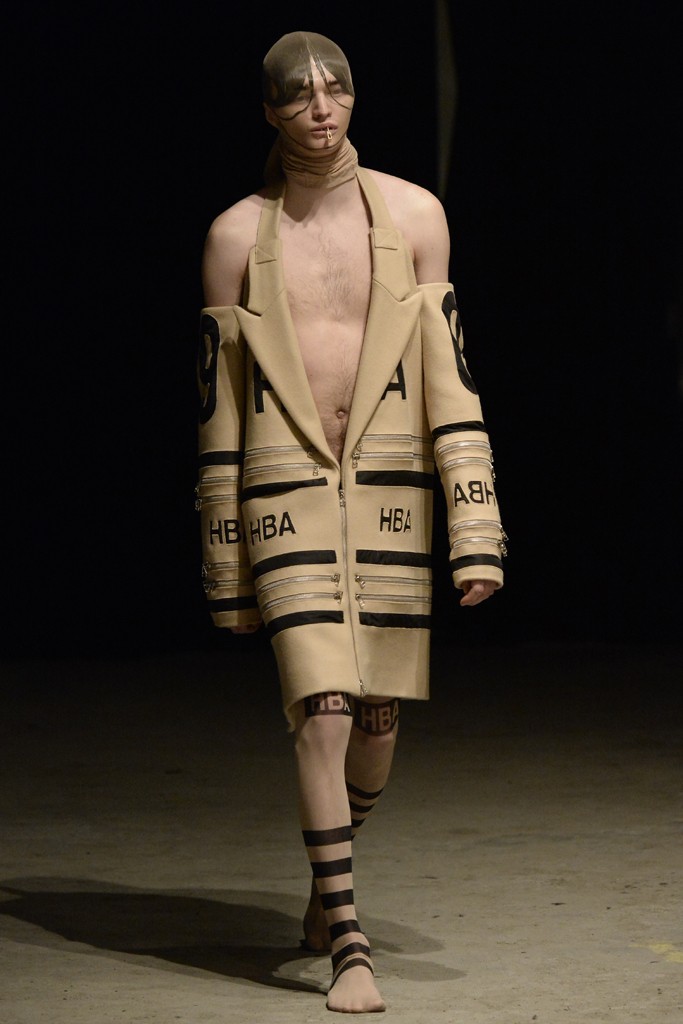 There was also talk about  the rise of technical textiles on the runway. Some of which Bromssen has also implemented in her own work, however she was tight lipped to go into specifics. She simply commented that they are very expensive and hard to find.  There was much speculation however, mostly from Bravo, that wearable tech is over and the next step in radical technology innovation may come in the form of implants via cell phone chips.
An hour had passed, the presentation wrapped and guests made their way towards the elevators. The room was empty… until next season.
FiSF is a non-profit organization dedicated to helping San Francisco Bay Area based retailers and designers to compete in the competitive fashion market.
By: Malcolm Thomas