Hannah Norman recently joined the School of Fashion as full time faculty to build classes in Fashion Accessory Design. After graduating with Distinction in Art and Design from Cambridge University and Honors in Fashion Design from Kingston University, Hannah moved to Italy to work for MaxMara. In 2001, she joined the L.V.M.H. Group in Paris to work with Michael Kors on fashion and accessories. While with the L.V.M.H. Group, she became Artistic Director for Jewelry at Celine. Most recently, she has designed for Chloë. Her experience covers fashion design, knitwear design, accessory design, and illustration.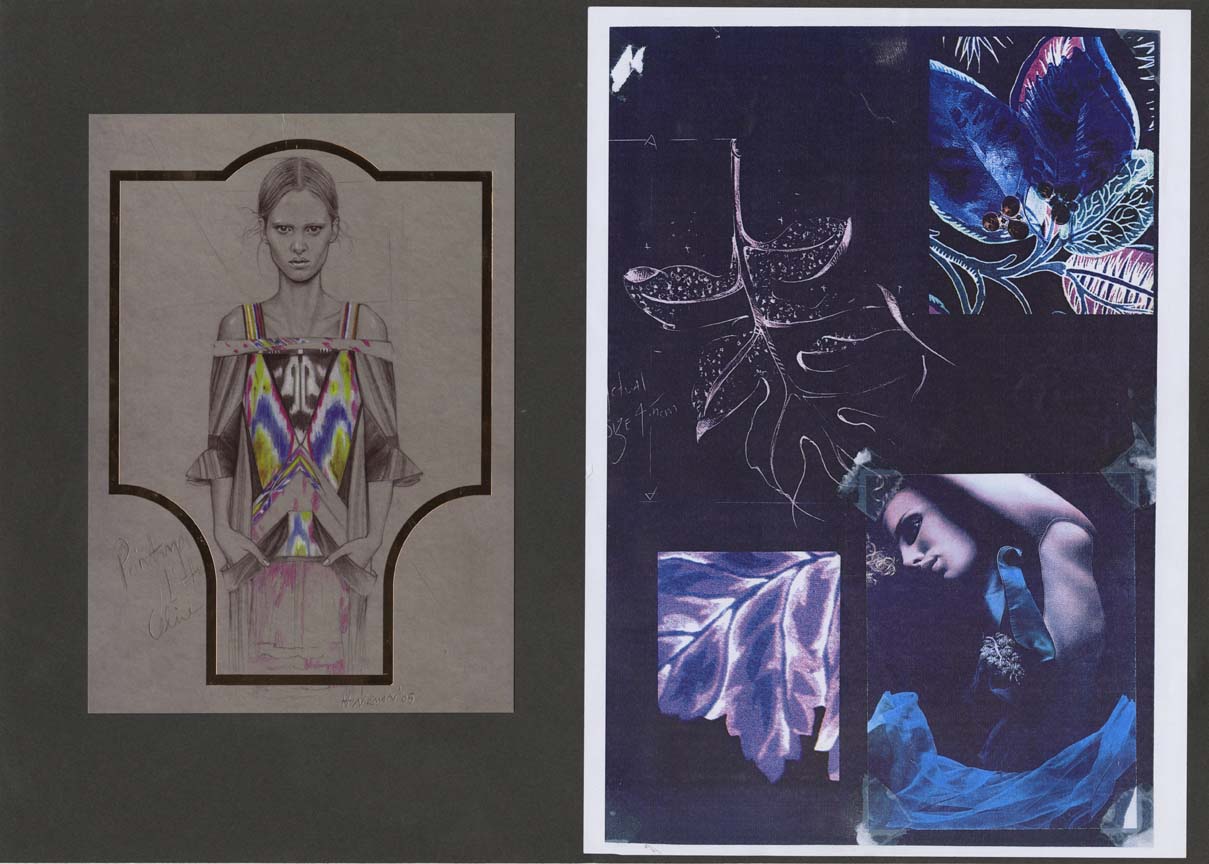 Hannah will be combining her industry experience and hands on skills to develop a program in accessories that includes fashion jewelry, small leather goods, bags, footwear, hats and scarves.
The first class in the program, An Introduction to Body Adornment will be available onsite in Spring 2010 with no pre-requisites.
For more pictures of Hannah's work, follow the break.