Last week San Francisco Chronicle reporter, Lorraine Sanders wrote an article for the Sunday Style section titled "S.F. schools put fashion theory into action" where she featured the annual spring fashion shows of five San Francisco fashion schools — one of them being ours.
Here's what she wrote about the Academy of Art University:
Substantive style took on new meaning in the collection of Academy of Art University's Drew Williams, who set out after high school to study molecular biology but eventually enrolled in the academy's knitwear design program. Inspired by gel electrophoresis, commonly used to separate DNA, Williams created knitwear coated in silicone.

"My collection was based on science, and that was what I initially thought I would be doing with my life. … It was a very personal thing for me," Williams said.

On the runway during the school's May graduation show and awards ceremony, Williams' clinical take on classic shapes mingled with ocean-inspired knitwear by Maggie Mo Luo, strikingly dyed apparel by Lisa Relth, and fancifully layered dresses by Brittany Burggraff and Wendy Tam.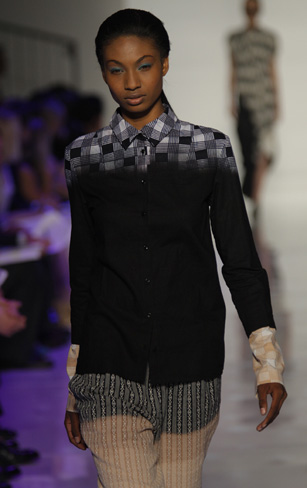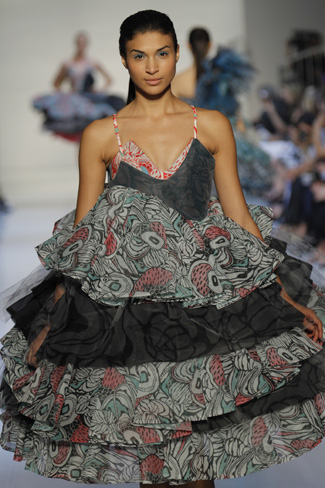 Click here to read the entire article.