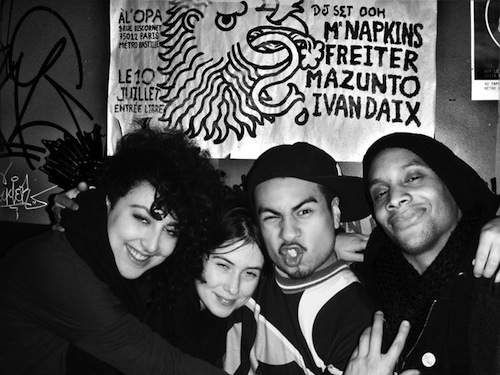 It's always good to hear from some of our alums.
That said, Fashion School Daily caught up with Rinat Brodach, Alice Spies, Ashon Sylvester, and Ronnie Nery ( last year's Sister City Scholarship Exchange in Paris, France) to see how they are doing in Paris and if they had any advice for the next group . They have a lot to share (including pictures!).
How is Paris?
Rinat Brodach: Paris is GREAT. Beautiful city. The French are a bit difficult here…snobby.
Alice Spies: Paris is great now that it is warm. Everyone is so much happier on the streets!
Ashon Sylvester: Paris is nice
.
Ronnie Nery: Was (and is) amazing. I truly love being in Europe.
What is your favorite thing about being there?
Rinat Brodach: The best things about Paris: Food, hot men, and the bars are open past 2am.
Alice Spies: My favorite thing about Paris is the people watching. Just sitting at a cafe or lying in the park and enjoying all the people around.
Ronnie Nery: I'm from the projects in NYC, so for me coming from the projects to Paris itself was a culture shock like none other. I think meeting so many different people and truly embracing other cultures has been mind-blowing — as well as all the fashion experiences as well. Getting to walk in the Vivienne Westwood show was just something I will always remember. Sneaking into so many other shows or just making my way into them was such a crazy experience — as well as getting to be in front and second row seats at some of the couture shows (shout out to Gladys for those tickets). Seing a lot of the garments up-close was very inspiring.
Follow the jump to read more.
What other countries did you visit?
Rinat Brodach: The four of us went to Amsterdam to kick off my birthday week. It was amazing, beautiful city, and everyone speaks English.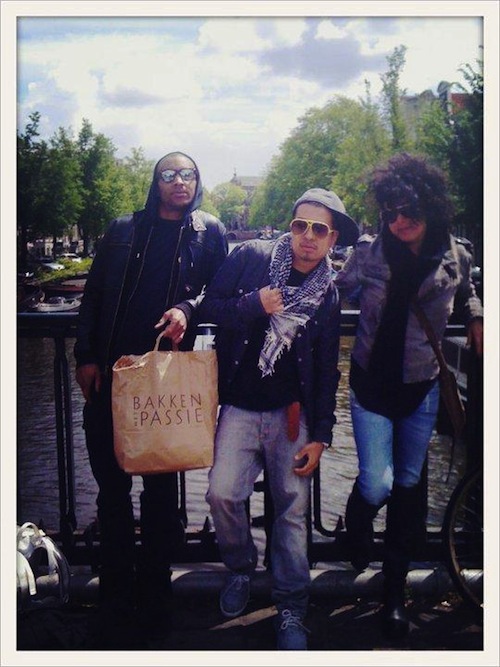 Alice Spies: I've been to London, Barcelona, and most recently Amsterdam with the whole French Exchange crew!
Ashon Sylvester: Germany (and) The Netherlands
.
Ronnie Nery: I never thought I would of been able to visit so many cities but I've been lucky enough to visit Italy, Spain, England, Netherlands —  including Rome, Pisa, Florence, Cannes, Monte Carlo, London, Amsterdam, Strasbourg, Milan, Venice, Barcelona, and Manchester. 🙂 It's actually VERY cheap if you plan ahead. I've found roundtrip tickets as low as 20 euros.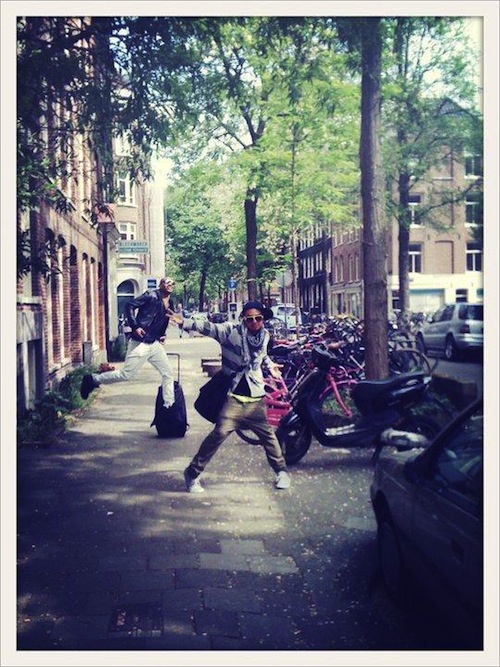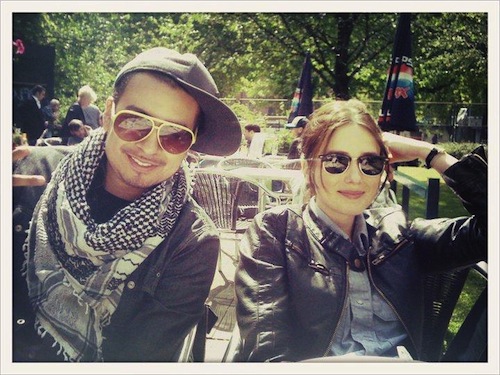 |What is the 'must do' thing that you would tell someone going to Paris?
Rinat Brodach: The must-do thing in Paris is people watching at "le perle" and "La progres", eating French food, going to Colette.
Alice Spies: Must do thing in Paris: Pink Flamingo pizza in Le Marais. Le Aphrodite pizza is insane.
Ashon Sylvester: Learn French
.
Ronnie Nery: Take part in as MANY things as you can, whether it is art shows, parties, museum exhibits, etc. During Halloween Rinat, Alice, and myself went to an "Underground Party" and it was literally underground. We had to climb down a Seward tunnel for about 4-5 flights. Then we had to walk through a crazy tunnel for 20 minutes until we got to this underground secret party — and let me tell you — I will NEVER forget that experience. It's doing random things like that, that make being here such an amazing experience.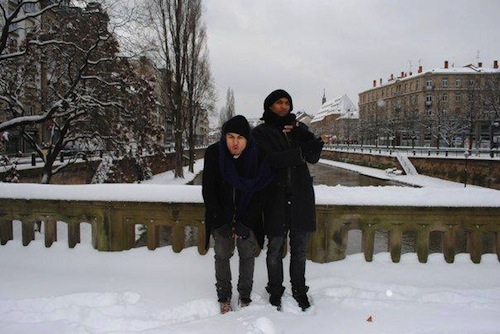 Any advice for the next group?
Rinat Brodach: My advice for the next group going is to take a serious course in French because NO ONE SPEAKS ENGLISH HERE. Even people my age (27) barley speak English. Also, live in the center of Paris.
Alice Spies: The only advice I have for the next group is to learn French. No one really speaks English here.
Ashon Sylvester: Stick together and learn French. Network and get a work visa.
Ronnie Nery: Don't trust the other three, LOL I'm just kidding. I've actually gotten really close with the other three and am very blessed to share this experience with them. I think the best thing is to not have any expectations and just to make the MOST out of this experience. Some people get taken aback by the culture but I think you really have to understand the way they think and somewhat adapt out here. Gladys was definitely right when she said that you need to be tough to make it out here, "Sink or Swim" (is what she said).
When do you return to the U.S. and where will you return?
Rinat Brodach: I will not be returning to the U.S. I am staying in Paris for a possible internship/job. This is the center of the fashion world.
Alice Spies: I'm coming back to America very soon to start some new adventures in the states!
Ashon Sylvester: Unknown
.
Ronnie Nery: I am actually planning on staying out here. I am in the process of extending my paperwork. But (whatever) it is I do — there is no other place like home — so NYC for sure!