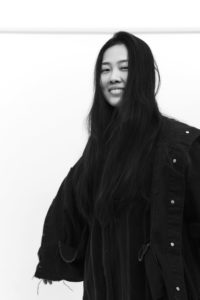 Fashion Design student Xuan Wang has a surprising past; after graduating from Berkeley High School, she served in the U.S. Navy. While the fashion industry and the military are two seemingly unrelated fields, Wang has combined the two for her senior thesis collection.
Her collection was inspired by military aircrafts, intended to "pay respect to the men and women who put countless hours on and below the flight deck to support operations and maintenances of the U.S. aircraft carriers." The silhouettes don't just resemble paper planes; they are paper planes, made from Tyvek papers and constructed using origami paper folding techniques.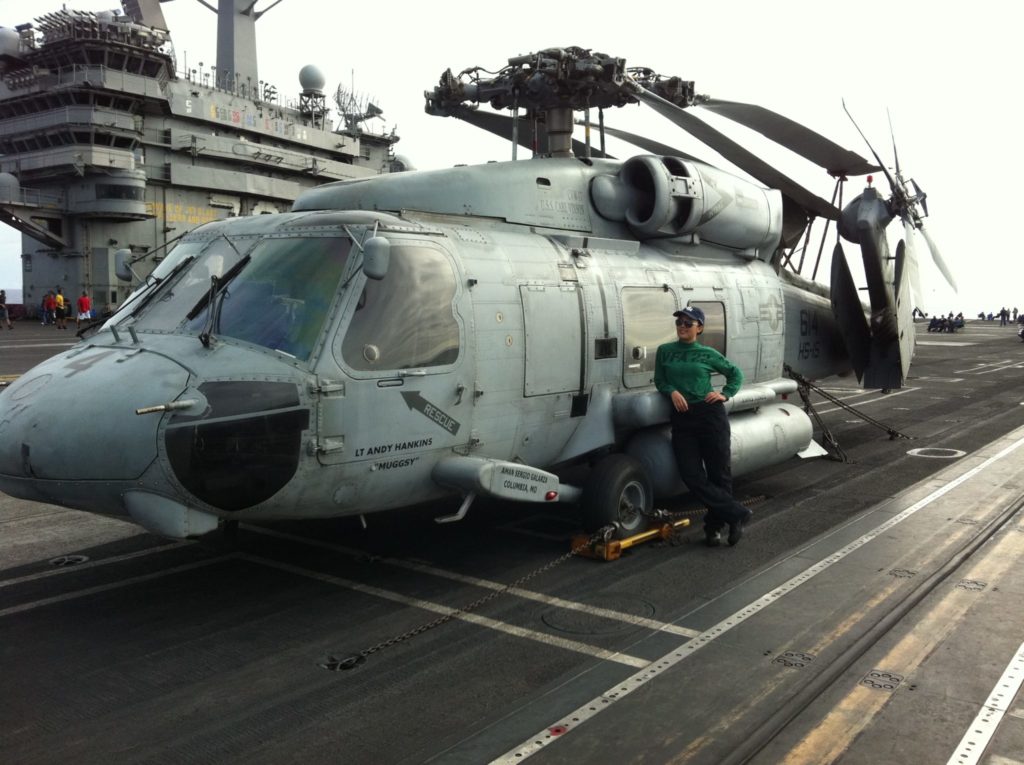 Her geometric, structured garments are mostly white, with splashes of red, yellow, blue and black adding color and pattern. The textiles were achieved through solvent print on photo lax paper, which was then adhered to the Tyvek paper. U.S. naval ships' signal flags inspired the bold prints.
Wang's collection is a tribute to the skills and lessons she gained from her time in the Navy, and the meeting of her two worlds, fashion and military. Among her achievements is a refreshing and innovative use of the military jacket. With garments named "Fighter Jet Dress" and "Storm at Sea," Wang highlights the danger of a military position and salutes the brave men and women who risk their lives for their country. The "Fighter Jet Dress," in particular, also focuses on being a zero waste design. The entire pattern is created by only one rectangular shape. Every piece was utilized. Fighter jet engines are mimicked in the design of the final garment.
Wang's decision to join the Navy was initially unwelcomed by her family due to its risky nature; however, she wouldn't change a thing. Instead, she credits the military for the woman she is today and her desire to evolve traditional fashion silhouettes into a contending collection.
Follow Xuan Wang on Instagram: @wangodesign
Words by Adriana Georgiades, MA Fashion Journalism