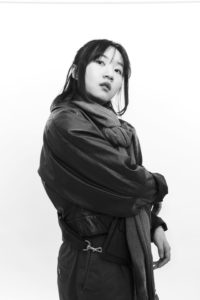 B.F.A. student Xinyue Zhang is more than just a menswear designer; she's also an illustrator. She continually finds her two worlds colliding; her design aesthetic and sketches of comic characters work in tandem, each field inspiring the other.
Her collection was inspired by handcrafted, paper collage structures she created from pages of a vintage National Geographic edition from the 90s. The handcraft drew her to the work of paper sculpture artist Anna Wili Highfield, whose sculptures of horses and crows are a culmination of layered paper and rough edges. Zhang aimed to mirror this texture by placing seams in random places throughout her garments, making her works resemble the sculptures of Anna Wili Highfield.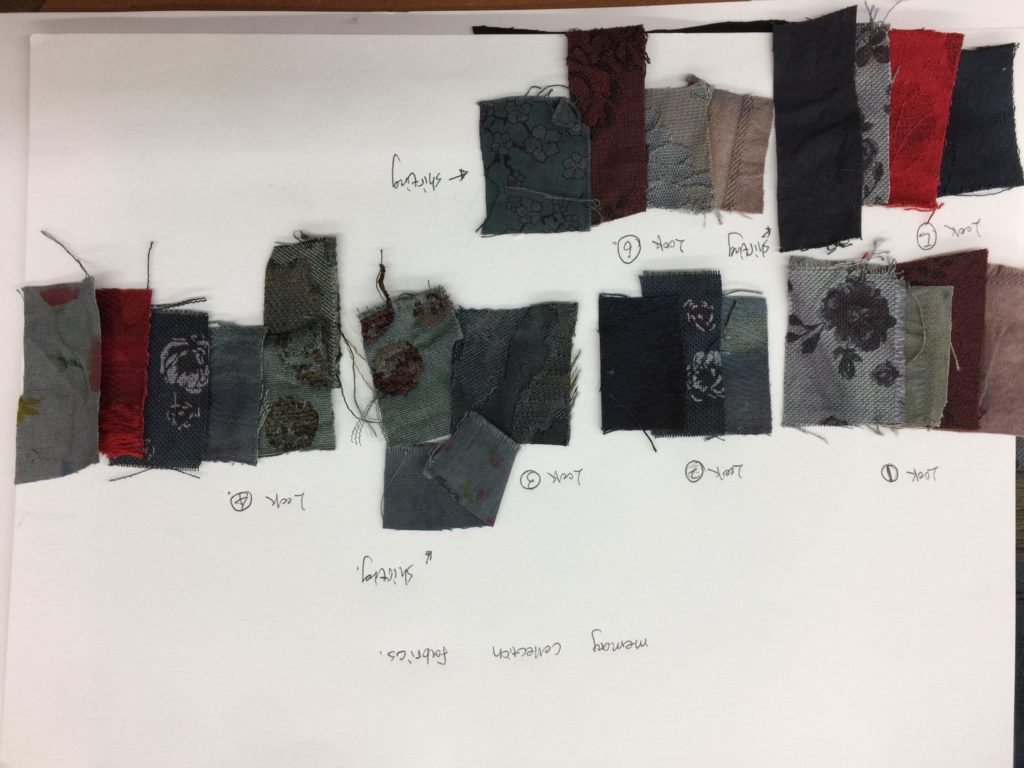 It is an outerwear-based collection, inspired by military jackets and streetwear. Garments include long, oversized poncho jackets with large hoodies and large pockets. The dyed, printed and stone-washed fabrics create a decayed texture to each look. All of the material was hand-dyed by Zhang to acquire a unique color palette. Zhang is drawn to unsaturated colors, much like the colors of her illustrations. Some of the patterns and colors of the fabrics were achieved by mistake, but Zhang believes the imperfections add interest to her collection. "You can create something from mistakes. It's part of the artistic process," she said.
Zhang is one of the few menswear designers in her year, but she believes a designer does not need to separate themselves according to gender. "I think women can wear exactly what men wear, even though I design menswear, my clothes can also be for women if they want," she said. "I think the market is separating the genders, but that's not necessary because some women also like elements of menswear and vice versa."
Words by Adriana Georgiades, MA Fashion Journalism