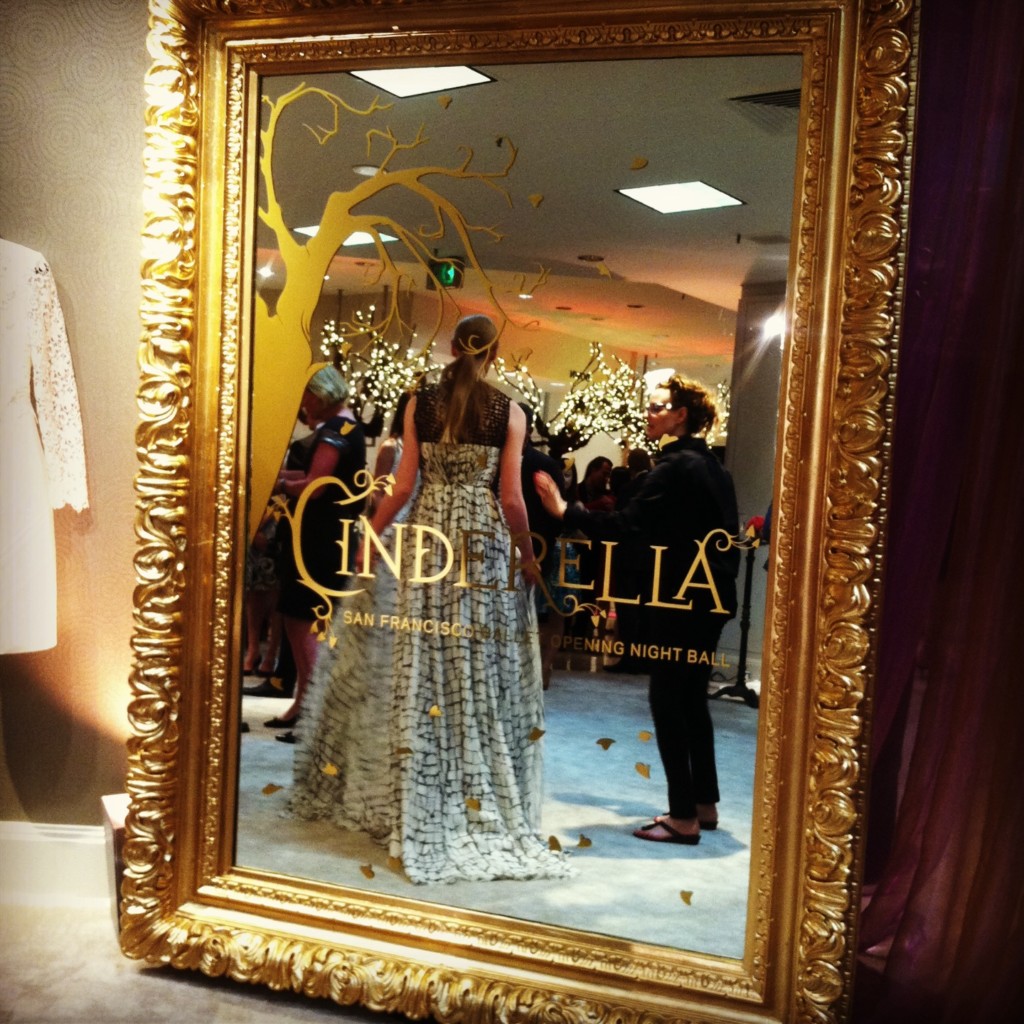 Fashion School Daily felt a little bit bewitched last night. Stepping off the top of the escalator in Saks Fifth Avenue in Union Square, we were dazzled to discover the store had been transformed into a wonderland fit for a princess at the launch party celebrating the San Francisco Ballet's performance of Cinderella. Co-hosted by San Francisco Ballet Trustees, Stephanie Barlage Ejabat and Suzy Kellems Dominik, the evening offered a beautiful sneak preview of the ballet and a night full of fashion.
The private cocktail reception featured an exclusive look at Giambattista Valli's Haute Couture Collection No 4. Modeled throughout the evening, the gorgeous gowns intermixed with elements from the ballet, including decor from some of the actual sets used in the production and ornate sketches of the dancers' costumes. A night of such stunning ensembles, it felt like Fashion School Daily's fairy godmother had granted our every wish.
Below are just a few of our favorite looks from a very enchanted evening.
[justified_image_grid row_height=250 height_deviation=50 ids="23084,23096,23095,23102,23085,23082,23098,23093,23091″]

The US premiere of Christopher Wheeldon's "Cinderella" debuts at the San Francisco Ballet on May 3rd. To purchase tickets, click here.