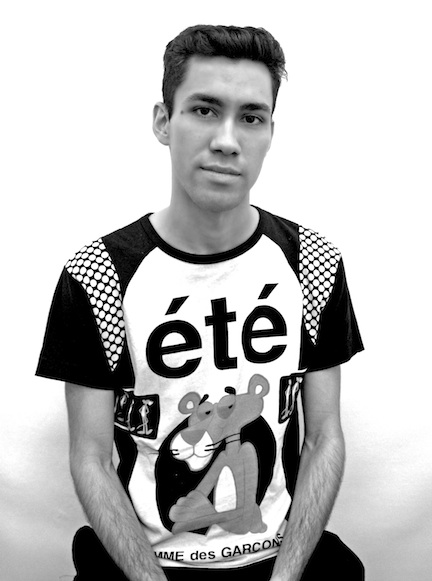 Image courtesy of Rob Curry.
Ryan Morar, B.F.A. Menswear Design, grew up in Santa Monica / West Los Angeles where he graduated from Alexander Hamilton High School. His collection is inspired mainly by Robert Rauschenberg's "Combines" mixed media artwork, along with influences of discordant sounds of early 1980s Sonic Youth and Beat Happening albums. Elements of garments were deconstructed to create different shapes, new silhouettes, and give a raw, free form aesthetic to the collection.
Since graduating, Ryan has worked as a freelance designer for Stussy in LA, where he created a small collection of men's denim garments. He also interned for Jeremy Scott where he made patterns and sewed toiles for the Spring 2014 Collection. Ryan is currently living in Antwerp, Belgium, and interning at Walter Van Beirendonck through the end of the year. Ryan collaborated with Melissa Avalos, B.F.A. Textile Design, who created the textiles for their collection.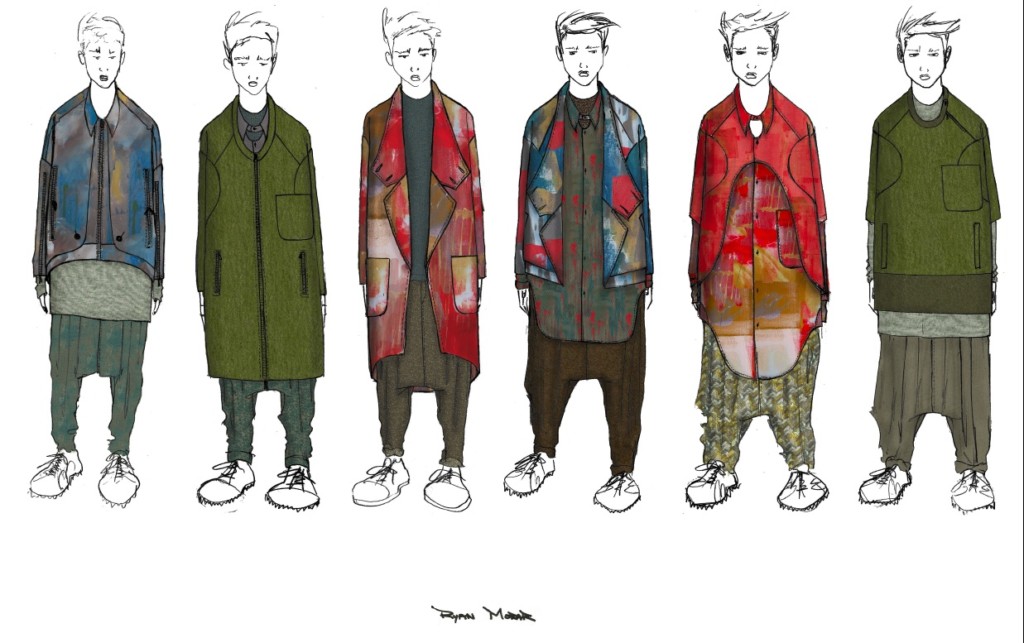 Illustrated lineup for Ryan & Melissa's Spring 2014 collection.
What is your greatest [style] regret?
Wearing the same outfit several days in a row.
What is your [style] motto?
Enjoy clothes and express yourself…life's too short!
Which talent would you most like to have?
The ability to speak several different languages.
Who are your favorite [fashion] heroes in real life?  
Rei Kawakubo and David Bowie.