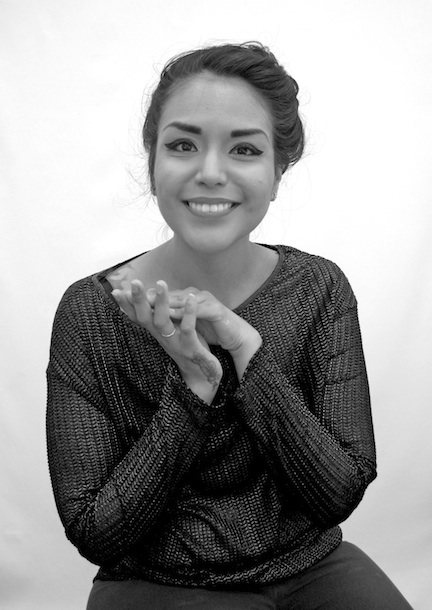 Image courtesy of Rob Curry.
Melissa Avalos, B.F.A. Textile Design, was born in Houston, Texas, and grew up in Torreon, Coahuila, Mexico. Visually inspired by Robert Rauschenberg's mixed media artwork, Melissa collaborated with Ryan Morar, B.F.A. Menswear Design, listening to old-school hip hop as her soundtrack for those long days spent printing her textile designs.  [justified_image_grid row_height=400 height_deviation=50 ids="26052,26049,26051,26050″]
Details of the textiles Melissa created for her Spring '14 collaboration with Ryan Morar.
If you could come back as [a fashion icon], which would it be?
The beautiful Mexican actress Maria Felix, La Doña.
Which [items in your closet] do you most use?
My G-Star army green jacket that has pigment on it.
What is your [style] motto?
All black everything.
What is your most treasured possession?
My ambition and hardworking nature.