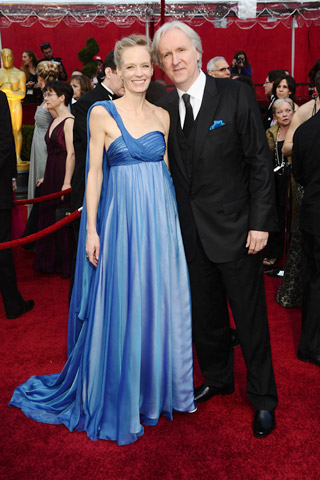 Do you think you could design a dress fit for the Oscars?
Three years ago, Suzy Amis Cameron launched the Red Carpet Green Dress Contest, giving budding eco-conscious designers the opportunity to see their design on the Oscars red carpet!
Enter in your design for an Oscar-worthy dress made entirely of sustainable materials and you could find yourself being mentored by an established designer to create your vision ahead of its red carpet debut on a renowned actress at the awards.
And with Oscar-winner Colin Firth's wife Livia Giuggioli famously wearing a recycled dress to the Oscars earlier this year, there's no doubt she's sparked a trend among A-listers.
Visit RedCarpetGreenDress.com to find out more and be sure to forward the news to all of your fashion loving friends! This is the opportunity of a lifetime – if you win, you'll fly to Hollywood to see your dress brought to life on one of Hollywood's brightest stars at the 84th Academy Awards.
Good luck!!
Left: Suzy Amis Cameron in a Red Carpet Green Dress Contest Winner